You're most probably reading this article hoping to find the best cyberpunk games to play. But before we delve into the list, let's first define what cyberpunk is exactly. In layman's terms, cyberpunk is a science fiction (sci-fi) subgenre from the 1980s. Taking place in a futuristic setting that's sometimes filled with advanced technology and robots. Aesthetically, games under this genre consist of smooth streets, neon lights, and an ethos.
Contrary to what most people think, cyberpunk games focus on near-futuristic urban nightmares caused by people twisting technology. It includes characters fighting to defend themselves against shadow corporations controlling everything. In summary, cyberpunk games scream more of a dark narrative but with awesome plot twists in between; unlike space games that usually tackle outer space. So if you want to try this subgenre, the following are our recommended titles.
Cyber Hunter
First on our list is Cyber Hunter, a multiplayer FPS cyberpunk game similar to Fortnite. As such, you will be fighting to survive against 99 other players in real-time. The battle is set on an enormous barren island with several vehicles, weapons, armor, and items scattered everywhere. There's a customizable setting to automatically or manually fire at your enemies. Cyber Hunter also lets you build structures like walls, roofs, and stairs. Play this exceptional battle royale oozing with excellent graphics and amazing sound effects.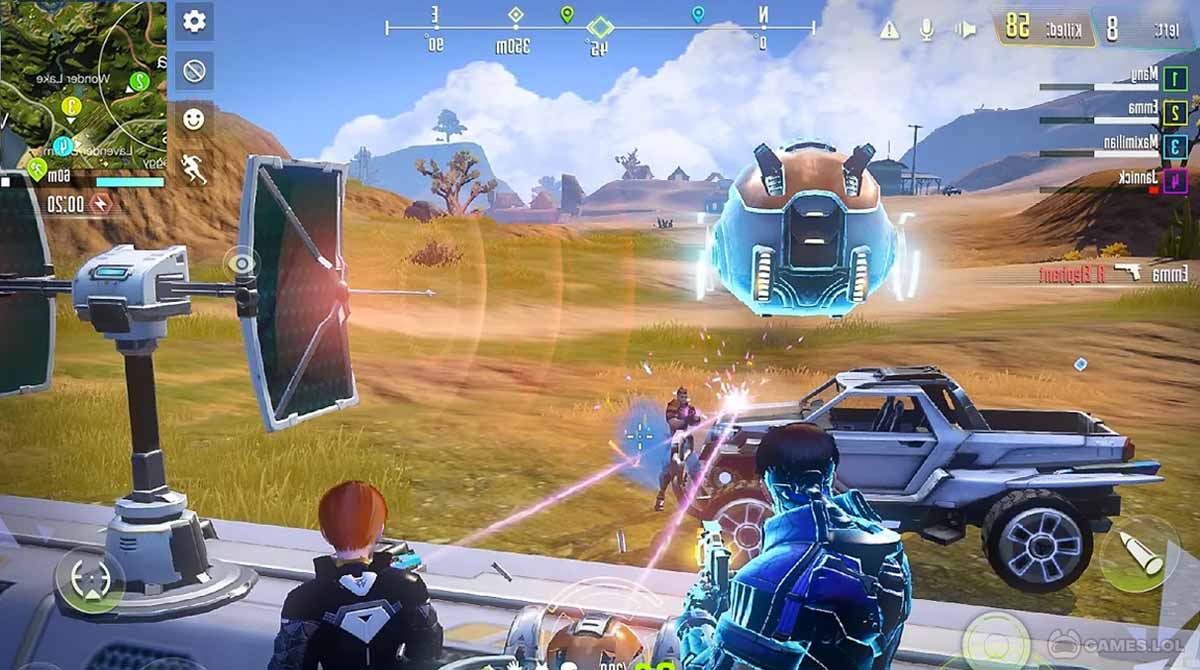 Cyberika
Set in a futuristic world, Cyberika is a third-person role-playing cyberpunk game. With an AI implanted in your brain, your goal is not only to survive but rule the city. Unleash your inner repairman and fix various objects to collect information. Cyberika highlights an enormous world you can explore after starting from a small neighborhood. Interestingly, you can drive around a car just like how you would in a racing game. Customize your avatar's appearance, craft different items to aid your quest, and explore hundreds of locations, even hidden ones.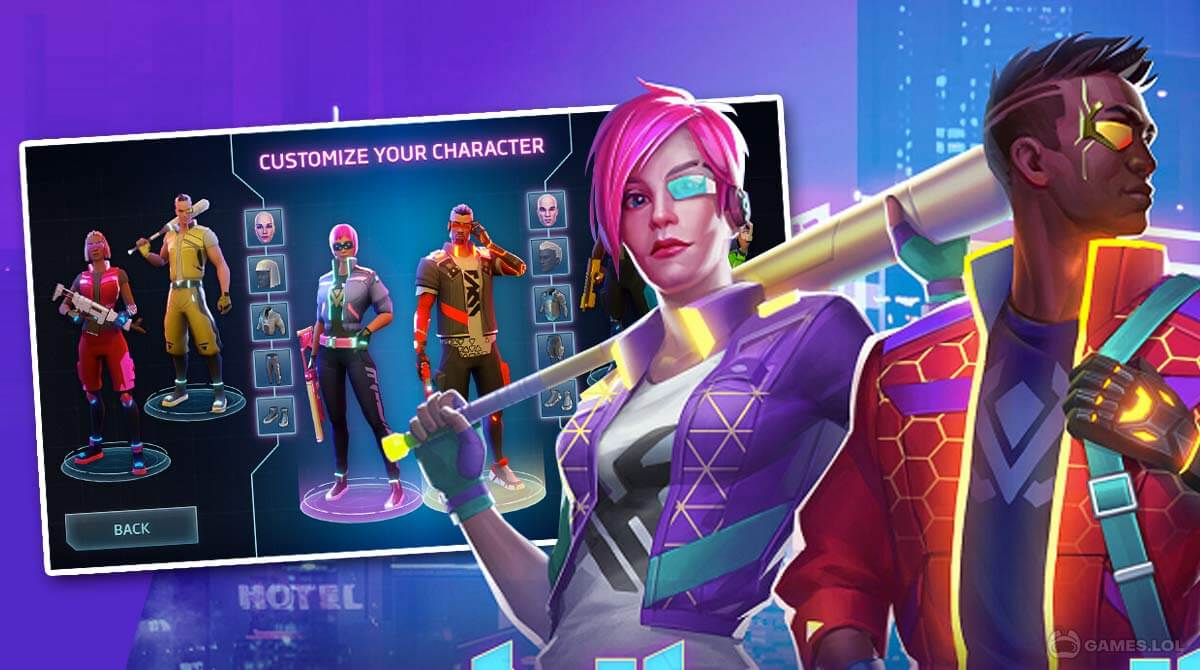 Hyperforma
Giving a twist to the classic Arkanoid game, Hyperforma offers an interesting and surprising gaming experience. The game brings you into a future where human minds can travel the internet. Here, you're a hacker prepared to risk everything to uncover why his father disappeared. Hyperforma features a fast-paced, movie-quality narrative on top of graphically wonderful visuals and challenging gameplay.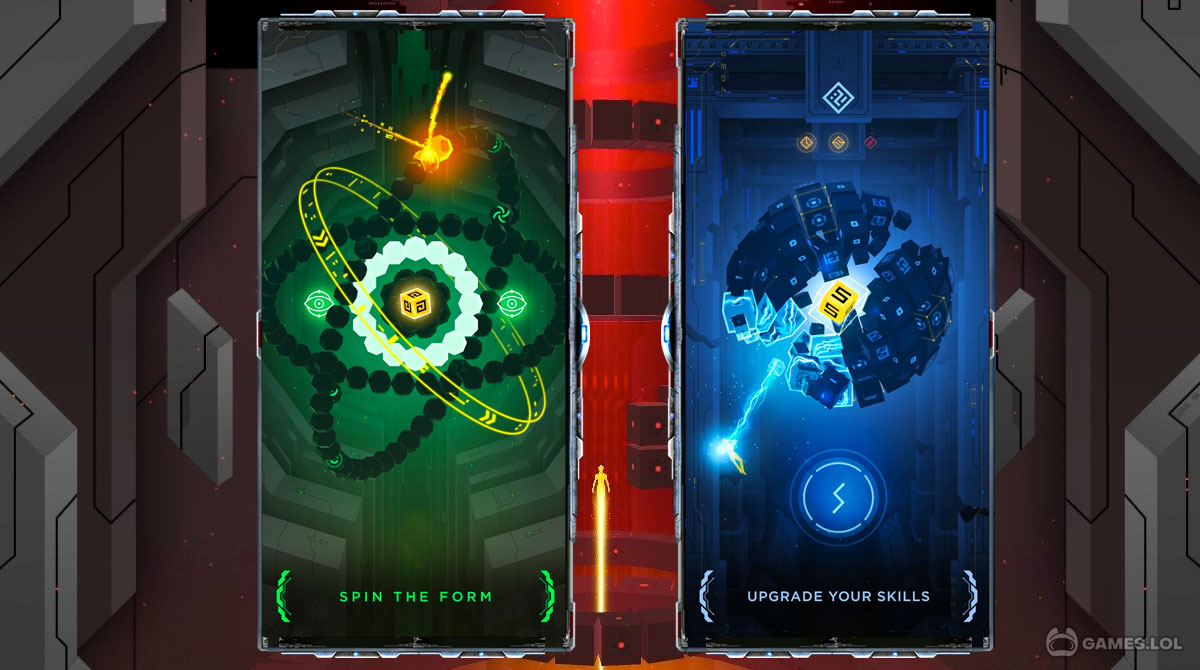 Nonstop Game
Nonstop Game is one of the more popular RTS cyberpunk games evocative of classic idle RPGs. The game highlights turn-based gameplay with striking graphics referencing pop culture. Here, you'll navigate a team of heroes across different cities to defeat monsters that survived a nuclear onslaught. Form the best team to defeat enemies on the battlefield. Nonstop Game offers real-time strategy gameplay with wonderful graphics altogether.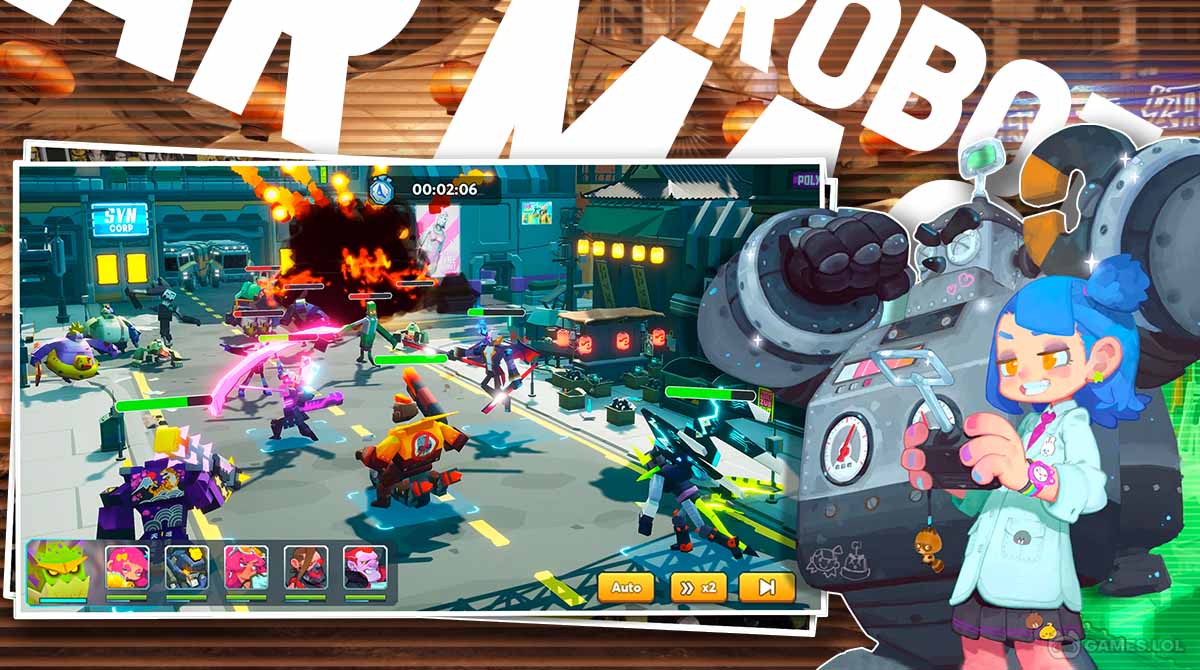 Air Force Transform Robot Cop Wolf Helicopter Game
Control robotic police and apprehend criminals around the city in Air Force Transform Robot Cop Wolf Helicopter Game. This cyberpunk game also features excellent 3D graphics and realistic environments. Patrol around the city as a helicopter and transform into a wolf robotic police whenever you encounter dangerous enemies. Air Force Transform Robot Cop Wolf Helicopter Game boasts hundreds of thrilling levels you can play.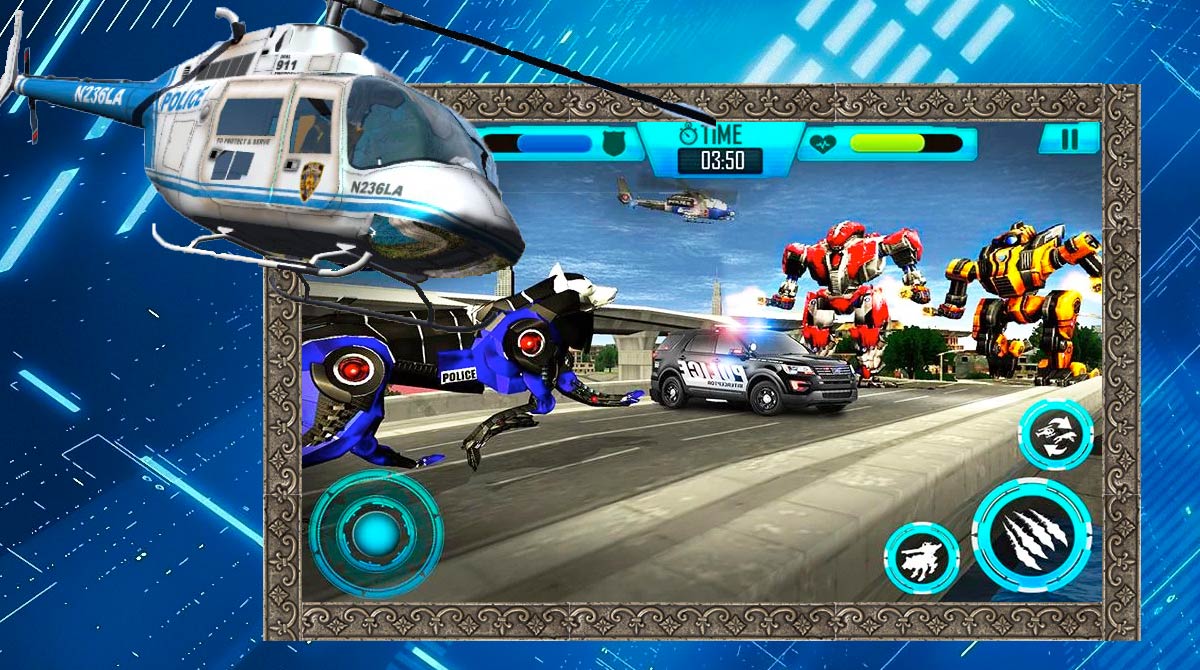 Robot Fighting 2- Minibots 3D
Build your unique armored car, upgrade its properties, and get ready to fight in an arena. Robot Fighting 2 – Minibots 3D challenges you to create an indestructible car equipped with weapons of all kinds. Compete in a battle showdown against other players and their respective weaponized mecha. Customize your armored vehicles to defeat opponents in multiple arena locations with different obstacles, including traps, kill saws, ramrods, and spikes.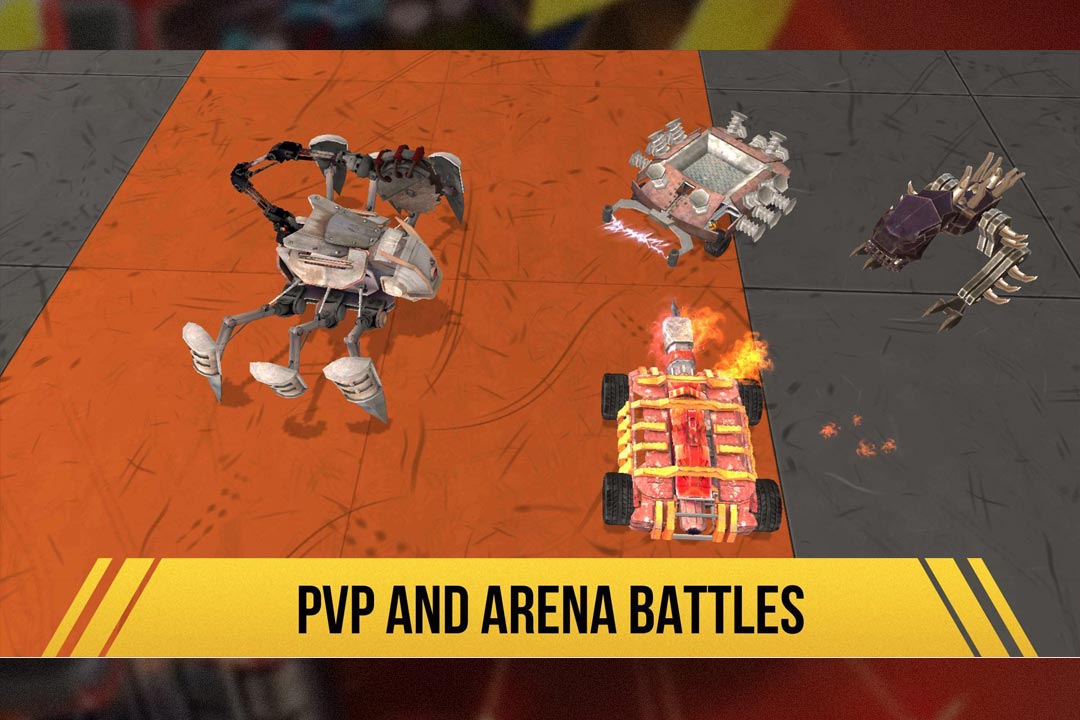 Combat of Cybersphere: Online
Combat of Cybersphere: Online is a third-person shooter cyberpunk game where you deploy several robots to fight invading robots and aliens. Equip your steel warrior with lots of weapons to defeat hordes of enemies. Here, you can either play solo with an AI or ask real players to join your cause. Combat of Cybersphere: Online highlights great graphics, and over 20 kinds of weapons, drones, and shields.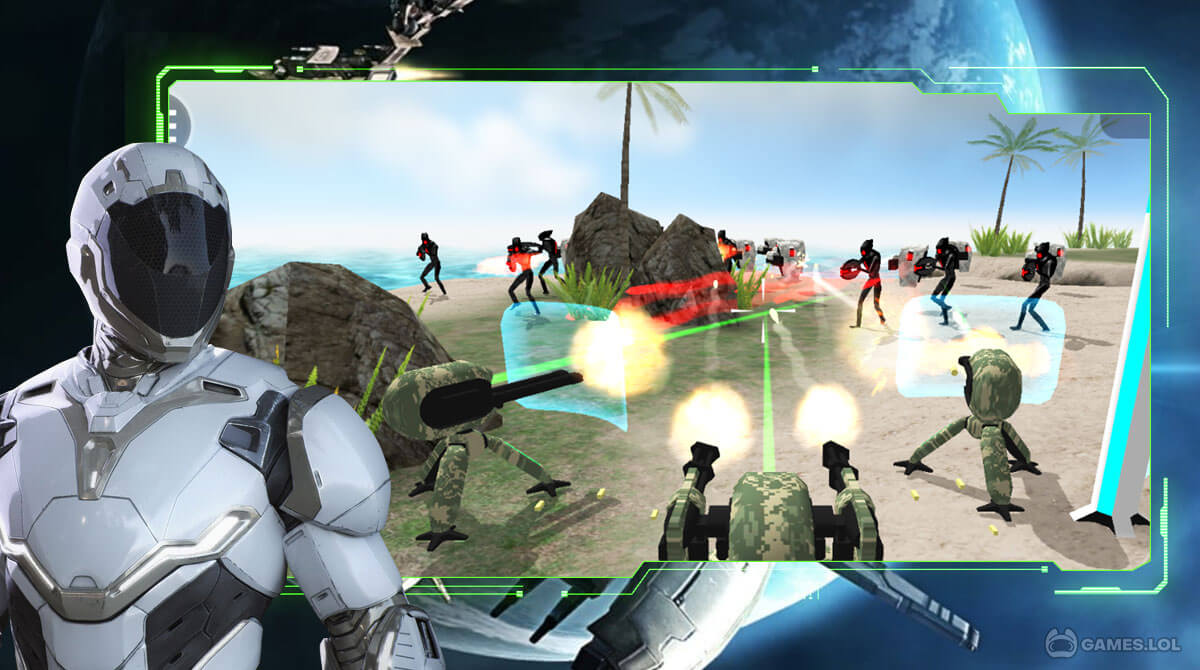 Cyber Fighters
Set in a time when World War 3 has divided North America into multiple states, and technological warfare is approaching. The Cyber Fighters game challenges you to develop the perfect tactical plan to defeat thousands of enemies lurking in each corner. Use up to five different heroes; each has a unique skill set for battle. To top it all off, you can play Cyber Fighters offline.


Ailment Space Pixel Dungeon
Board a mysterious spaceship and help a lost astronaut find his way home in Ailment Space Pixel Dungeon. This cyberpunk adventure game challenges your survival skills as you navigate space. Ailment Space Pixel Dungeon features attractive pixel art style graphics and environments paired with an enticing narrative. Defeat enemies to unravel the mysteries behind the astronaut and his spaceship.

Robot City Battle
Become the ultimate iron knight in a war between two nations. Robot City Battle takes you to a star station a million light years from Earth. Here, you'll be facing diverse enemies, including small robotic humanoids and big mechas. Equip your steel knight with different weapons and other cool accessories. With great graphics and gameplay, Robot City Battle challenges you to harden your steel and have some fun!


This ends our list of the best cyberpunk games you must try. You may also like playing these awesome robot games and these great tank games in your free time. Keep checking Games.lol for more game-related content.