Pirates are bad people that raid and steal ships traversing the seas. However, most people's views on pirates tend to be more positive than negative. This is because pirates have always been romanticized and portrayed as heroes. And if you're looking to play a pirate game, you've come to the right place. This article lists the best pirate games you will enjoy playing right now. It's an excellent start to your list of pirate games that you must play.
One Piece Treasure Cruise
One Piece is probably one of the most famous pirate crews, especially for anime and manga fans. And if you're a fan of this anime, you'll enjoy playing the One Piece Treasure Cruise, a role-playing pirate game based on the anime.
The game takes you to the anime's storyline right from the beginning. The only difference is that you can assemble your crew using characters from One Piece. You also get to collect the series' excellent ships for your team. It's a fun game you'll enjoy if you're a One Piece fan.

ONE PIECE Bounty Rush
Another good pirate game you can play that's also based on One Piece in ONE PIECE Bounty Rush. It's a 3D battle arena game where you form a team of 4-players and compete against another group of 4-players.
The gameplay is similar to capturing the flag but with the characters of One Piece. You can use their powerful abilities to help capture the flag and prevent opponents from capturing them back. It's an exciting and competitive game that you'll enjoy playing.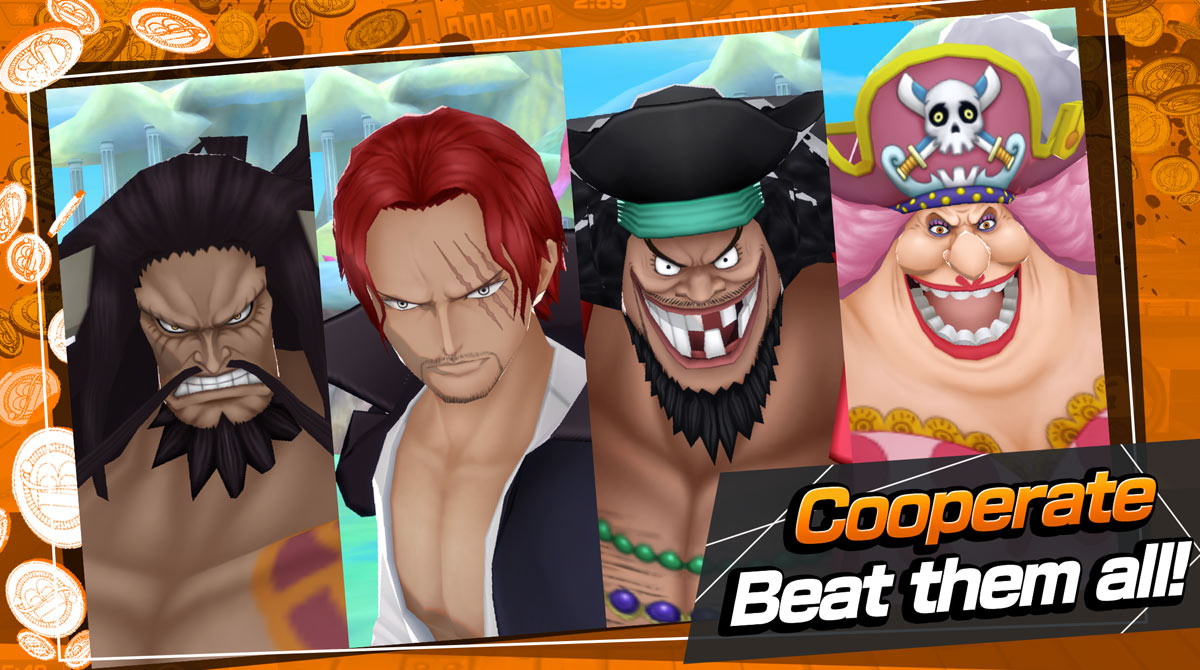 Pirate Kings
Since pirates are bad guys, it's unusual for them to raid and steal from each other. Well, this pirate game embodies all that. It's titled Pirate Kings, a multiplayer game where you get to build your pirate kingdom. But to do that, you will need resources, and the best way to get help is to raid other kingdoms and try to steal their resources. It's a fun casual multiplayer pirate game that you'll enjoy. Make sure you put up defenses on your island to prepare for revenge.

Pixel Starships
Who says pirates are just limited on the seas? Well, with Pixel Starships, you can also conquer the galaxy as a galaxy pirate. It's a strategy pirate game where you get to build your starship. You also get to establish your fleet and explore the galaxy's vastness. Of course, you're not alone in doing this, so expect to encounter hostile fleets and participate in epic galactic battles. It's an exciting game where you experience what it's like to be in space.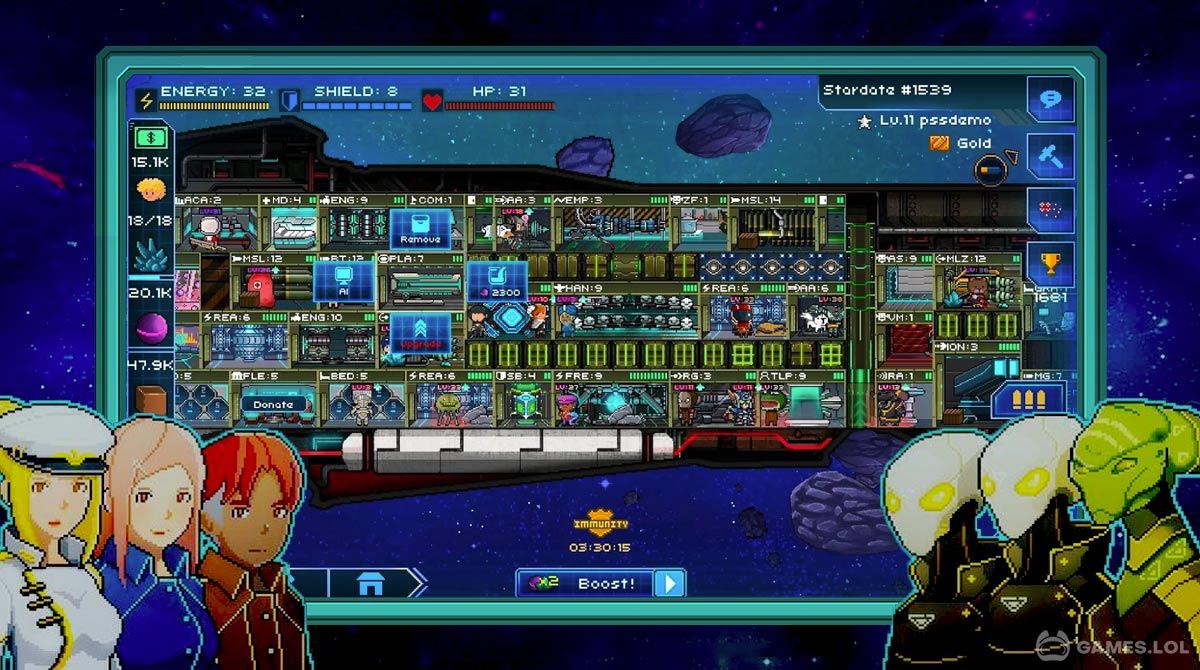 Ark of War
Another pirate game that will take you to outer space is Ark of War. It's a strategy pirate game where you get to build a space fortress on a vast space ark as the Earth has become too populated. But since everyone is doing it as well, outer space became a battlefield not only between humans but also against extra-terrestrials. So, your space ark is not just a fortress but also a carrier that you can use to attack enemies and defend your base. Ark of War is another exciting space pirate game where war and space battles will be familiar.

Cloud Raiders
Another fun strategy pirate game that you can play is Cloud Raiders. It's a game where you get to build and establish your empire to be the best empire available. To do this, you'll also need a strong army that you can use to raid other players' kingdoms and defend your own against raiders.
What's interesting about Cloud Raiders is that it also has a campaign mode where you complete various missions that gets difficult as you go along. This allows you to play other aspects of the game, not just the PvP battles.

Pirate Code – PVP Battles At Sea
Pirate Code: PVP Battles At Sea is the game for you if you prefer only doing battles. It's an action shooter pirate game where you control a pirate ship and battle other players at sea in a 5v5 match. You can choose to join a fleet and battle with friends and teammates or be a lone wolf and just team up with random people. Winning here will depend on your team's strategy, teamwork, and cooperation. Pirate Code is a fun and competitive game that you'll surely enjoy.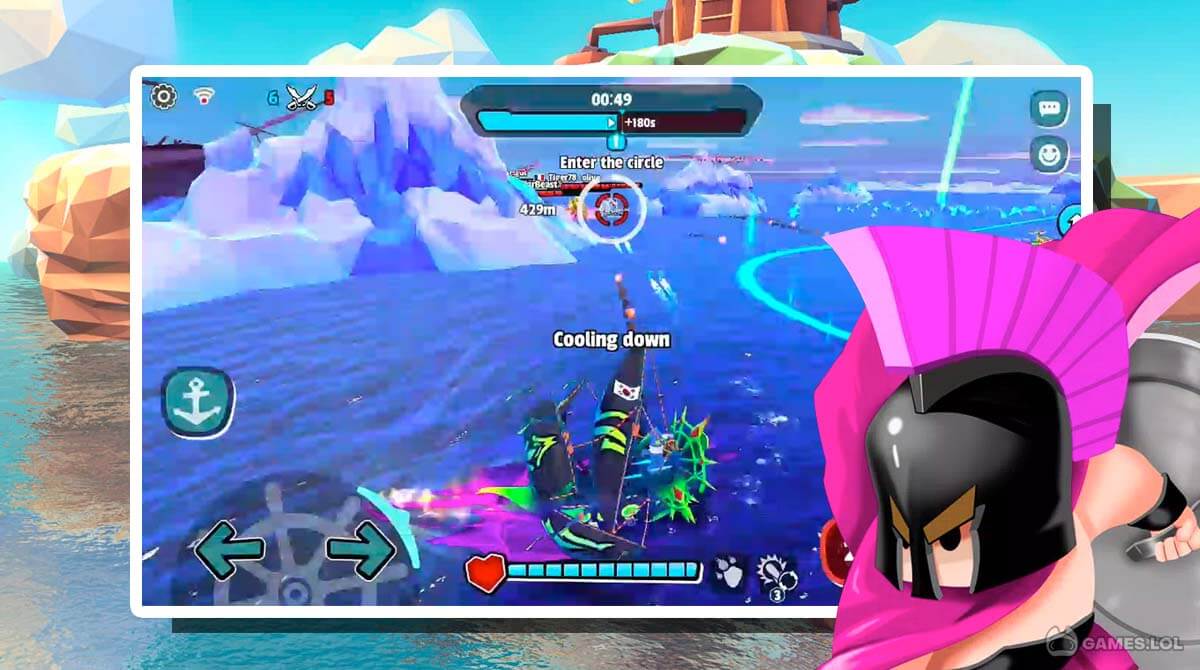 Pirate Treasure – Gems Puzzle
Not all pirate games involve fighting and raiding. There are more casual pirate games that you can play. Take Pirate Treasure – Gems Puzzle, for example. It's a match-3 puzzle game where your objective is to collect all your treasures. To do that, you just match at least 3 similar ones, and you get to collect them. Like with any match-3 game, you will also have power-ups here that can help collect more treasures on the board. Pirate Treasure is a fun and addictive game you'll enjoy.

Pirates & Pearls
Last but certainly not least is Pirate and Pearls, another match-3 puzzle you can enjoy playing. But you will have a more challenging time here since there will be a time limit, and you must collect all the required treasures before the timer ends. Fortunately, you'll also use power-ups and boosters to help you match more gems on the board. It's an exciting puzzle game that you will love playing.

There are many more pirate games available for you to play, but the ones listed here are already a good starting point for you. They're fantastic pirate games that can satisfy your cravings for games that use pirates as a theme. Click these games today here at Games.lol!