Life simulation games are quite relaxing in their own ways. It's funny because there are always two ways that people play it. Some play it for the roleplays while others want to replicate themselves into the game. Whatever you choose, you deserve the best ones. And that is why we're here to give you our five best life simulation games similar to Avakin Life for free on PC.
Please take note that these life simulation games are not in a particular order.
1. The Sims Mobile
Of course, the list will not be complete without mentioning The Sims Mobile. Many players consider it as the best free-to-play life simulation game. Simply said, TSM is a pocket version of the PC game's counterpart. It uses most of the engine from The Sims 4 but with lesser resources.
Now, you might get yourself confused with The Sims FreePlay, and we get you. To keep it brief, here are the major differences between the two games. Mobile is about roleplay, while FreePlay puts more emphasis on town building.
The Sims Mobile focuses more on the roleplaying side of things. You get to live out your Sim's life however you want. You can start off poor and work your way up to the top position at work. Or, you can begin as a rich person and try to buy off the whole town. Maybe you want to become a huge sports jockey with plenty of fans. Or, you could just make it simple and start your own virtual family.
Best of all, many of the activities do not require you to wait in real-time hours like in FreePlay. Again, that is because the game encourages you to roleplay here rather than manage a town.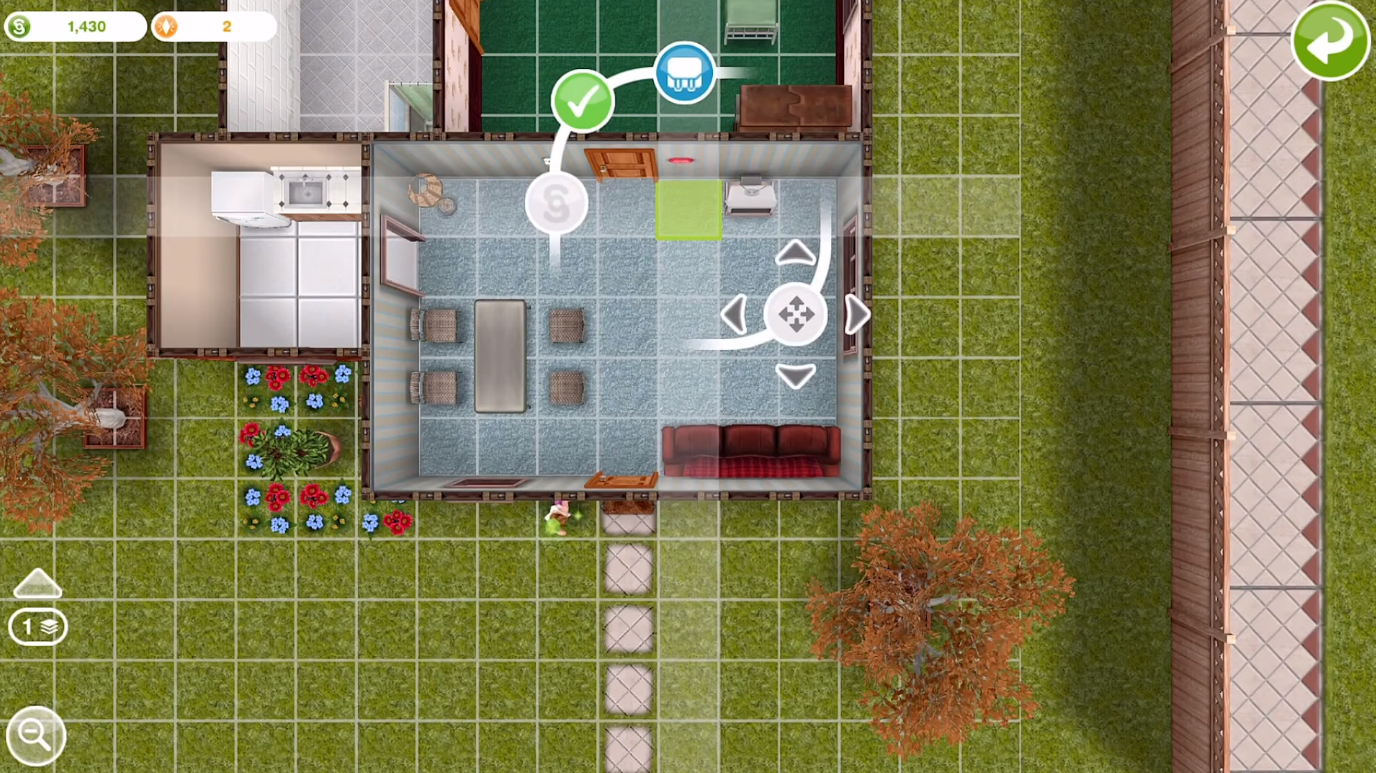 2. The Sims FreePlay
The Sims FreePlay may seem similar to The Sims Mobile in many ways. However, what makes it vastly different from the latter is its focus on building a whole town of Sims. The Sims Mobile only lets you maintain one household. But for FreePlay, you interact with literally the whole neighborhood. Just think of it as a sort of smaller version of SimCity, except you can interact with the citizens.
The interactions for the Sims may be lesser than Mobile but it does have a better build tool. However, one of the most polarizing aspects of the game is its real-time waiting hours. It may seem like an obsolete mechanic now but many people still play the game. Of course, those stuck with the game are the players who forked in thousands of real-life money into it. Can't put those whale money to waste, right?
3. Animal Crossing: Pocket Camp
Animal Crossing: Pocket Camp is the very first life simulation game in the series to be free-to-play. Its name already speaks for itself. It features all the glory of Animal Crossing at your fingertips. Favorites like Isabelle and Tom Nook also make their appearances here too. If you have never played Animal Crossing before, this game may be a good place to start, especially if you do not plan on spending money on it.
It even includes some cool mechanics such as markets, where you can sell your virtual product online to other players. You can also even go and connect to other players and give their camp a visit.
It is far from a terrible game, but you have to grind more in this game than its Nintendo console counterparts.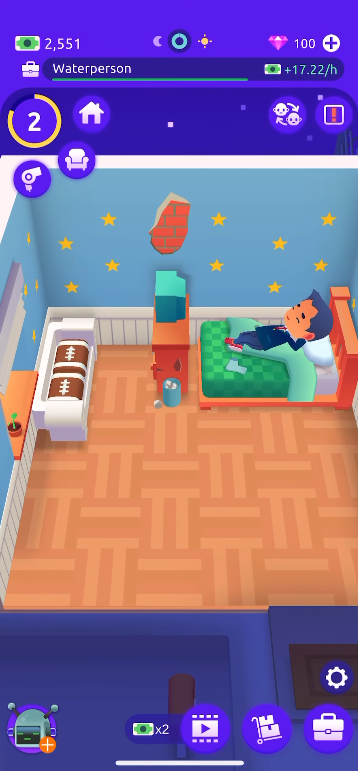 4. Idle Life Sim
Think of Idle Life Sim as a lighter version of BitLife with some The Sims flare thrown into it. Many players would also argue that Idle Life Sim is even better because it has more activities. Whatever it may be, Idle Life Sim is one of the best life simulation games for lazy players. If you do not like to actively play to progress, then this game may be for you. After all, the name says it all. Yet, that does not mean the features are limited. Even if you do play AFK, you still have plenty of choices to do in the game.
Much like The Sims, you get to choose your career, do different tasks every day, and make virtual money from it. Simple yet effective.
5. Roblox
If there is anything that screams out "Anything Simulator," it has to be Roblox. Released in 2005, Roblox continues to dominate with its limitless mods and game modes. It may be targeted at a younger demographic, but that shouldn't stop anyone from playing it. Whether you choose to roleplay, chat, or be in an action shooter, Roblox has it. After all, Roblox was made to expand the young minds' creativity to freely create games using the Roblox engine.
Life is a Box of Games
Your preference, your game. Whatever you pick from the life simulation games listed above is all up to you. Don't forget that you can play them all for free on your PC when you download them here at Games.lol.