Fishing is not just a way for people to get food. It has also become a popular sport and hobby for many. But not everyone has the time, money, and even skill to go fishing. Fortunately, fishing games stepped in and provided people with ways to enjoy fishing. And they're a big hit to many people, too, which is why there are hundreds or even thousands of fishing games to play.
There are many fishing games available out there. And this makes it difficult to decide on what to play. This blog post will help you narrow down which fishing games you should play. We will discuss the 10 most fun and exciting fishing games to play.
1. Fishing Hook
There's probably no game better when it comes to providing a fun and exciting fishing simulation than Fishing Hook. It's a game that will let you experience the joy and excitement of fishing without the need to go to a lake or the sea. The game provides a realistic fishing feel, simulating the challenges of getting a catch and the excitement when you finally reel in your catch. It's a very fun fishing game and provides many different fish for you to try and catch.

2. Fishing Clash
Another fun and exciting fishing game to play is Fishing Clash. Like the first game on this list, it also simulates what it's like to fish in real life. You don't need to go to the sea or lake just to experience the excitement of fishing. This game provides all that, including challenges for you to overcome. But what's even more fun is its multiplayer aspect. This game will allow you to compete with other players to see who's the best fisherman and who will have the best catch.

3. Fishing and Life
Many people always viewed fishing as a way to relax and this is what the game Fishing and Life epitomize. The casual side-scrolling game will let you experience the calmness and relaxation many people feel whenever they go fishing in a lake. The game even provides the atmosphere, music, and background that will help you relax as you play. There are many different fish that you can catch in the game. You can also sell them to earn money and use it for upgrades. It is a fun and relaxing game you will love to play.

4. Fishing Diary
Here's a unique fishing game that you will also have fun playing. It's titled Fishing Diary and it's a fishing game where you use a net to try and catch as many fish as you can. You might have come across this game in many arcade shops. You just aim your net, shoot, and capture as many fish and earn coins. They're used for upgrading the net to capture bigger fish. It's a simple game that is fun and addicting to play. It's no wonder many people always spend a lot of time playing this arcade game.

5. Fishing Break
Though fishing is fun for many people, others find it a bit boring. But if they play Fishing Break, they'll see that fishing is not as boring as they think. This side-scrolling casual arcade game will provide you with an enjoyable fishing experience. It's a simple game where you just try to catch different types of fish. You can choose to eat your catch or just claim rewards. The game will also start with a small pond to explore so that you can work your way up to bigger seas with even bigger catches.

6. Tides: A Fishing Game
If you want a fishing game that offers more than just fishing, check out Tides: A Fishing Game. It's a game where you don't only get to fish, but also do a bit of exploring and adventuring. Fishing will still be the major thing you'll do in the game. But, you can also do a bit of exploring since you'll travel to different locations to discover new fish to catch. You just unlock these locations and go there. You will also have the ability to unlock pets, and boats, and hire assistants to fish for you.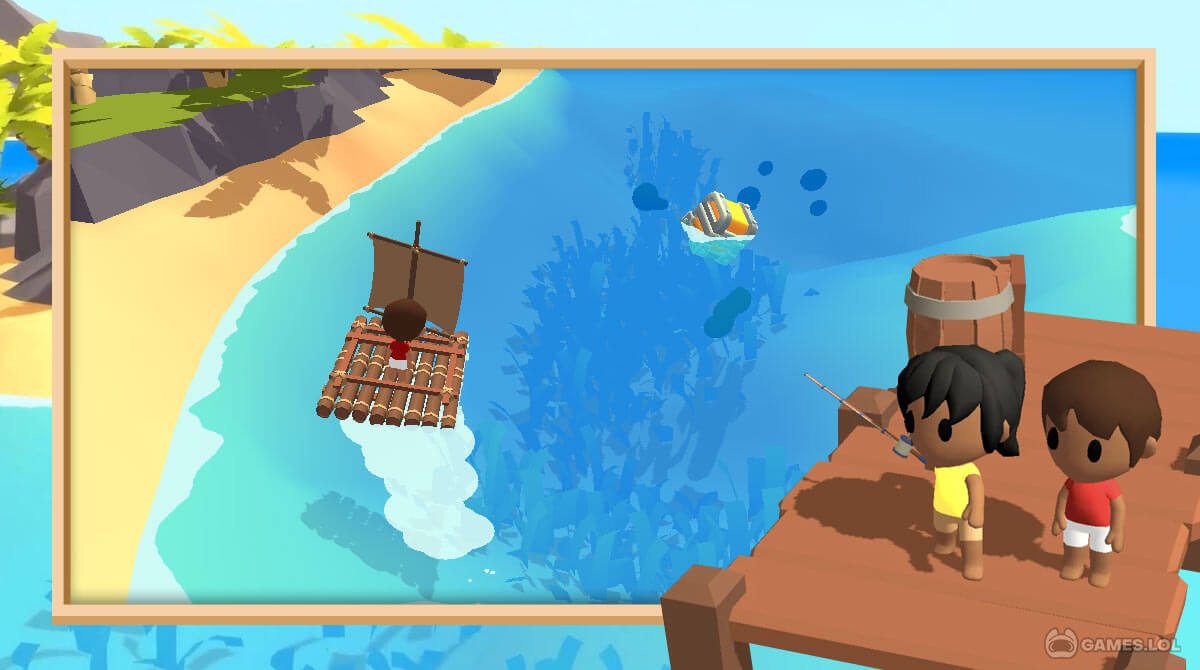 7. Wanted Fish
When you say fishing, people would usually assume you'll use a fishing rod with a hook and a line. But in the old days, fishing rods and a hook were not yet the norm. What people did was spearfishing; that is what you'll experience when you play Wanted Fish. It's a simple and fun game where you just aim your spear, throw and catch those fish. See if you can collect all of the different fishes available to fill up your fish collection.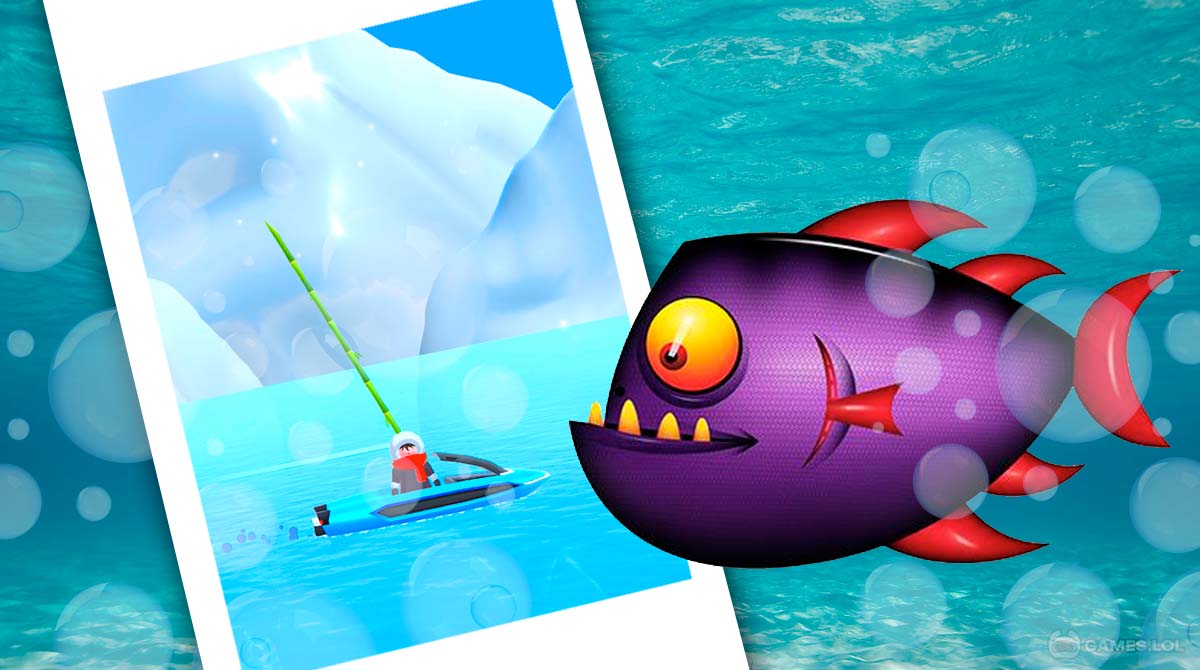 8. Monster Fishing 2022
If you're feeling more adventurous, then try playing Monster Fishing 2022. It's a casual fishing simulation game where you get to experience the joy and excitement of fishing. But instead of trying to catch regular fish, you'll be catching monster fishes instead. These are fish that are larger and are usually very challenging to catch. Not just because they're big, but because they're usually found in dangerous waters. It's an exciting and adrenaline-pumping fishing game that will get you going.

9. Fishing Superstars
Do you view fishing as more of a sport instead of a hobby? Then you will love playing Fishing Superstars. It's a simulation RPG where you experience participating and competing in fishing tournaments. Here, you will compete with others and become a superstar in the world of fishing competition. Showcase your fishing skills and try to catch the fish with the highest value during the competition. You will need to develop your character while also upgrading your gear to help you compete and win.

10. Fishing Mania 3D
The last, and definitely, not the least fun fishing game you can play is Fishing Mania 3D. It's a game that provides a realistic fishing experience. It simulates what it's like to fish, allowing you to go fishing without the need to leave your home. You will have different locations to fish from plus different fish species to discover. All of the fishing locations are well-known fishing spots, allowing you to experience what real-life fishing feels like. It is a great game that you'll love to play.

Download Your Most Favorite Fishing Games
Fishing has greatly evolved from doing it to get food and survive, to doing it as a hobby or to compete in sports. The fishing games we provided will let you experience all the fun and excitement of fishing in different categories. So, if you want only the best and most fun fishing games, start playing the games we have listed just for you!