Mobile Legends will soon be receiving a new batch of content and from the looks of it, 2021 is going to be a huge year for the game. Even though the new characters launched earlier this year have yet to sink into the audience (Paquito and Yve), Moonton needs to keep the game fresh for over 100 million users that frequent the game each month.
Expectations are high for the upcoming March 2021 update, as it will unleash two new characters who have been available in the game's advance servers for quite some time now. With that in mind, let us take a quick look at some of the confirmed attributes of these incoming characters.
However, take note that the characters in the advance servers are not the final versions. This means that there might be some changes, buffs, or nerfs applied to the final version. For this article, the details of the characters are based on the advance server patch notes. With that said, we will be taking a quick overview of the new heroes coming to the game.
Beatrix
The first character is Dawnbreak Soldier Beatrix. She is known for her expansive knowledge of technology. This upcoming character is a marksman with four interchangeable weapons at her disposal. Beatrix, like the rest of the characters in the game, comes with her own unique set of abilities and skills. Furthermore, the effects of each ability depend on the weapon equipped by the character. Check out the breakdown below for more details.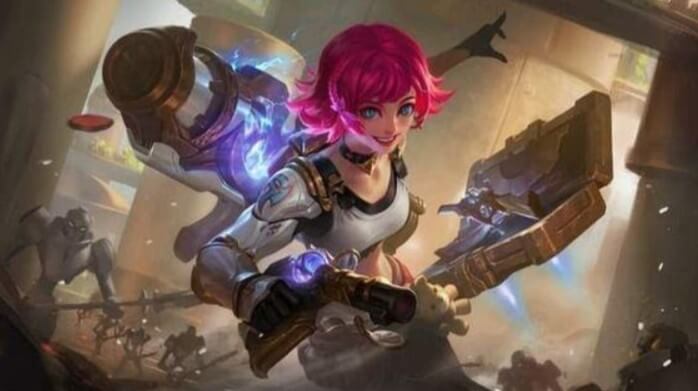 Passive
Beatrix's passive, called Mecha Genius, allows her to produce four weapons in the field. The first weapon called Renner features a longshot attack that can inflict 180 plus additional physical damage. The second is Bennet with an Area Bombing attack that can deal 90 plus 180 percent total physical attack with a slow effect of 30 percent for 0.5 seconds on all enemies.
Wesker is the third weapon with proximity advantage attack unleashing 5 shots with each shot dealing 60 plus 120 total physical damage to the target. The rapid-fire Nibiru is the fourth weapon that unleashes four rapid-fire attacks that prioritize heroes.
Coordination
Beatrix's first skill called coordination allows her to carry two weapons at once. Swapping between the two weapons is one of the features of this ability with a cooldown of 1 / 0.9 / 0.8 / 0.7 / 0.6 / 0.5 second.
Tactical Reposition
Tactical Reposition allows the character to leap forward and fully reload her weapon. The animation of this skill varies on the weapon equipped by the character.
Ultimate Skills
Beatrix has four ultimate skills based on each of her weapons. The first is Renner's Apathy that inflicts 700 / 950 / 1200 plus 250% Total Physical Attack damage to the first enemy hit. In addition, the skill also comes with a 50% life steal effect and is not affected by spell vamp.
The next one is Bennett's Rage wherein the character focuses on her range bombarding the area five times in a row. Each bombardment inflicts a 30% slow effect, 600 / 750 / 900 plus 225% Total Physical Attack damage, and a 15% decay effect on enemies hit twice by the attack.
Wesker's Elation is an ultimate skill that allows the character to fire in all directions. Each successful hit inflicts 295 / 370 / 445 plus 110% Total Physical Attack Damage along with a 25% decay effect on enemies hit twice by the attack. The fourth ultimate skill, called Nibiru's Passion, allows Beatrix to unleash a 6-shot volley from her weapon. Each hit inflicts 320 / 380 / 440 plus 85% Total Physical Attack Damage and 25% life steal effect.
Special Skill
Beatrix also comes with a special skill called Needs Backup. As the name of the skill implies, Needs Backup allows the character to summon her butler for weapon support. Triggering this skill requires the character to stay clear from encounters for three seconds. Also, this special can be interrupted which means that you need to be on a safe spot when using this skill.
Gloo
Another new character coming to the game is the swamp spirit, Gloo, who comes from the Barren Lands. Just like other spirit characters, Gloo is more on inflicting magical and elemental damage towards the enemy. Check out Gloo's abilities below for more details.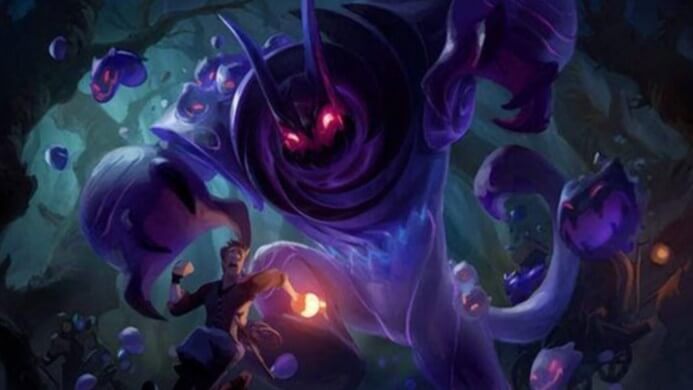 Passive
Gloo's passive ability called "Stick, Stick" can slow the enemy by 8% for six seconds and can be stacked five times. Hitting slowed-down enemies with basic attacks will reward Gloo with a 1.5% HP recovery.
First Skill
Gloo's first skill called "Slam, Slam" is exactly what the name implies. Triggering this skill will allow the character to reach out to the closest enemy and slam them to the ground inflicting 360 / 400 / 440 / 480 / 520 / 560 plus 80% Total Magic Power Damage to the victim.
Gloo can create an exploding Goo with a 4-second detonation countdown and is dropped in the final location dealing 360 / 400 / 440 / 480 / 520 / 560 plus 80% Total Magic Power Damage to enemies in range immobilizing each one for a second.
Second Skill
Gloo's second skill called "Pass, Pass" allows him to stretch forward immobilizing each one for half a second while inflicting 360 / 400 / 440 / 480 / 520 / 560 plus 80% Total Magic Power Damage.
Ultimate Skill
Gloo's ultimate skill called "Split, Split" allows him to split into 12 for 10 seconds. Each piece comes with a 20% HP and all 12 can move in unison dealing 100 plus 25% Total Magic Power Damage every 0.6 seconds on each target. Triggering this skill for a second time will allow the character to stick to a hero and regain 30% / 40% / 50% of its own Max HP. During this phase, the character loses mobility but can still cast spells.
As mentioned before, these characters are only available in the Advance Server. This means that there is a possibility that slight changes in each of their attributes may happen when they are officially released into the main game.