Punching, kicking, cool martial arts move, and lots of blood. These are some of the elements that make fighting games very fun and exciting to play. This is why a lot of people love playing them, especially those who enjoy action-packed games with lots of punching, kicking, and using badass martial arts moves.
This is also why there are many fighting games available for you to play. Many people crave them so developers kept making them. But with a lot of fighting games available, which among them is worth playing on your PC? This is what we'll discuss in this blog post. We'll provide a list of good fighting games you can play on your PC.
Marvel Contest of Champions
What's more fun in a fighting game? It's getting to use characters that you know of and using them to fight. One such game is Marvel Contest of Champions, a fighting game where you get to use Marvel characters, including infamous villains of the franchise.
This makes this fighting game one of the best you can play. Not only do you get to use characters like Captain America, Iron Man, and Thor, but also characters like Red Skull, Thanos, and more. It's a fun and exciting fighting game that you'll enjoy.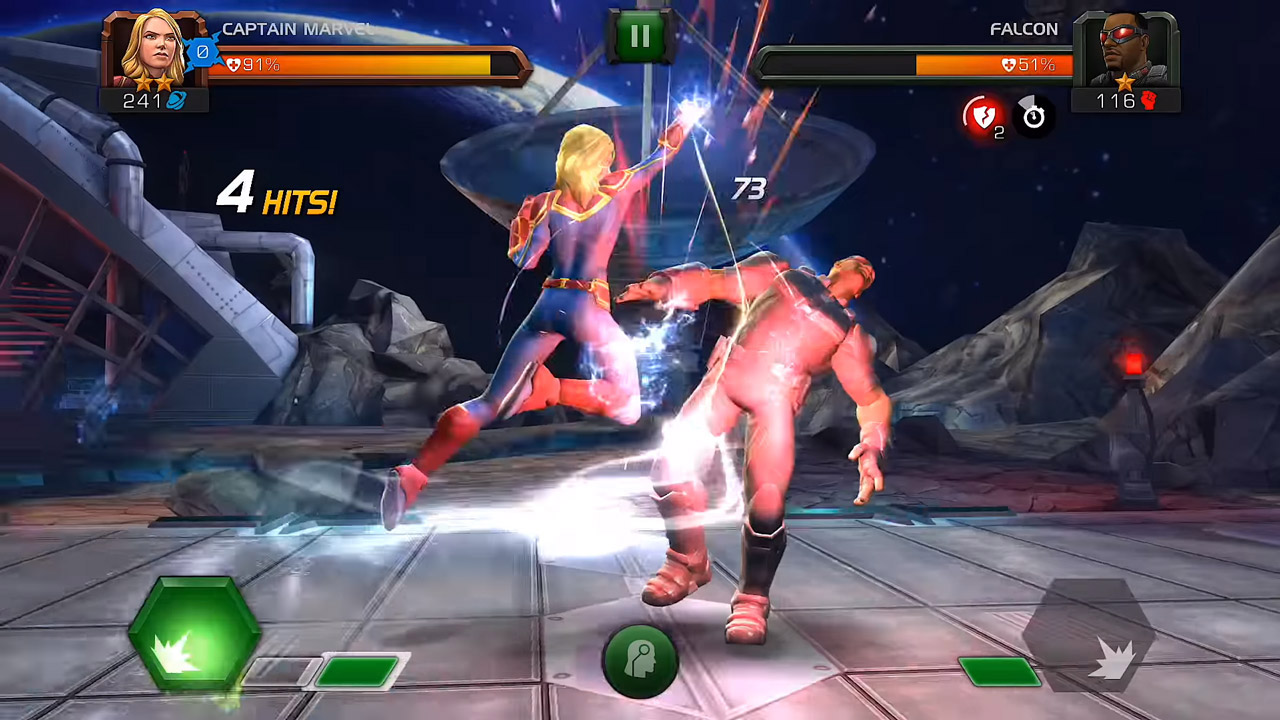 Shadow Fight 3
If you prefer a fighting game where it also features elements of role-playing, then you should play Shadow Fight 3. It's the third installment in the Shadow Fight franchise and continues where the story left off.
Though the game features an interesting storyline, it's still full of action and fighting. You get to use a ninja in this game, which means you get to learn and see awesome ninja moves and skills during matches. It's a cool fighting game that you'll love playing.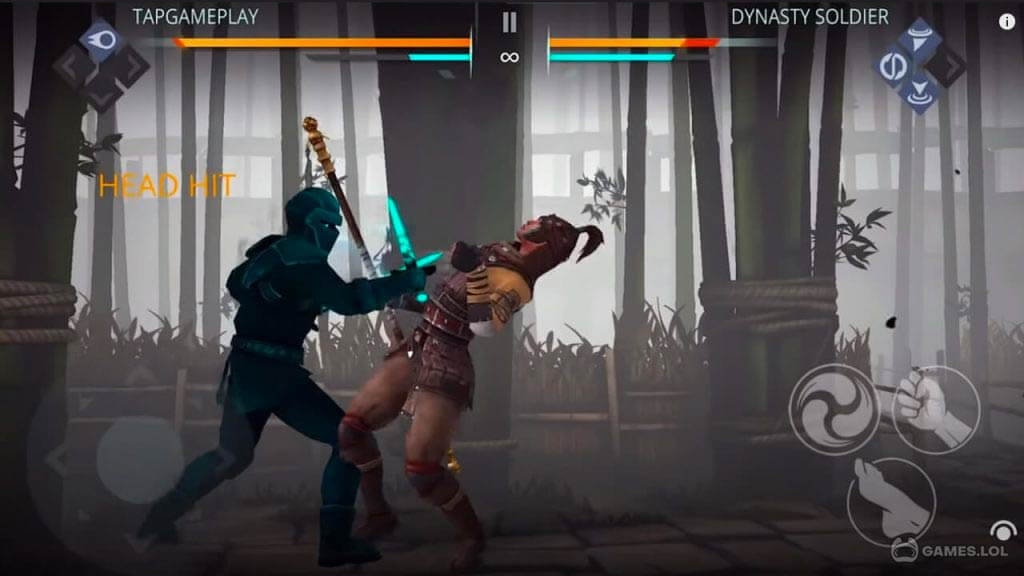 Mortal Kombat Mobile
If you're a fan of classic arcade fighting games, then you've likely played Mortal Kombat. If you enjoyed that, then you'll also enjoy Mortal Kombat Mobile. It brings to life the classic Mortal Kombat game, but this time with better visual graphics for more awesome fighting action.
The game also features tag-team matches (3vs3), so it's not just 1-on-1 anymore. The game is based on Mortal Kombat 11, so if you've played that game before, then you will recognize the gameplay of this fun and action-packed fighting game.
Power Rangers Legacy Wars
Another fighting game where characters used are known, is Power Rangers: Legacy Wars. It's a fighting game where you get to use Power Ranger characters to fight. What's great is that the Power Rangers available is not limited to just one series, but from all the others as well. There are over 80+ warriors you can collect, coming from various Power Rangers titles. So, if you're a big fan of this franchise, then it's Morphin Time and start playing this cool game.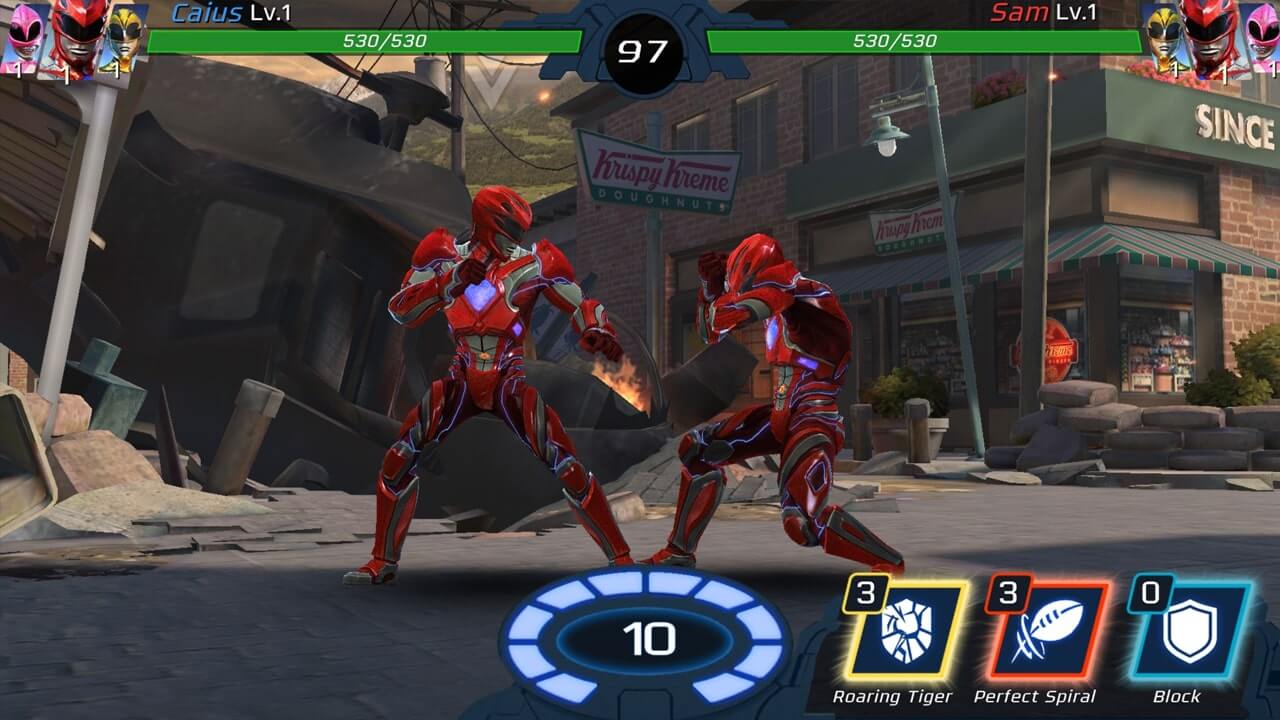 Real Boxing
When it comes to fighting sport, boxing is likely the most popular and well-known out there. So, it's no wonder that boxing will also be included in the fun and popular fighting games. One such game is Real Boxing, an exciting boxing simulation game that you can enjoy.
What's great about this game is that it not only lets you experience the fighting aspect of the sport. You also get to experience it as a career with this game's Career Mode. It's an interesting game that you'll enjoy whether you're a boxing fan or not.
Injustice 2 Mobile
If you are more of a DC fan than a Marvel fan, then this game is what you'll enjoy the most. The title is Injustice 2, an action-fighting game based on DC characters. It's a game where you get to assemble your team of DC characters, using both heroes and villains. This means you can have a team composed of Batman, The Joker, and the Penguin. It's a fun and interesting game that you will enjoy playing. It also features a story mode where it continues the story of Injustice.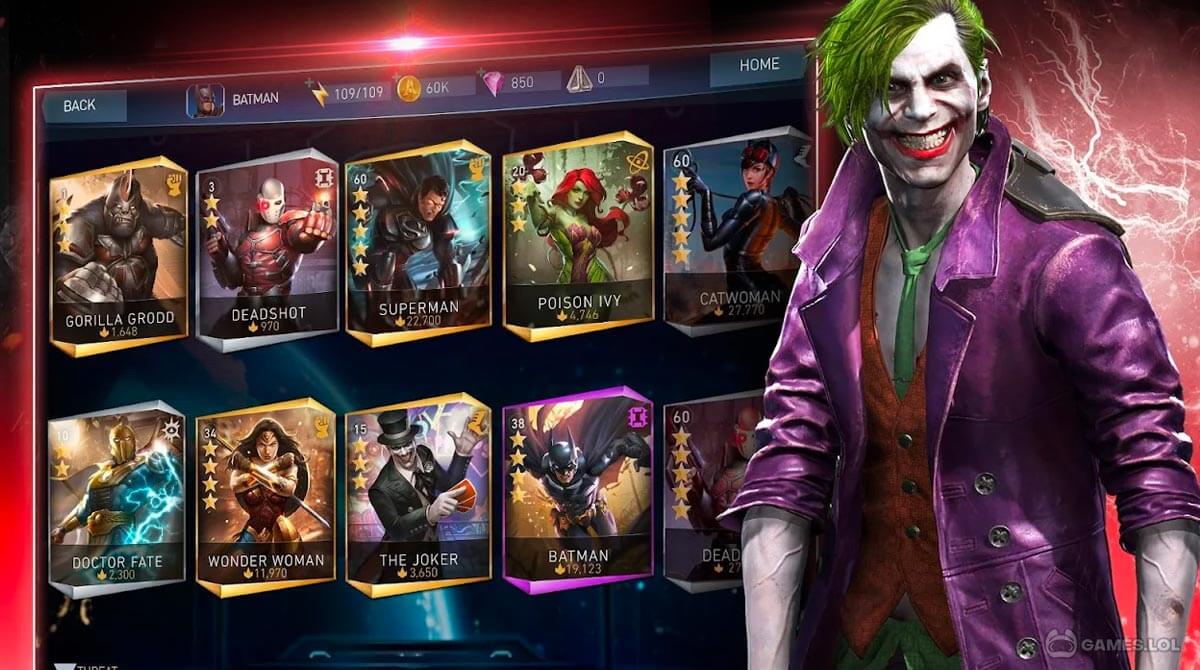 Super Brawl Universe
One of the popular cartoon channels that many kids grew up with is Nickelodeon with its lineup of funny and entertaining cartoons. If you were one of the kids who grew up with Nickelodeon, then you'll enjoy playing Super Brawl Universe.
It's a fighting game where you get to control the popular characters from the kid's channel and use them for fighting. You will be able to see how Arnold from Hey Arnold does against Spongebob or Aang of Avatar against Michealangelo of the Teenage Mutant Ninja Turtles. It's a fun game you will enjoy.
Transformers Forged to Fight
Another popular classic cartoon that has a video game you might enjoy is Transformers. The game is titled Transformers: Forged to Fight, which is an action fighting role-playing game where you get to experience controlling popular robots like Optimus Prime, Bumblebee, and more and use them in a fight against the Decepticons.
But aside from the action-packed fighting gameplay, you also get to enjoy the heroic storytelling of Transformers. What's great is that the story would include many aspects of Transformer's 30-year history. It's an awesome game that's worth playing.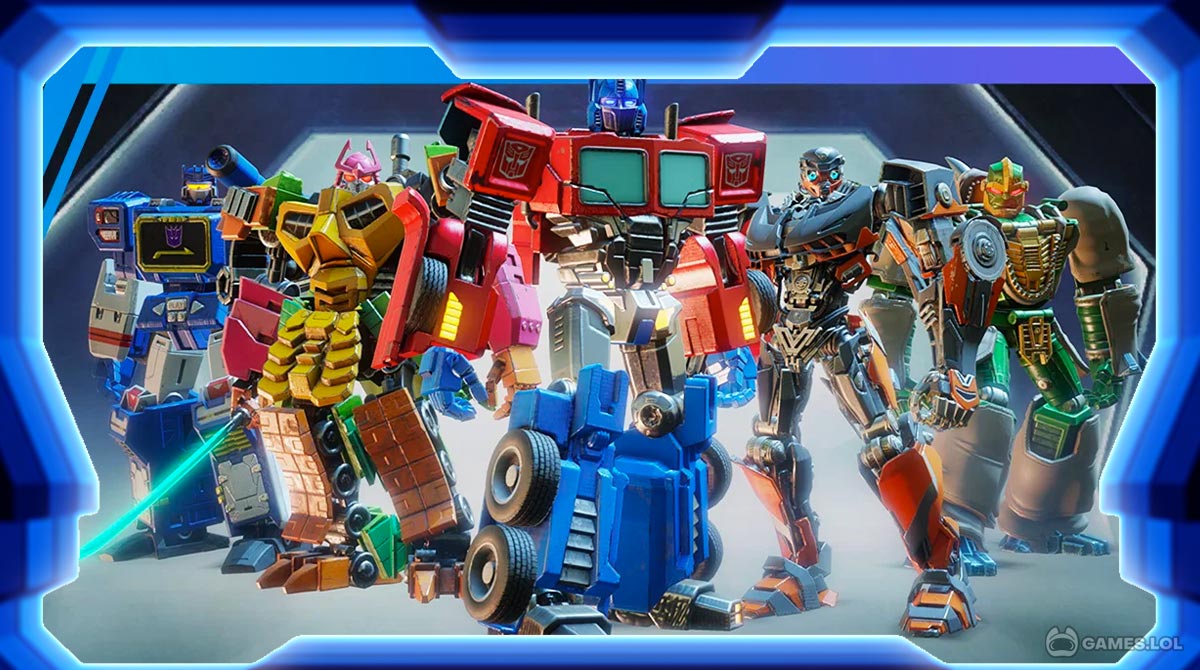 Real Steel Boxing Champions
How do you feel about robots and boxing? If you happen to like both, then you should try playing Real Steel Boxing Champions. It's an action fighting where you get to control fighting robots and then use them in a boxing match against other robots.
That's right! It's a combination of boxing and robots, but with the robots doing all the boxing. But even if you're not a fan of robots or boxing in general, you'd still enjoy playing this game. There's something cool about robots boxing against each other.
BlazBlue RR – Real Action Game
The last, but certainly not the least is BlazBlue RR – Real Action Game. It's a fighting game that gives a nod to classic fighting games since this game uses 2D graphics. But don't let the old-school graphics fool you since this is a fun and exciting game with its orthodox fighting experience and awesome anime-looking characters. The developers even used famous Japanese actors for the characters' voices, so you know this game is an art masterpiece. You will love playing this, especially if you enjoy lots of action and fighting.
There are many more fighting games available for you to play. But the list provided here is a good starting point for the best fighting games available.