Have you always wanted to catch the wind in your hair while speeding on suburban or rural streets riding a premium motorbike? If you are not one to spend hours playing all-time favorite board games, you need not look any further. Reimagine yourself and satisfy your inner adrenaline junkie. Take on the role of a speedster motorbiker as you race your way to the finish line with these must-play motorcycle games.
1. Cafe Racer
If you are looking for a casual first-person motorcycle game, you should try Cafe Racer. Here, you'll simply mount a motorbike; do your best to set the record for the farthest distance and longest time. Earn more money the further you are from the starting line. Use it to upgrade or customize your motorbikes, or you can also purchase new ones. Boasting four game modes and several motorbike models with intuitive settings. Cafe Racer offers an outstanding motorcycling experience and high-quality poly-style graphics.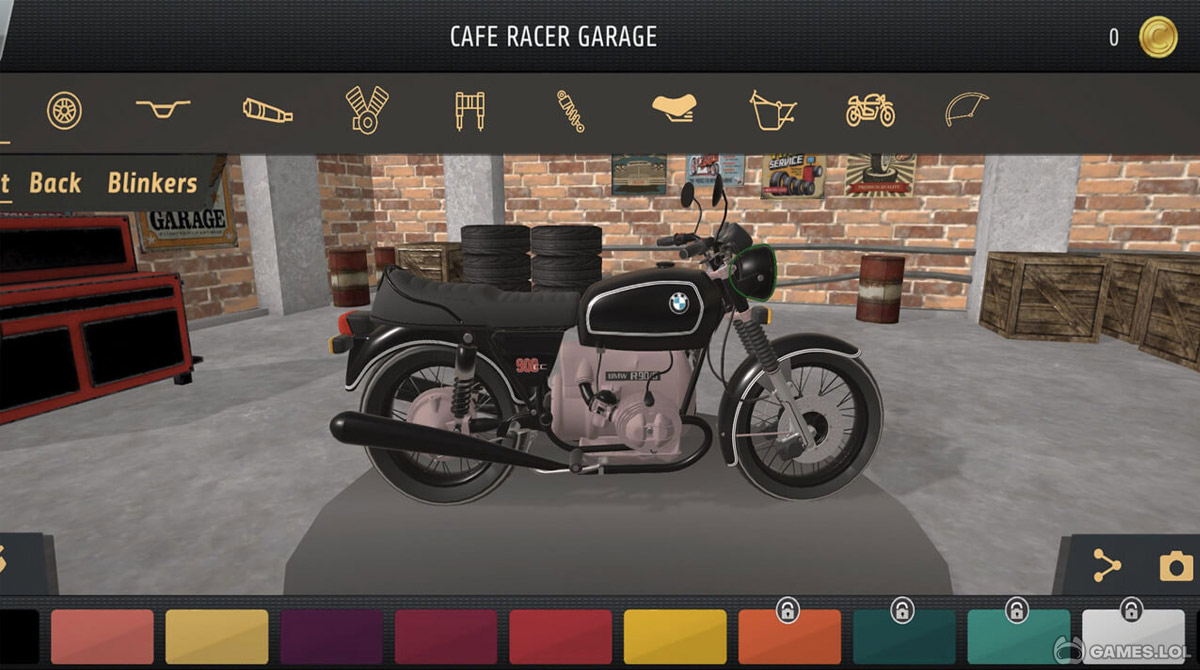 2. Motorcycle Rider
Bring on the adrenaline rush and your inner speedster as you play Motorcycle Rider online. You need to use the accelerometer in this motorcycle game to overcome different obstacles. Play on four different game modes namely Career, Time Trial, Endless, and Multiplayer. Each game mode possesses unique missions and exciting challenges that you have to complete. Use your coins to upgrade or buy better motorbikes. Featuring outstanding graphics and intuitive controls, Motorcycle Rider is an exciting platformer to play during your downtime.

3. Real Bike Racing
Are you a motorbike aficionado with a thirst for speed? Test your skills with Real Bike Racing as it lets you experience riding racing bikes to their limits. Embark on heart-thumping races across loads of racetracks. Be the fastest rider on the track and emerge victorious against players across the globe. Choose from 10 Real Bike Racing motorbikes, play in 3 different game modes, customize your rides, and become the first to cross the finish line.

4. Trials Frontier
Trials Frontier is unlike any motorcycle games you have played in the past! Get ready to perform slick wheelies, midair flips, crazy jumps, and other menacing stunts on your motorbike across unusual racetracks. Featuring realistic physics-based gameplay and over 250 racetracks, Trials Frontier is one for the books. Choose from any of the 15+ wicked motorbikes, complete at least 200 challenging quests, and compete against players from across the world. What's even more exciting is you can race ghosts of top-ranking players on the leaderboards of Trials Frontier!

5. Monster Energy Supercross Game
If you prefer an extreme motorcycle game, you must try the Monster Energy Supercross Game. Get ready to take part in ruthless battles and knock your opponents down to win. Be the first to get to the finish line. Don't be fazed by the challenges with increasing difficulty that you come across along the way. The Monster Energy Supercross Game is based around the Monster Energy AMA Supercross Championship. With 11 stadiums and 17 racetracks, choose from over 100 motorbikes and customize them however you want.

6. Highway Rider Motorcycle Racer
An arcade platformer, Highway Rider Motorcycle Racer will make you race at full speeds down a bustling highway. Prepare to swerve to dodge police cars, trucks, buses, and other vehicles. But here's the catch, pass all vehicles in a close call and get extra rewards and points. Start Highway Rider Motorcycle Racer with a basic motorbike and upgrade it as you progress in the game. You can even purchase special riders, including a zombie and an astronaut in this motorcycle game. Customize each vehicle to suit your style.

7. Dirt Xtreme
Dirt Xtreme is an extremely fun motorcycle game focusing your gaming experience on racing against other players in real-time. With simple mechanics and astounding graphics, Dirt Xtreme challenges your knowledge of physics as you try to adjust your bike's inclination for the perfect midair jumps and flips. Flaunt your driving skills and finish first in all of your matches. Doing so will earn you more rewards to purchase newer and better motorcycles as well as cool riders.

8. Trial Xtreme 3
If you are familiar with Trials Evolution, you will love playing Trial Xtreme 3. This 2D motorcycle game challenges you to clear different levels as quickly as possible. There are more than 100 racing circuits, each equipped with ramps, 360-degree turns, intricate obstacles, and surprises making each racetrack challenging. Trial Xtreme 3 boasts remarkable visuals albeit the textures are not that detailed. Overall, the aesthetics and complicated missions will be enough to get you hooked on this electrifying racing game.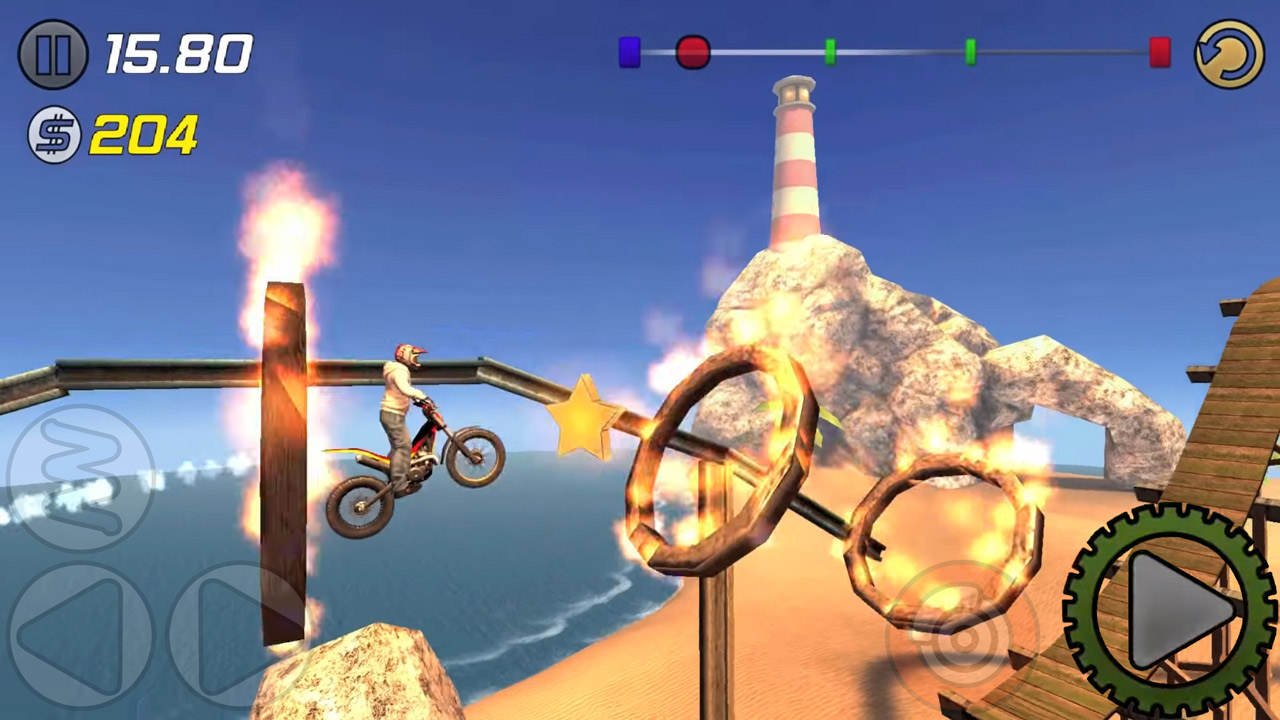 This ends our recommendations for the best motorcycle games you must try playing on your PC today. For more lists, check out our top 10 dragon games guide to keep you entertained for hours. Plus, if you love to challenge your quick thinking skills, you should not miss out on these 7 tower defense games. Download them to your PC only here on Games.lol!