Knight games, as the name suggests, are video games set in medieval times. In some cases, these games only employ the elements of the era such as knights, mages, paladins, etc. At the same time, they take place in a post-apocalyptic or modern timeline. Identifying knight games is easy since most of these games come with the word 'knight' in their title. With that said, today we will be taking a quick overview of ten of the best knight games that you can play for free on your PC.
10 Knight Games You Should Play Right Now
Below is a list of knight games that will enhance your game experience.
Arknights
The dystopian world of Terra is the setting for Arknights. At first glance, Terra might resemble our planet Earth, a technologically advanced modern society that is possibly a little more far-future. But its citizens, the "Ancients," have animalistic characteristics. Catastrophes frequently devastate the planet and force its inhabitants to adopt a nomadic lifestyle through nomadic cities. It includes a variety of ecological disasters. Originium, a mineral that was left behind after the Catastrophes and is a dark crystalline substance, arrived with the Catastrophes.
Like most gacha games, Arknights has a character advancement system. Itnecessitates repeatedly farming levels to gather the materials required to improve their Operators. Due to this, Arknights incorporates the Auto Deploy feature. In a unique way, it saves a quasi-log of every input of the player including dispatch order. At the same time, it also saves skill initiation from a prior flawless completion of that map. The said feature empowers that map to be accomplished by itself without any additional player input and lessens the tediousness of "grinding" for resources.

Guardian Tales
The 2020 action RPG Guardian Tales was created by Kong Studios and released by Kakao Games. The Guardian Knight, a recently hired guardian of the Kanterbury Kingdom's royal guard, is the protagonist of the game. A horde of adversaries known as "The Invaders" desire to dominate the globe. However, they are met by the Guardian Knight after finishing their initial training as a Guardian.
Guardian Tales was well received by reviewers and players, who complimented it for its originality and homages to vintage JRPGs. Moreover, Guardian Tales focuses on heroes engaging in mighty combat. Heroes are among the most crucial elements of the game. They help you shape your strategy and provide you with a significant competitive advantage over other players.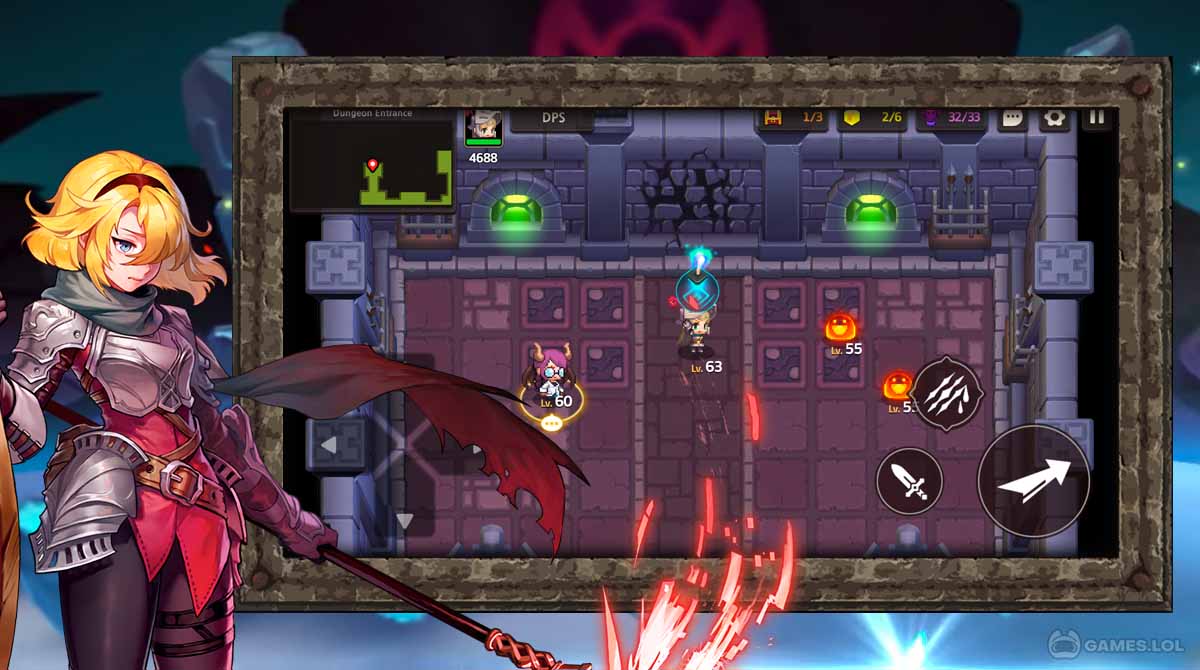 Soul Knight
On February 17, 2017, ChillyRoom Inc. launched Soul Knight, a video game. Enter The Gungeon served as inspiration for Soul Knight, which is a bullet-hell and rogue-like video game. It was developed and produced by Dodge Roll in collaboration with Devolver Digital.
The basic objective of Soul Knight would be to conquer as many levels as you can while taking out adversaries to get the Magic Stone. You must advance through 15 levels in all. If you make it through all of the levels, you win. But you lose and have to restart if you're killed before finishing all floors. Once you die you can get yourself back to life by using Gems, a Free Trial Voucher, or advertising that will start playing when the game is over.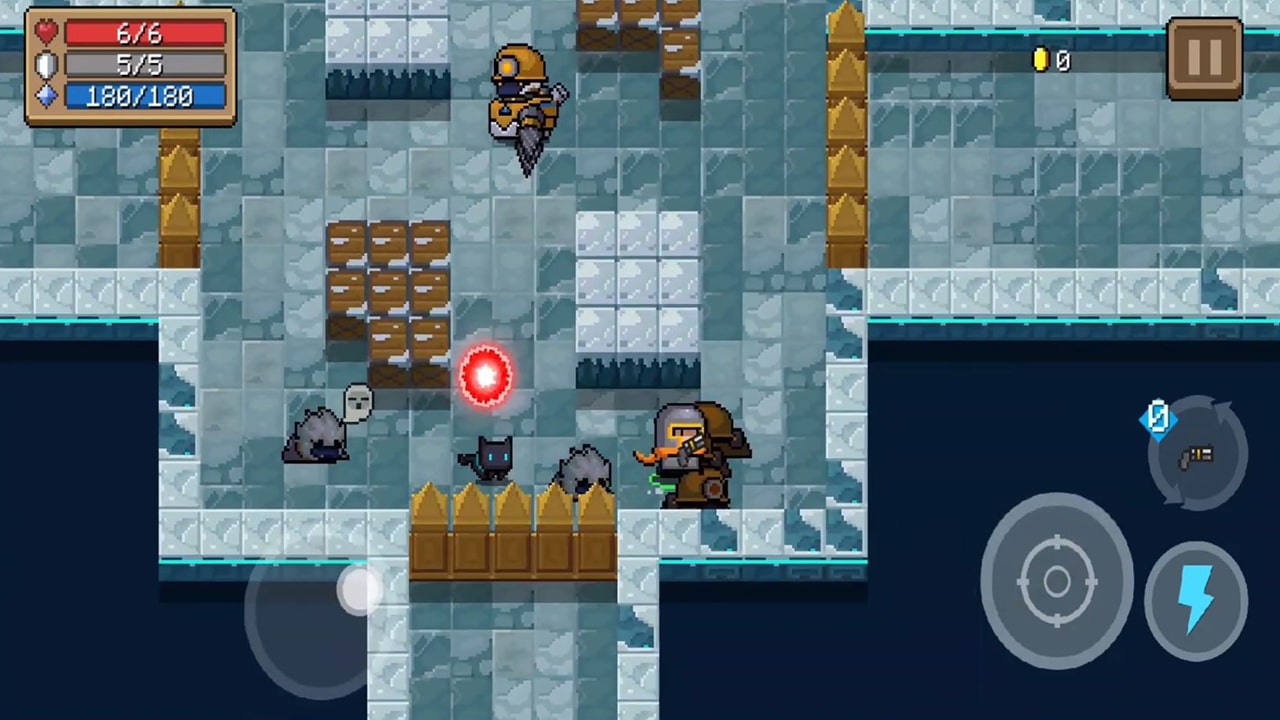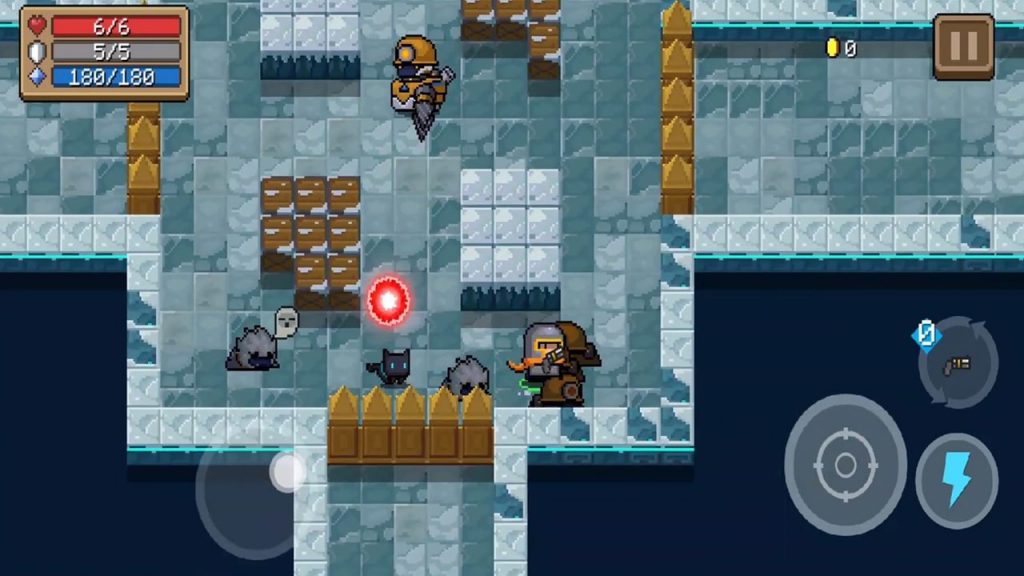 Apple Knight
The action game Apple Knight has 40 total levels. They are divided into four worlds of ten levels each. Players can battle four bosses in Apple Knight to gain stuff. To achieve their top score on the global leaderboards, players must complete countless random stages. Additionally, players can alter character skins, weapons, skills, and even pets in the game. There are two hidden places for players to locate in each level, although it's still unknown what they contain. And to keep players interested, they also include in-game Achievements and Leaderboards.
Knighthood
Phoenix Games and Midoki collaborated to create Knighthood, a turn-based role-playing game. To put an end to Lord Karnon's rampage and establish their reputation as a legendary Rage Knight, the player battles monsters and corrupted knights. You're a raging knight in this brand-new role-playing game, born to battle and rule. But to become the most feared and renowned knight in the realm, you must engage in combat with both allies and enemies. Plus, it's set in a real-time role-playing fantasy world filled with enigmatic monsters and powerful adversaries.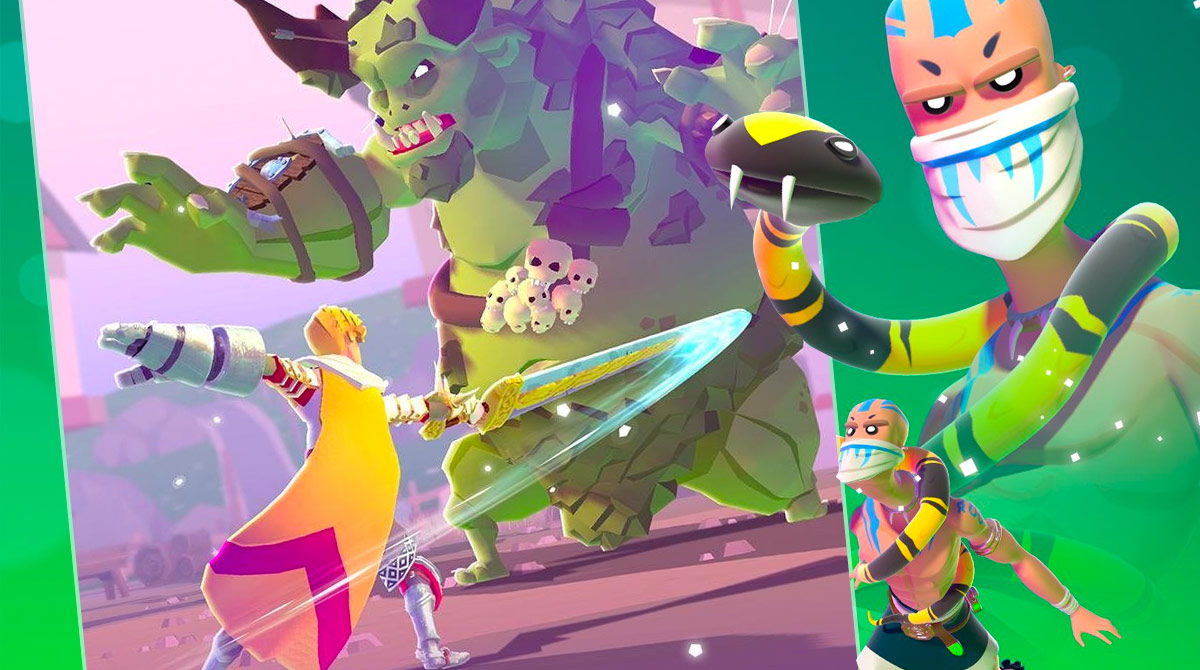 Knights of Pen & Paper 2
Knights of Pen & Paper 2 has gameplay that's identical to the original game in the franchise. During a game session modeled after Dungeons & Dragons, the player controls a party of role-playing game players in this turn-based RPG. Together with the Dungeon Master, players get to embark on a turn-based, pixel-art adventure.
It includes peril, intrigue, and some semi-appropriate cultural allusions. Additionally, this highly immersive game allows you to assemble your team of pen-and-paper role-players. You must take command of them as the Game Master leads them through their adventures.
Postknight 2
The adventure game Postknight 2 was created by Kurechii. It's the follow-up to the first title in the Postknight franchise and is the second installment. Early access began in March 2021. The item had been released formally in December 2021. The first game's events took place seven years ago.
The first game's events took place seven years ago. Returning as a fresh Postknight, the player travels the Kurestal globe to carry knight mail. At the same time, they must fend off adversaries along the path. Despite the fact that Postknight's tale is centered on a postknight, its story is divided into separate storyline lines. So it often starts and ends with the establishment and construction of their own villages.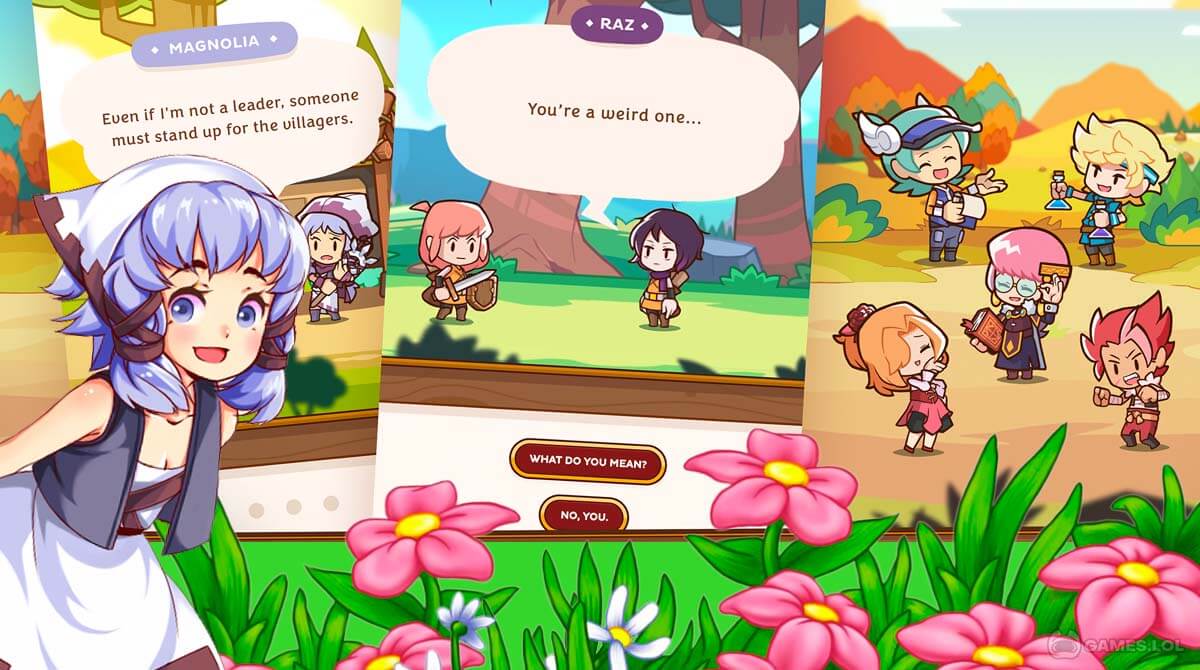 Mu Origin 2
The fabled MU kingdom is brought back to life in MU ORIGIN 2, which reinvents the quality and gameplay. At the same time, preserving the famous traditional components and plot that have been loved by gamers for more than 16 years. Experience intense cross-server and PvP combat in real time along with living bidding and a special free trade mechanism that only permits in-person commerce.
In addition, players have access to automatic equipment and experience collection for idle playtime and an innovative social system. Thus, allowing you to simply locate your pals and battle alongside them.
All of this is wrapped in innovative graphics that recreate a realistic MU world packed with superb 3D MMORPG visuals, amazing skills, stunning costumes, outstanding design, and art. The best part is you can choose from character classes like Swordsman, Mage, or Archer in MU Origin 2. Additionally, the Duel Master and Diviner are prepared there in the upcoming version. Your MU's mightiest hero is on the way. On top of that is your ability to create a unique look for your avatar by choosing from hundreds of items, accessories, and outfits.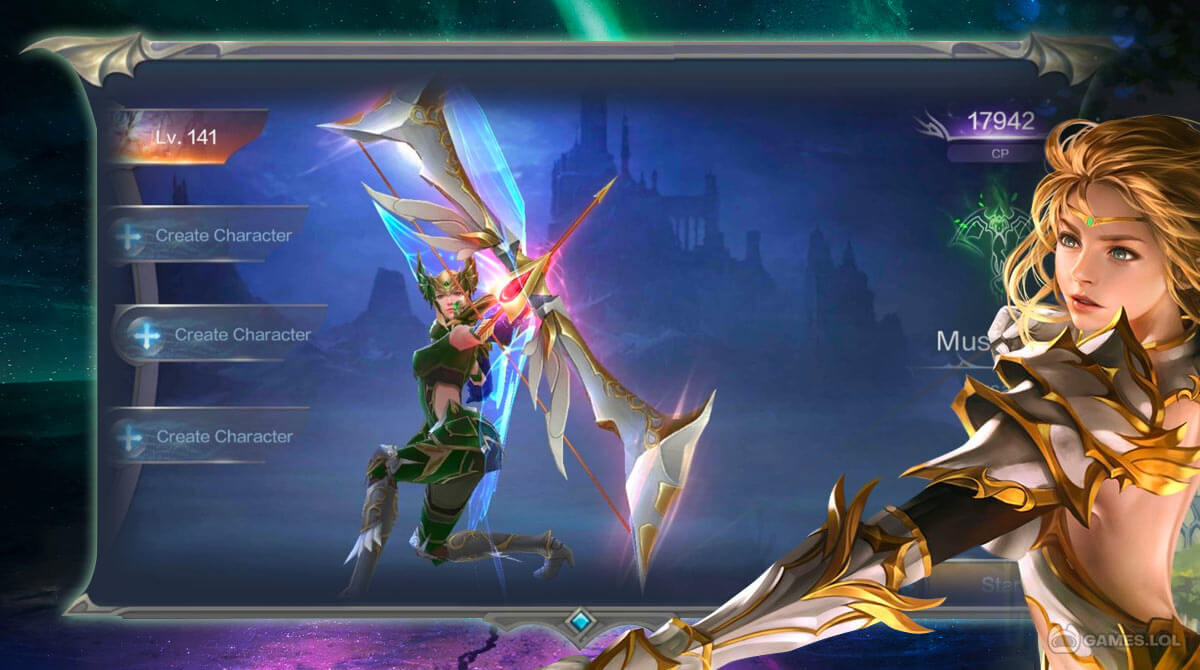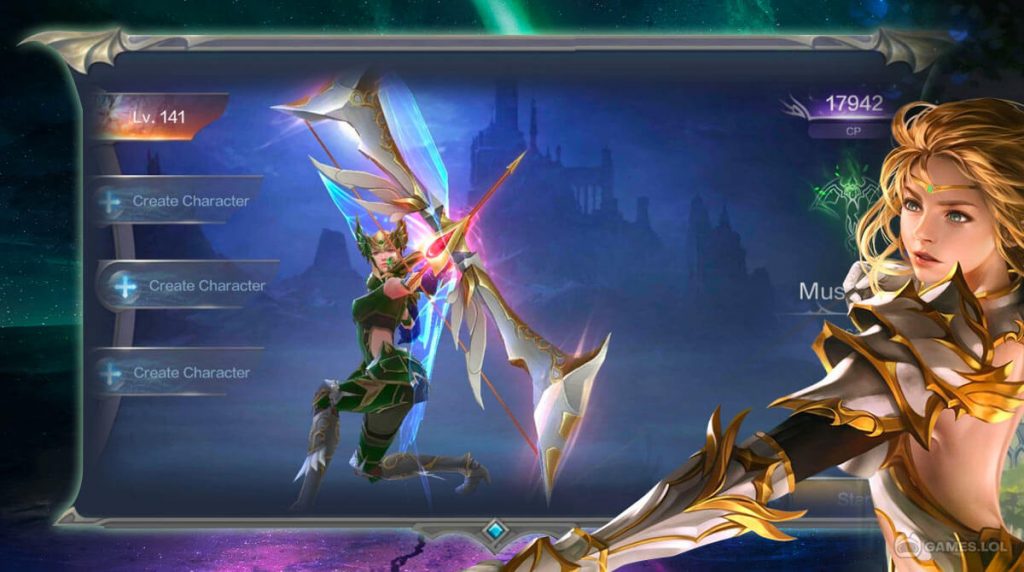 Medieval Merge
The puzzle game Medieval Merge whisks you away to a mysterious medieval world. You take on the role of a hero who employs the use of RPG-style controls to overcome a variety of challenges and defeat various adversaries. In addition, you need to create the necessary components required to get past barriers scattered along your path to advance. Roots, carts, and even adversaries can be among these barriers. For each circumstance, you'll require a certain set of instruments, such as blades, mallets, gloves, ax, and swords. A hammer will be necessary to defeat your adversaries, whilst a sickle will be required to trim vegetation.
Additionally, you'll gain money that you may use to open additional doors or increase the size of your inventory. Thus, giving you more room to assemble more advanced tools. Find similar objects in pairs, then combine them to make brand-new, more effective tools for your tasks. For instance, two hoes require four knives each to construct a hammer. To create a hammer, join the hoes next.
The game's primary goal is to aid the locals in this vibrant medieval environment in rebuilding their hamlet and eradicating the enemies that pose a danger to their tranquil existence. This game is presented from a top-down perspective. After the required tools are built, your character moves and dispatches foes on their own.
Nonstop Knight
The new clicker game Nonstop Knight adds a unique twist to the genre. You become an intrepid traveler who must negotiate perilous dungeons as you advance through the levels and gather equipment and supplies to aid you. Nonstop Knight begins with only a few simple active talents like Whirl and Leap. However, as time goes on, Runestones let you unlock more skills like Slash, Clone, and Void as well as a variation for each of them. Although you only ever have three active skills to be concerned about using, you obtain skills as your hero levels up.
Become a Knight with These Knight Games
These knight games will help you experience what it feels like to be a courageous knight. Simply click on the title of the game you want to play or download and you will be redirected to the game's main page. But for more game's list like this one, keep your eyes peeled here in Games.lol!