When you think of monsters before, you usually think of scary and hideous creatures from the stuff of nightmares. But now, monsters are considered cool. And this is thanks to the many movies, TV shows, and video games that depicted them as these scary but cool creatures. Games, in particular, play a big role in changing perceptions of people about monsters. There are many monster games out there where these monsters play a starring role instead of being the villains. Because of their popularity, it has brought about more monster games available to play.
Now, it's a problem since it has become difficult to choose which monster you should play. To help with that, this post will provide a list of the best monster games that you can play right now. The games on the list come from various categories, so you'll have plenty of good options to choose from.
Top 10 Best Monster Games to Enjoy
Below is a list of monster games from different genres you'll love;
1. Pokémon UNITE
Probably one of the best monster games you can play right now is Pokémon UNITE. Yes, Pokémon are monsters (it's short for Pocket Monsters). What's great about this game is that it's not your typical Pokémon game. Instead, it's a 5v5 MOBA game, where you use Pokémon instead of heroes or champions. You control Pokémon inside the battle arena where you try to complete objectives to help your team win the match. And since it's a MOBA game, it involves a lot of battles and killing. It's a fun monster game that you should try playing.

2. Monster Legends RPG
Another good monster game to play is Monster Legends RPG. As the name implies, it's a role-playing game where you're a monster trainer. The goal here is simple and that is to assemble a powerful team of monsters. You get to collect various monsters and then train them to make them stronger. From your collection of monsters, you select several to be part of your team and take them into battle. It's a typical RPG, but you use monsters this time to form your team and progress in the story.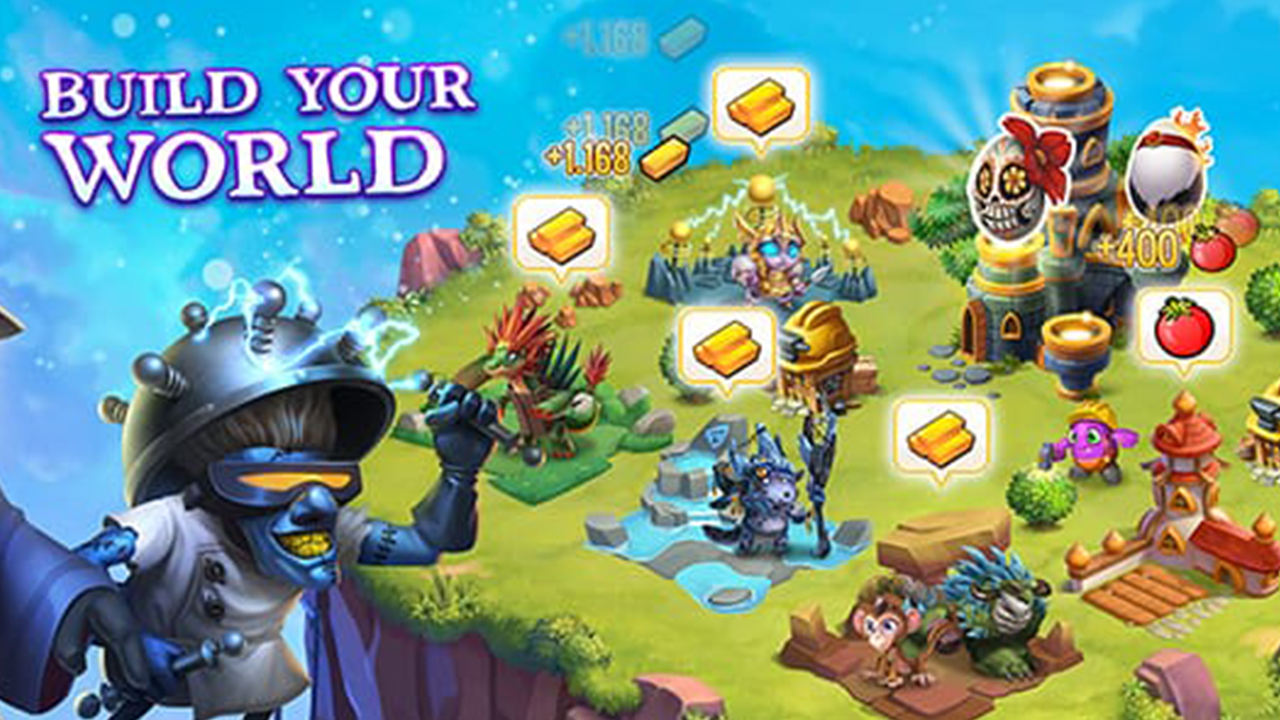 3. Nexomon
If you want another RPG about monsters but with different gameplay, then try Nexomon. It's a game that has similar gameplay to that of classic Pokémon games. You play as a monster trainer who goes on an adventure and explores various regions. Your goal is to capture all of the monsters in the game and then train them to make them stronger. The gameplay is similar in that you battle the monster first. Once they're weak enough, you use an object to trap them, so they can be part of your collection.

4. My Singing Monsters
Who says monsters can't sing? Well, try playing the casual game My Singing Monsters then and see that monsters can sing. It's the only game on this list that doesn't involve fighting or battles. However, it does involve collecting monsters, but instead of using them for battle, you make them a part of your band. That's right, in this game, you get to form a band of monsters and create beautiful music together. Each monster plays a different sound or tune. You can create wonderful music as you collect them and put them on the field.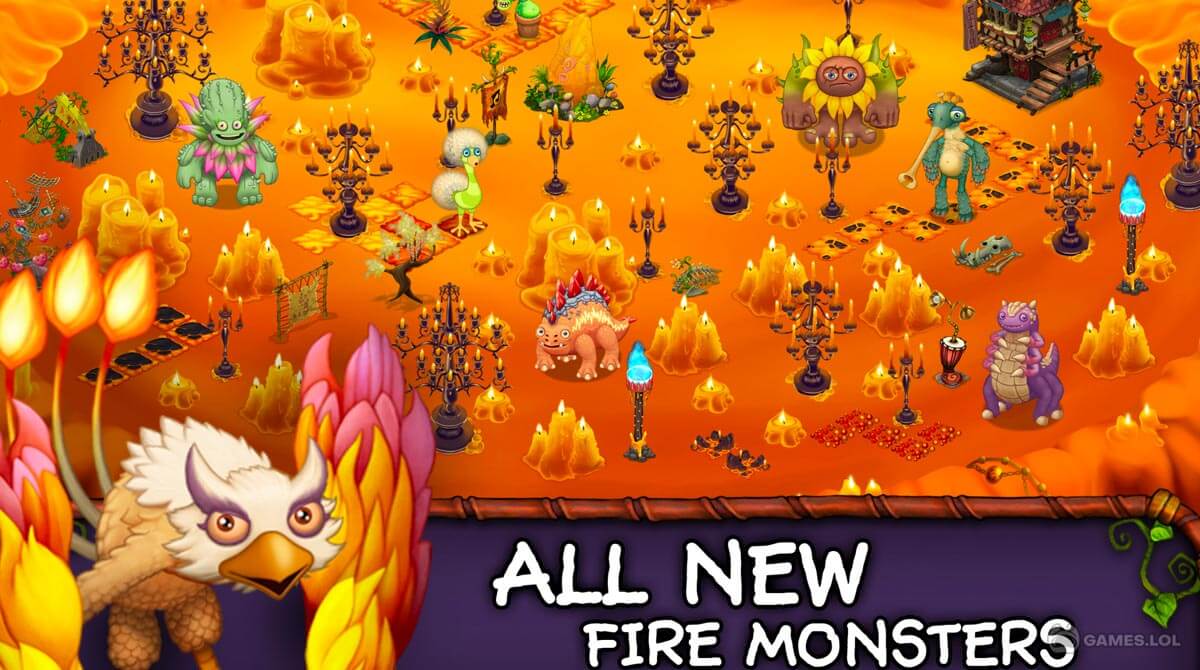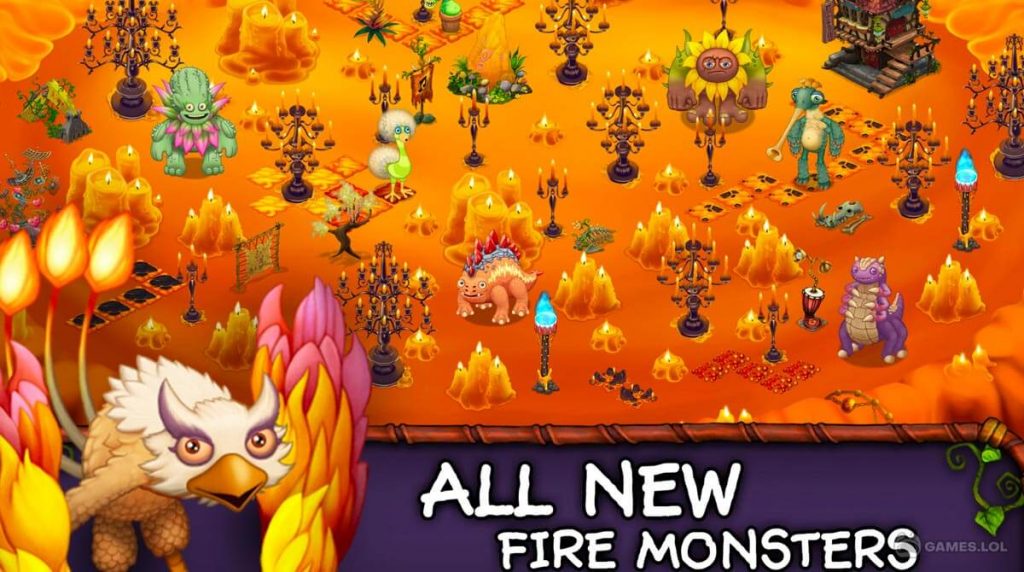 5. Digimon ReArise
A list of monster games is not complete without a Digimon game. And for this list, we have Digimon ReArise, an action-adventure RPG. It's a typical RPG that follows the franchise, where you get to collect Digimon, train them, and use them in a battle to save the world. Additionally, you can test out the strength of your Digimon and battle against other players' Digimon. But what's interesting about this game is that boosting friendship with your Digimon companion is at the core aspect of the game. It's interesting gameplay adds to the game's overall fun.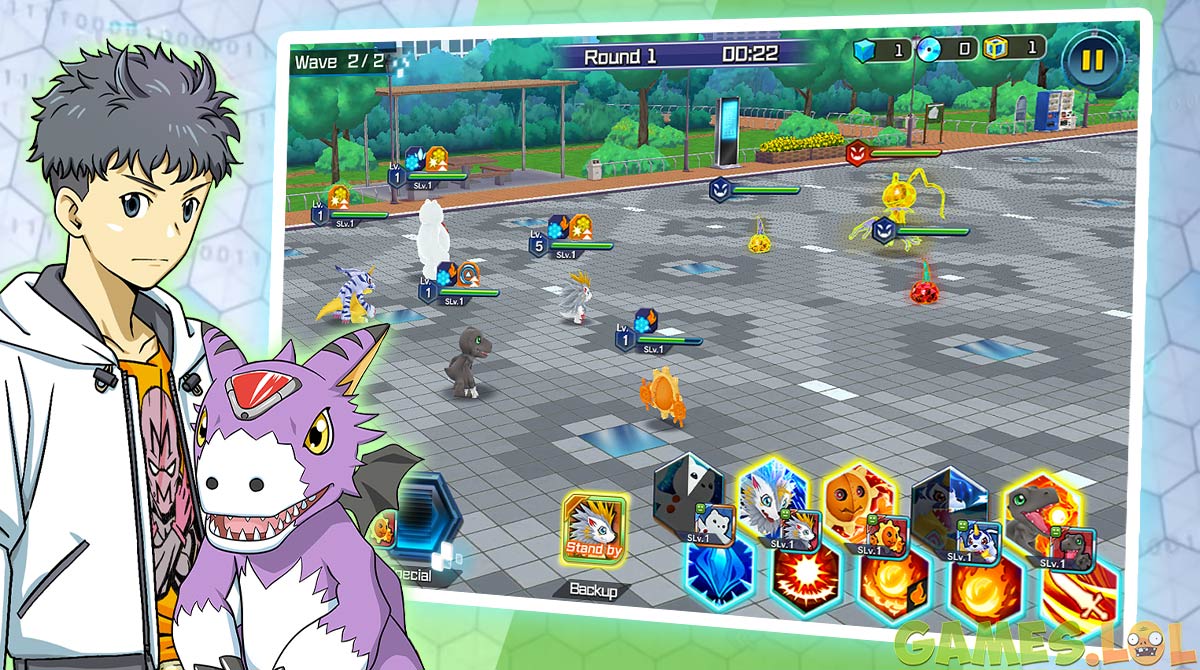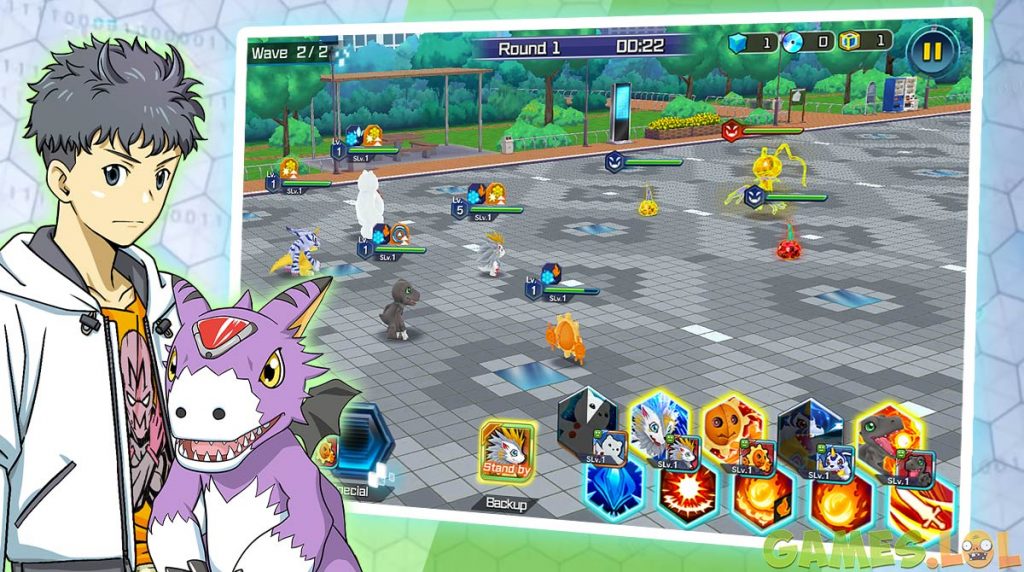 6. Godzilla Defense Force
When it comes to cool monsters, most people will likely think of Godzilla. And they're right about that since he is the epitome of what people see as a cool monster. But for Godzilla Defense Force, the popular kaiju is anything but cool. It's a strategy game where you showcase your defensive acumen. You establish a defensive strategy to keep kaiju like Godzilla and others from reaching the city and wreaking havoc. It's an exciting game that fans of Godzilla will love.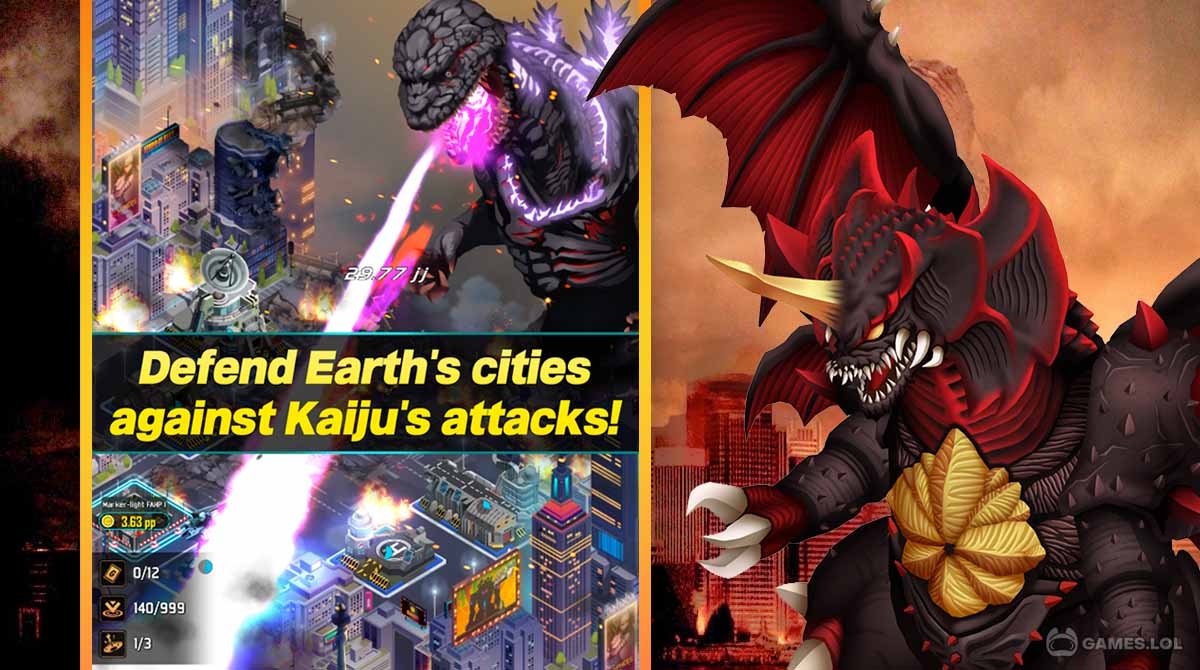 7. Summoner's Greed: Endless Idle TD Heroes
Who says humans can't be the bad guys in a monster game? Well in Summoner's Greed they are. It's a strategy tower defense game where you set up defensive strategies to protect a treasure chest. But instead of using humans for protection, they're the ones who will try to get the treasure. Your defensive towers here will be monsters who will do their best to protect their treasure. Each monster possesses unique abilities, so you need a good strategy to maximize its strengths. It's a unique but fun tower defense game that you should try playing.

8. Wild Tamer
Here's another unique RPG that you will enjoy playing. It's titled Wild Tamer, an RPG with roguelike elements in its gameplay. In this game, you play the role of a druid who aims to be the beastmaster by taming different monsters. Of course, that's easier said than done, as monsters won't just bow down when they see you. The battle sequence is roguelike, which means you need to be good at dodging and positioning. You also get to collect various monsters, as well as build a kingdom where you can showcase the monsters you have tamed.

9. Yokai Tamer
Monsters are not just limited to scary-looking animal-like creatures. They also include yokai or supernatural entities and spirits. And this is what you'll deal with when you play Yokai Tamer, an adventure RPG.
In this game, you go on quests to collect all of the yokai that are wandering all over the world. You battle different yokai and then capture them when they're weak enough. You can develop your character and make it stronger. Therefore, helping you battle against more powerful yokai that you will encounter as you progress in the game.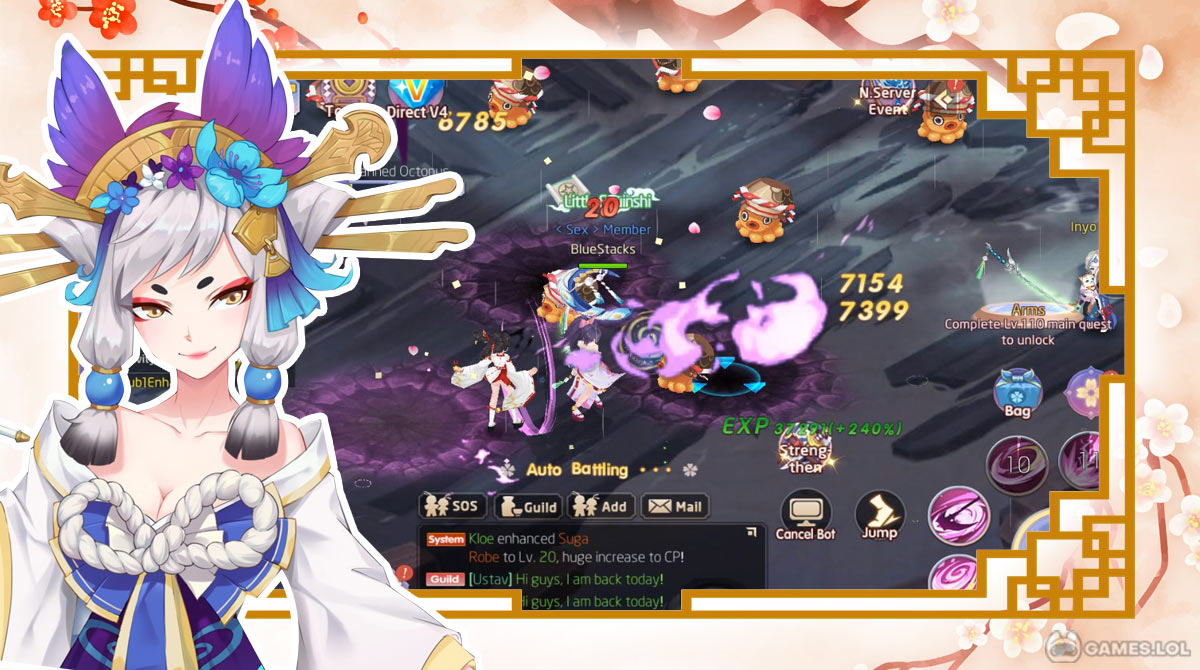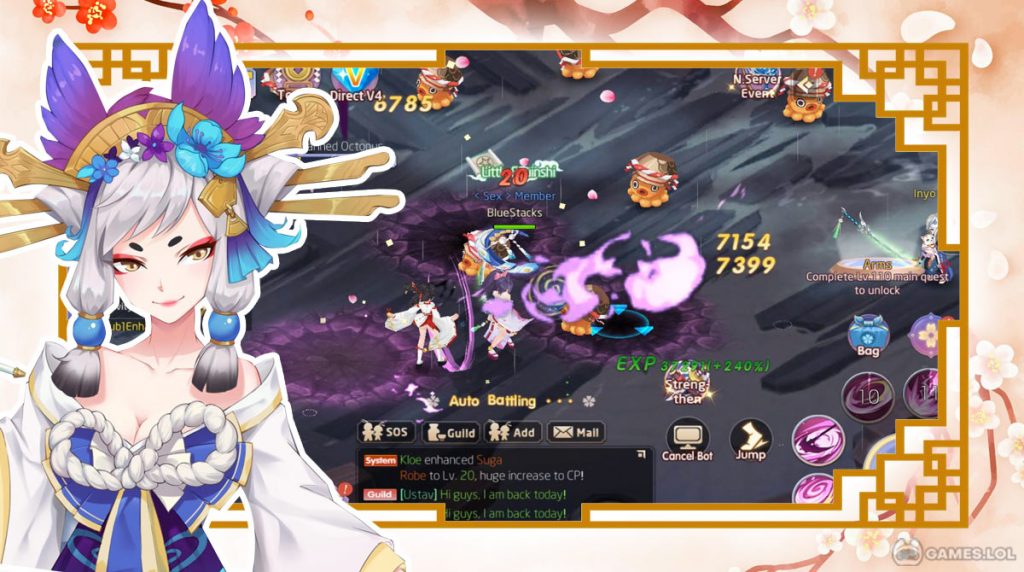 10. Haypi Monster 3
The last, but certainly not the least great monster game you can play is Haypi Monster 3. It's an adventure RPG where you go on adventures and explore the world. But as you explore various areas, you get to deal with and battle against cute monsters. But don't let their cuteness fool you, as they can be ferocious. You can try to capture them and then train them, so they can help you on your exploration and battle more powerful monsters. It's an interesting game that you should try playing.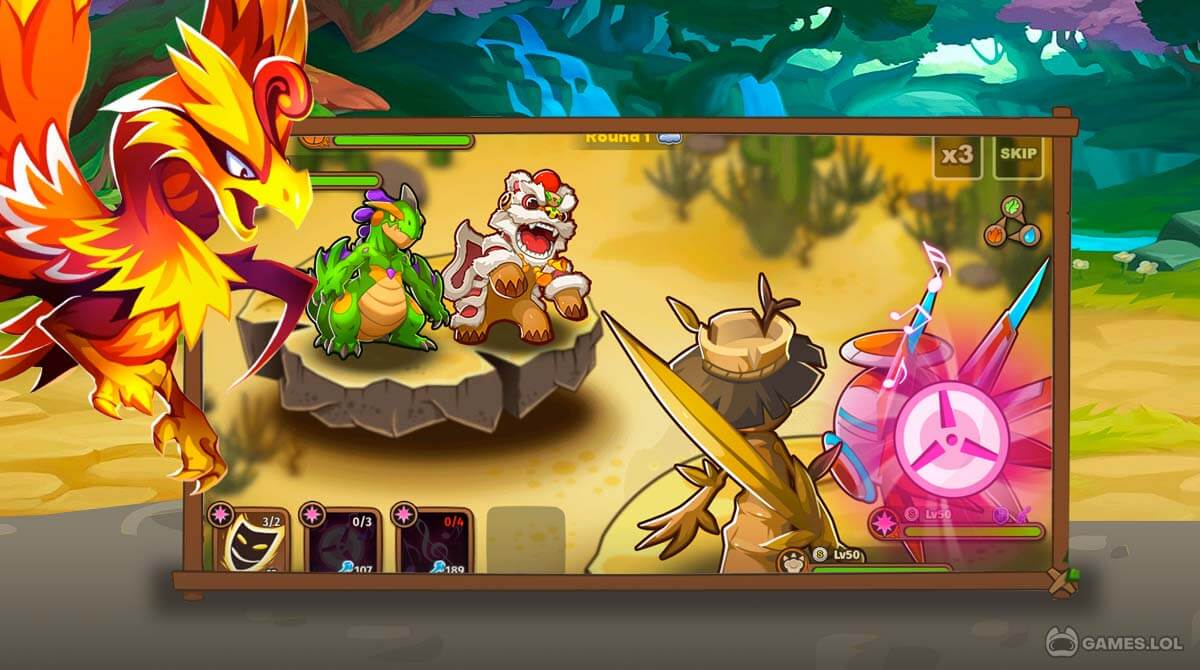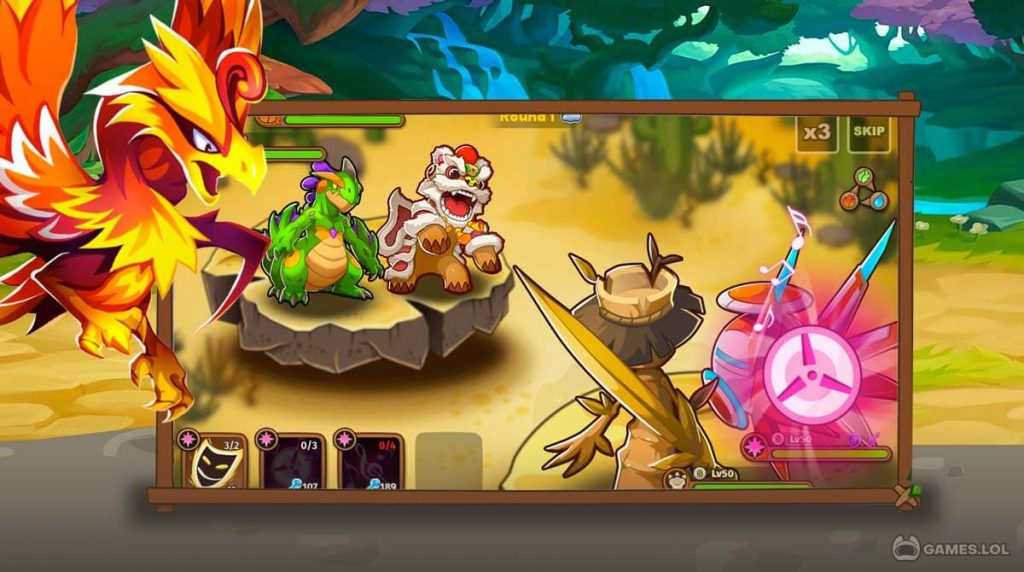 Hear the Roar of the Monsters with These Monster Games
There are many more monster games available out there that you can play. But the ones listed in this blog post are a good starting point to experience the joys and excitement of playing monster games. So experience them now by downloading them here in Games.lol. Also, stay tuned for more lists like this.