One of the most common camera views that many games provide side-scrolling. It's a game where the view of the camera is from the side, and the progress usually goes from left to right. This type of camera view is very popular in platform games.
It's easier for players to see the obstacles and find a way around them. Since many people prefer playing this way, there are a lot of different side-scroller games available to play.
This blog post will provide a list to ensure you'll only play the best ones. We will list down the most awesome and fun side-scroller game you can play now.
Fun Side-Scroller Games To Play Right Now
There are many different side-scroller games available to play. And most of them are good and fun to play. But for the most fun side-scroller available, start with the games below.
1. Super Mario Run
A list of fun and awesome side-scroller games is impossible without a Super Mario game. And one of the best ones is Super Mario Run. It provides similar gameplay to the original Super Mario game, except Mario will run automatically here. You have to control him to avoid obstacles and collect coins. What you'll enjoy here is that you don't only get to play Mario. You can unlock other characters like Peach, Toad, Luigi, Yoshi, and more. A truly fun side-scroller game for you to play.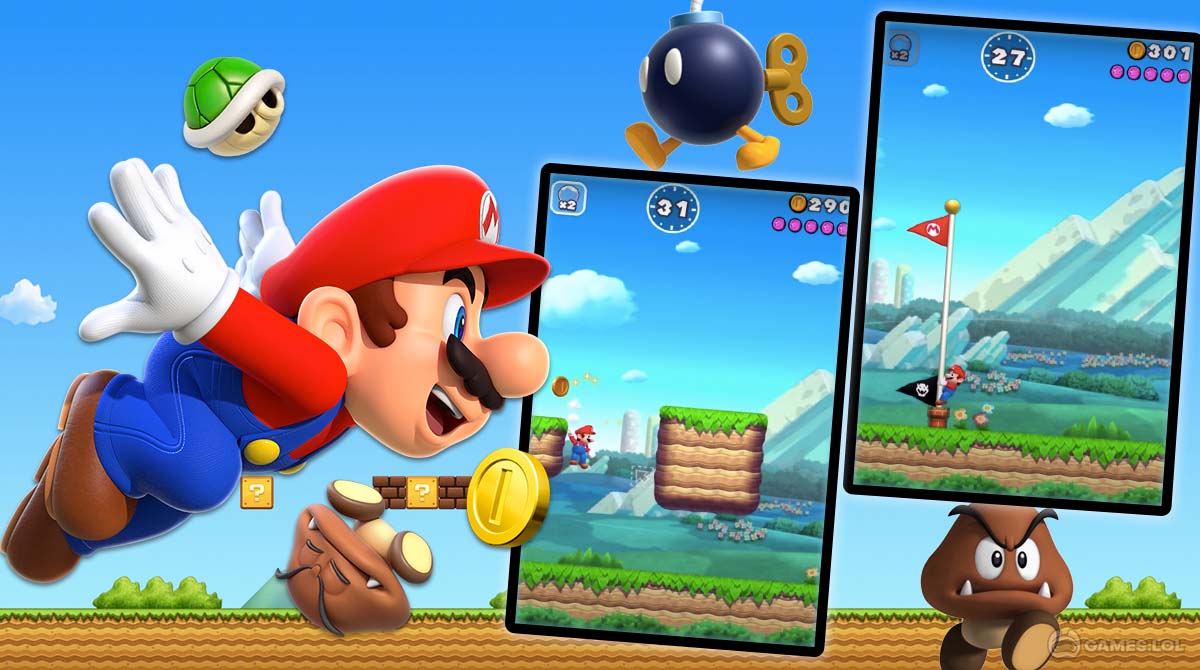 2. Geometry Dash World
Another good side-scroller game to play is Geometry Dash World. It's a platform obstacle game where your objective is to reach the end of the level and move to the next one. It's a simple game that is very challenging to play. Your cube will move forward automatically, and you must avoid the geometry-shaped obstacles along the way. The movement is fast, so you need to react quickly. The upbeat music playing in the background is interesting in this game.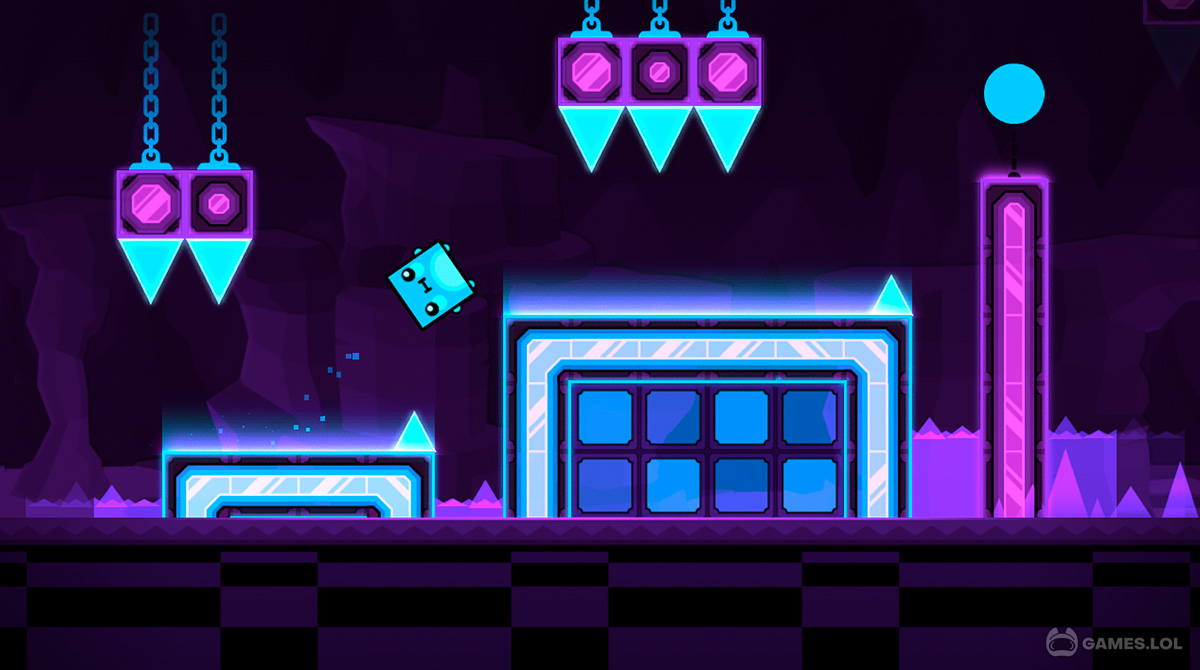 3. Alto's Odyssey
If you prefer a side-scroller game with a good background, try Alto's Odyssey. It's an endless sandboard game where you try to travel as far as you can on the majestic desert using your sandboard. You'll be encountering different obstacles along the way that you must avoid to continue your run. The beauty of this game lies in the background. You'll be treated to an amazing view as Alto traverse the vastness of the desert. This makes the gaming experience that much more entertaining and exciting.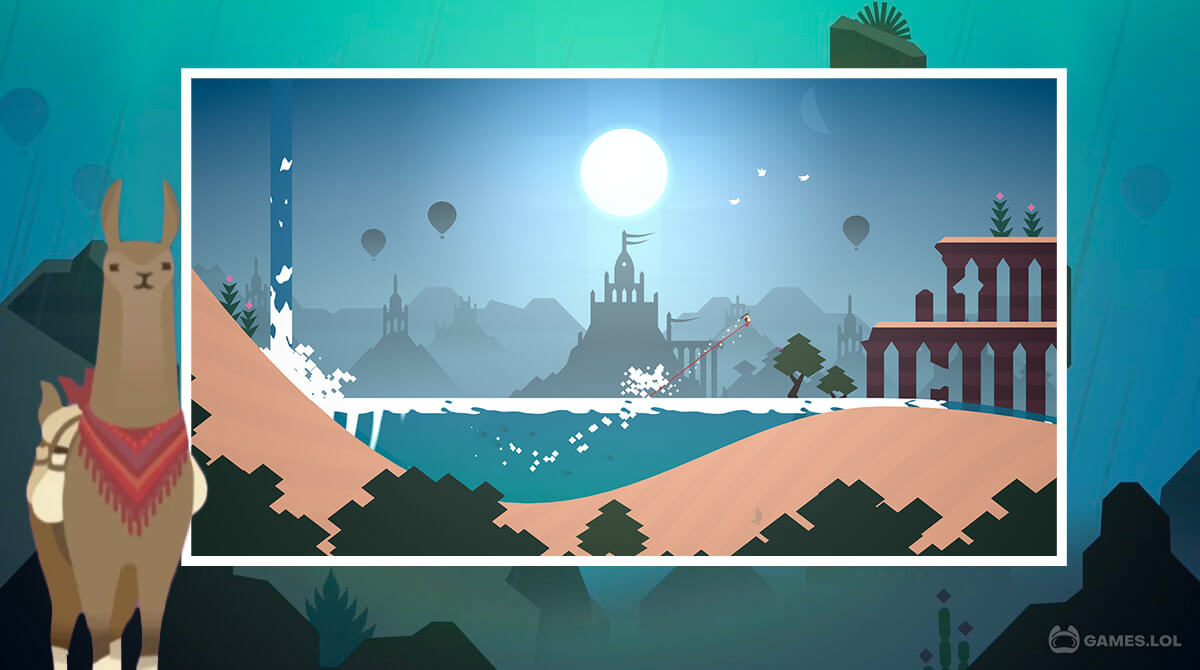 4. Mega Man X Dive
Another side-scroller game that should always be part of good side-scroller games is Mega Man. And for this list, we'll add Mega Man X Dive. It's not a running game like the other games before this. But it's still a game that's challenging to play. You will deal with different kinds of obstacles, as well as enemies. The game features many different characters from the Mega Man franchise for you to use. Each character possesses unique skills and abilities that can help clear the levels.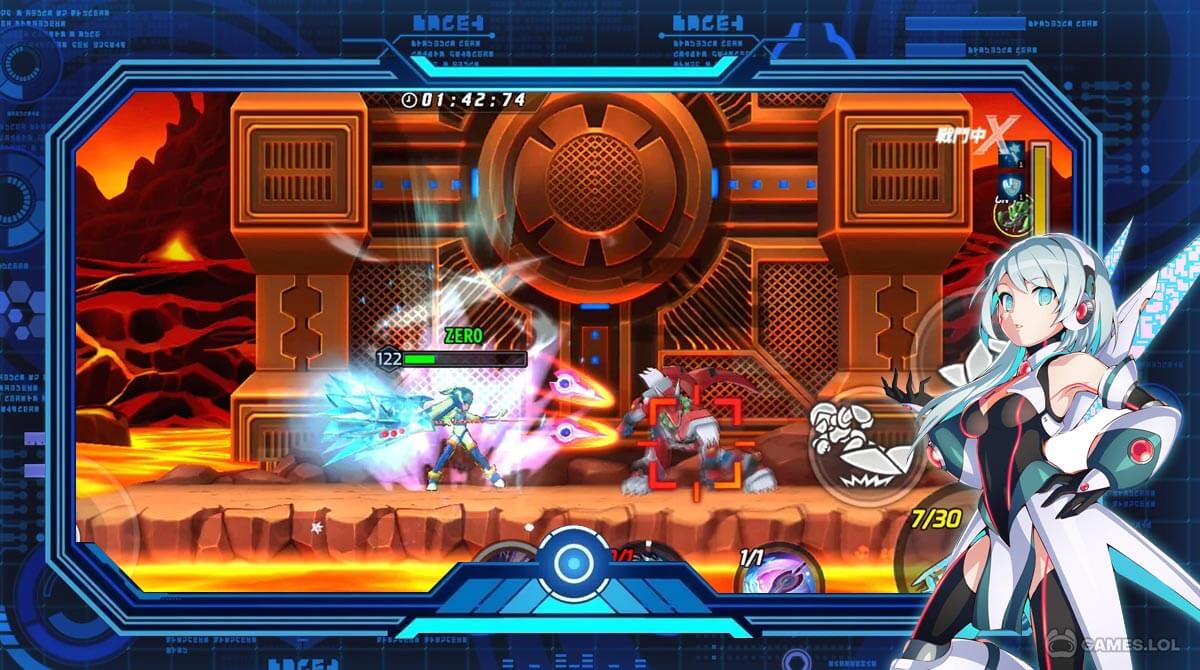 5. Comix Zone
Here's a unique side-scroller game for you to play. It's titled Comix Zone, a game where you play as a comic artist who got sucked into the comic you're drawing. What you'll like about this game is that you'll pass through different comic book panels. It's like playing a comic book story that was brought to life. It's a fun game where you deal with the things the artist drew for the comic story. An interesting game that you'll have fun with.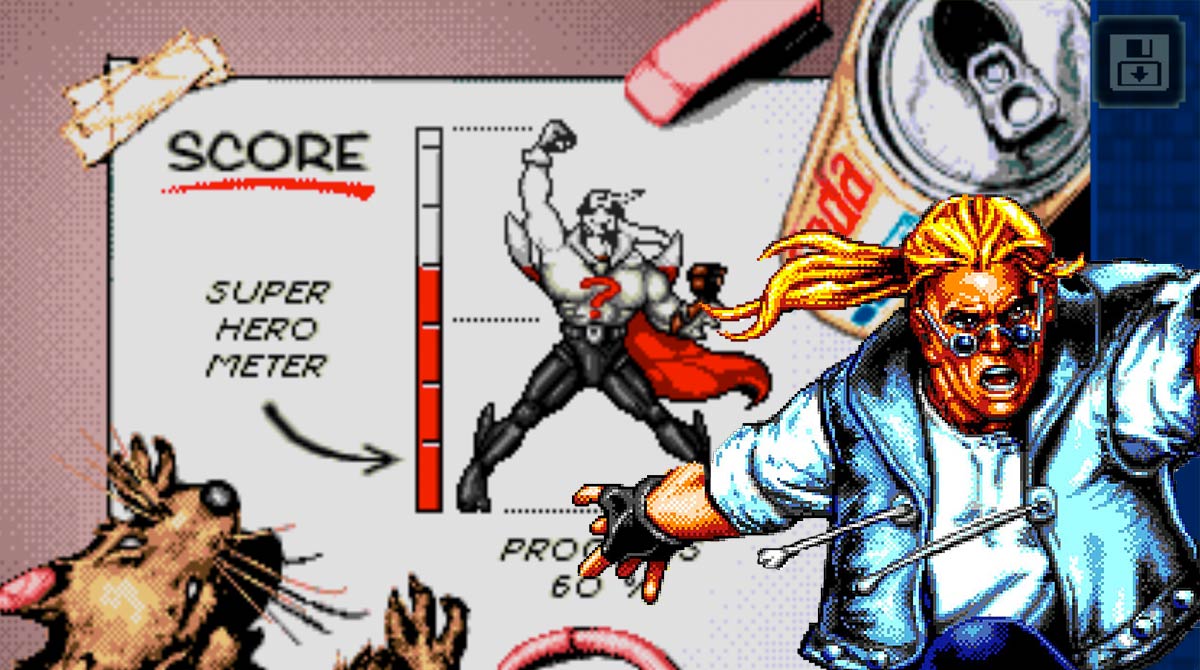 6. Contra Returns
Contra is one of the best classic side-scroller platformers that you can play. But if you don't want to play a classic game, Contra Returns is a great alternative. It's still Contra, but with more modern gameplay and graphics. It features similar gameplay where you control a character and try to get to the end while taking out a bunch of enemies using your guns. You can upgrade them based on the power-ups you collect along the way.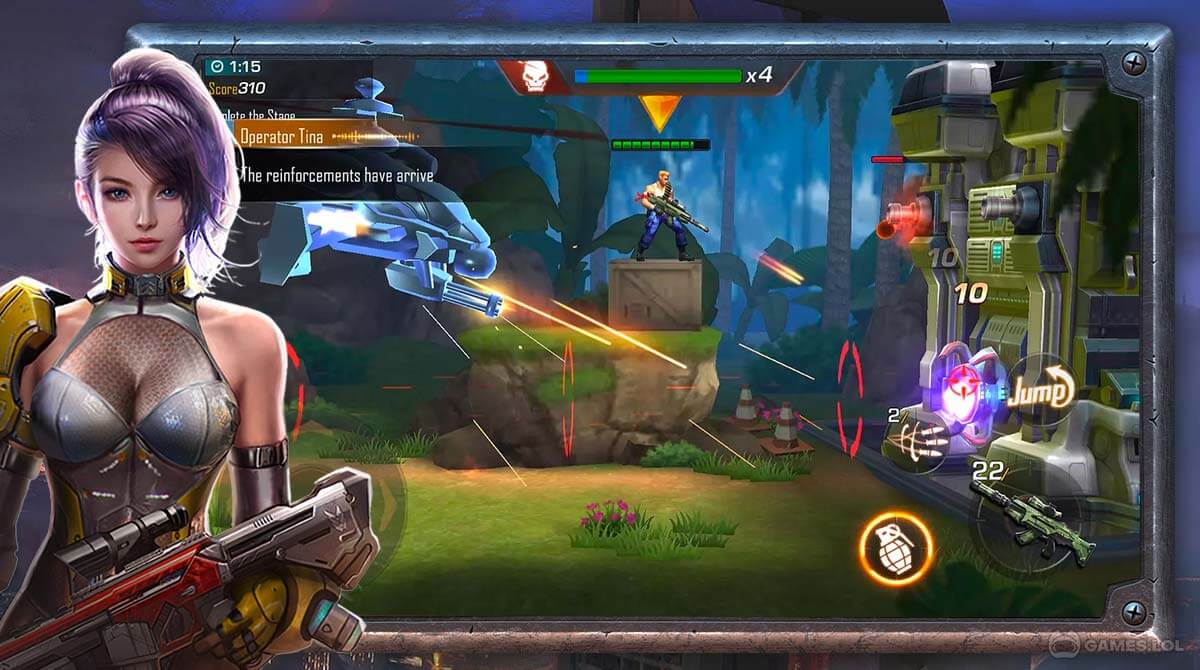 7. Apple Knight
Apple Knight is a good game to play if you are a fan of games with more classic graphics and gameplay. This side-scroller features pixelated graphics, which you usually see in classic arcade games.
But the classic graphics doesn't make this game less fun to play. You'd enjoy the action and adventure this game brings. You control a knight and weave through various obstacles and enemies using your trusted sword and skills to deal with them. An action-packed game you'll surely enjoy.

8. Grimvalor
A darker side-scroller that you can play is Grimvalor. It's a dark fantasy hack-and-slash adventure game where you venture into different places and battle various monsters along the way.
You use your myriad skills while dodging enemy attacks and moving forward in your journey. You play as a lone warrior seeking the truth about what happened to the Kingdom of Vallaris. But your journey won't be easy, and you'll need to become strong to deal with enemies, especially in the latter levels.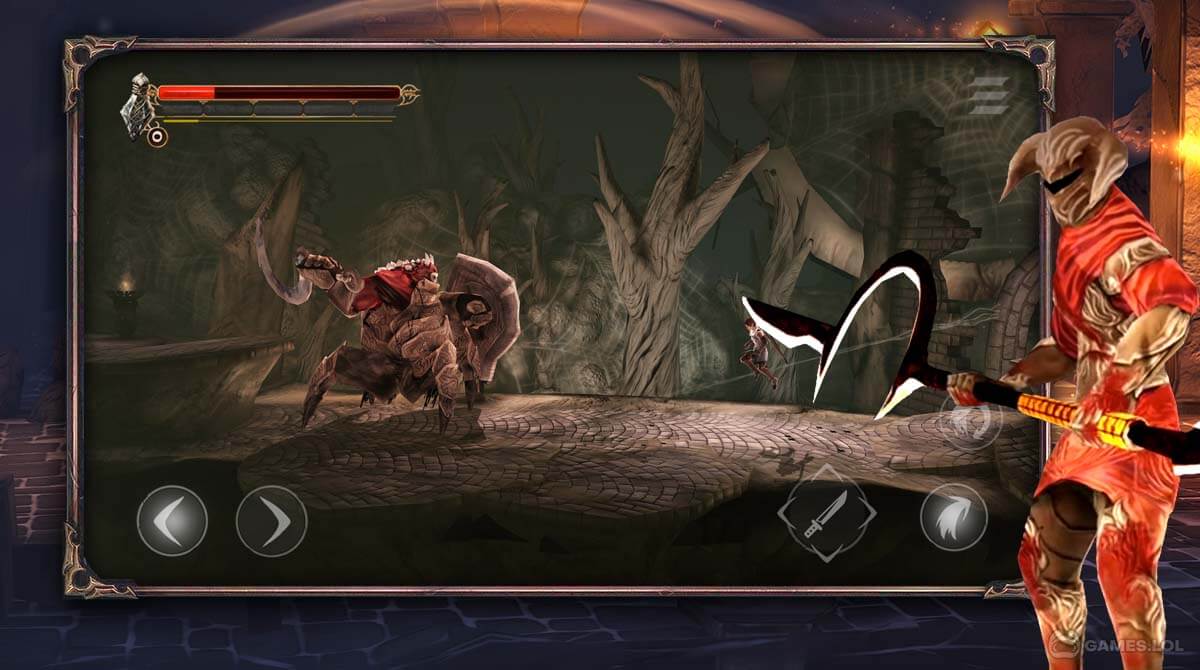 9. Blackmoor 2
Another dark fantasy game for you to play is Blackmoor 2. But unlike Grimvalor, this game looks more casual than dark because of its graphics. But this doesn't mean it won't be a fun side-scroller game.
You play as a hero who goes on a quest to prevent the resurrection of the Dark Lord. But it won't be an easy journey, considering the many villains you'll encounter along the way. What you'll love about this game is that it also features a PVP game mode where you test your hero in a fight against other players. See who has the strongest hero in the game.

10. My Friend Pedro Ripe for Revenge
Who says revenge is bad? Say that to Pedro, who's out for one after his wife and son were kidnapped in My Friend Pedro Ripe for Revenge. And you will help him get his revenge. It's a game where you'll control Pedro and shoot down enemies on his path.
What you'll enjoy here is that you'll help Pedro make use of angles and other items to hit enemies that are hiding in different rooms or floors. It's like a puzzle game where you try to solve the problem in front of you so that you can shoot down enemies in harder-to-reach places.

Final Thoughts
Side-scroller games are always fun to play, especially since most of them are action-packed platformer games. And there are many of them available, but the games provided on this list are a good place to start playing the awesome and fun side-scroller games.