Are you thinking of having fun in the hospital operating room? Do you like those niche games where you play as a doctor to tend to patients? Well, fortunately, there are games for that. If you like hospital games – both medical and "others" – then consider downloading these cool titles on your PC. The best part about these games is that they're free-to-play.
Get Operating in Amateur Surgeon 4
Amateur Surgeon 4 is the latest game in the Adult Swim series that has created a rave in the community. It is arguably the best and funniest operating game in the market. You play as a quack doctor turned somewhat legitimate and licensed medical professional as you perform unorthodox surgeries.
The game can be quite bloody disgusting at times but that is part of Amateur Surgeon 4's charm. Furthermore, it adds up all the wackiness from the previous installments and kicked it up a notch. We highly recommend it to anyone who enjoys whacky thrills.
Keep It Professional in Hospital Inc
If you are into the classic-themed Hospital games, there is a free-to-play version that mimics its best fundamentals: Hospital Inc. While it may not be technically an extensive operating game, you do get the free reign to manage your own hospital. Take charge of its personnel, facilities, and the overall well-being of the patients. Every chapter is a different medical institution. And, every hospital equals different levels inside.
While it may be a hospital simulator, it is not as complex as Two-Point Hospital. It's a top casual pick for those who love the theme of hospitals, and a diagnosis of excessive hair growth.
Live The Story Of Operate Now: Hospital
Okay, so imagine if Grey's Anatomy became a point-and-click drama game with some light aspects on operation. Well, you get Operate Now: Hospital. It may not drive you into a deeper world of being a surgeon, but the story is nice. Also, your choices matter in the game which will ultimately affect the outcome of the ending. Besides the cheesy story, you can also build the hospital of your dreams and customize the looks of every room.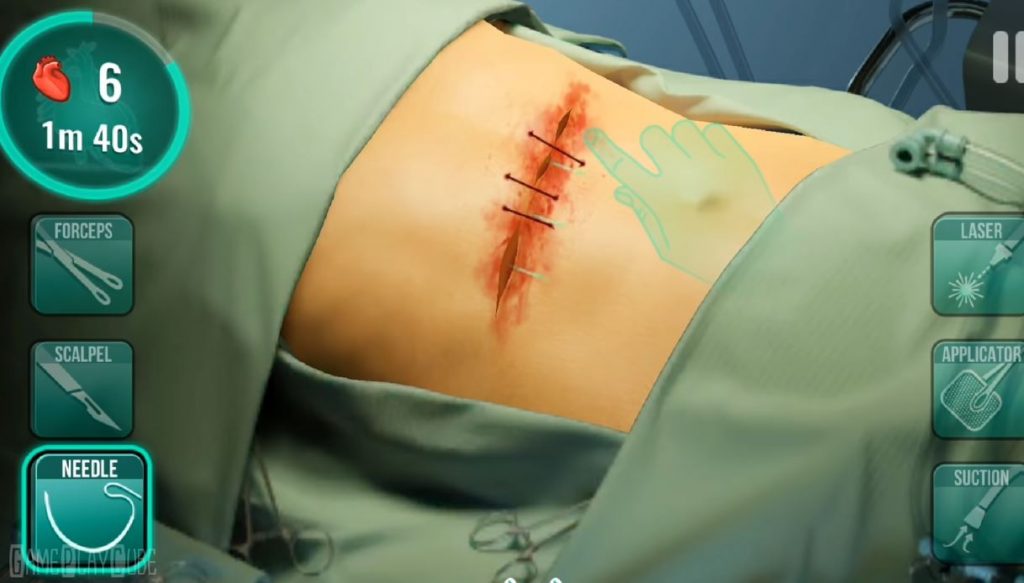 It's a great light hospital game that focuses more on an original narrative with some awesome customization features. If it did have its own operating mode, it would be a better game.
Enjoy My Pretend Hospital – Kids Hospital Town Life
This game is exclusively for kids. It's a very light game that opens up the idea of how a hospital works. It's a cool game for children who aspire to become doctors when they grow up. Staff Lounge, Lobby, Radiology, GP's Office, you can explore all these without feeling the heat of any challenge. Think of this as a virtual field trip inside a cartoonish hospital.
Meet and greet the personnel who work at the hospital including doctors, nurses, maintenance crew, janitors, and caterers. There are no objectives in this game, so feel free to roam around however you like.
Shape The World In Bio Inc
Bio Inc is a two-way game where you shape the being of a medical practitioner. You can either play as a paragon doctor who will live up his duty or a vile doctor who would use his patients for his evil experiments. The only narrative in this game is you choosing either the good or the bad side. Either way, the plague is your enemy, and time is running short on your patients. The fate of your patients and the world is in your medical hands.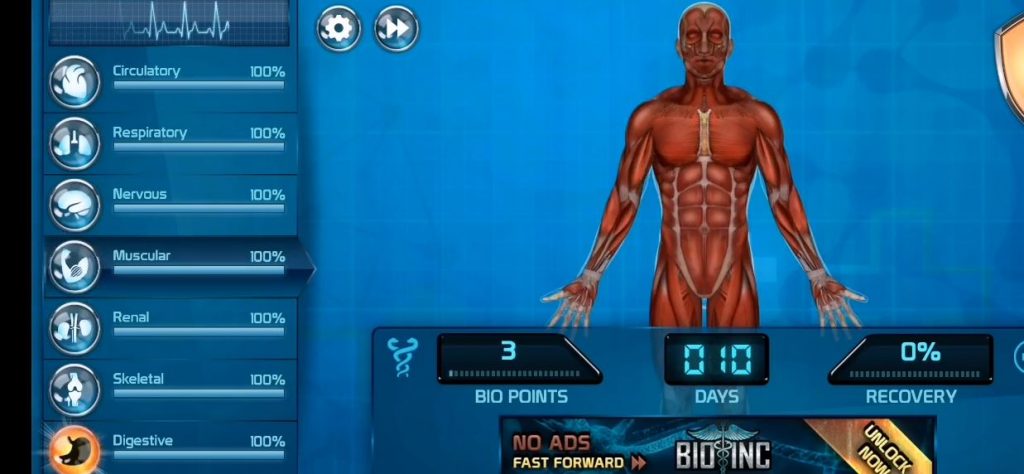 Treat Furry Pals in Doctor Pets
This cool game is made for kids aspiring to become veterinarians. Doctor Pets is just like any operation game except with cute animals including dogs, cats, monkeys, and birds. You have to treat them with utmost care; check their temperatures, any wounds, and internal symptoms. Once you have diagnosed them, bring them to the operating room and perform all kinds of surgeries on your patients. It's a fun and safe app where kids get to explore a certain medical profession. They can also learn a thing or two about veterinary.
Arknights: A Doctor In a Different World
Okay so the Arknights game is neither a hospital game nor an operating game but it is a Doctor game. Well, that's because your alias in this post-apocalyptic adventure game is Doctor (or "Doktah"). You lead a group of powerful operators in a fight against the Reunion rebels. It's basically an anime Tower Defense game that has an awesome storyline and character art.
So, that's about it for the awesome list of the best free-to-play hospital and doctor games. You can download them all using our Games.lol client. Get access to full-screen PC gameplay and launch them all from one single virtual app! Enjoy the ultimate PC gaming experience here!