Clash Royale is a fun and exciting multiplayer strategy game that you can play for free. It's a card game where you will assemble a deck of heroes and then use them in a battle against another player. The goal is to destroy the opposing base and you'll use your cards to do it. You'll have unit cards, spell cards, and more to use in the game. It's an exciting and competitive game that people love to play.
What's great about this is that there are also other games similar to Clash Royale that you can play out there. They might not be the exact game, but they provide close enough gameplay. They can be a good alternative in case you want to try something new. In this blog post, we'll look at the best games like Clash Royale that you can play right now.
1. Hearthstone
Probably one of the best games like Clash Royale you can play is Hearthstone. Published by Blizzard, it's a card game that features some of the gameplay that Clash Royale offers. The most prominent one is the use of energy to be able to bring down or use a card. The goal in this game is to deplete the opponent's health and the one who does first wins the battle. What people love about this game is the competitiveness and gameplay it provides. It's a game that's probably up close with Clash Royale as one of the best card games.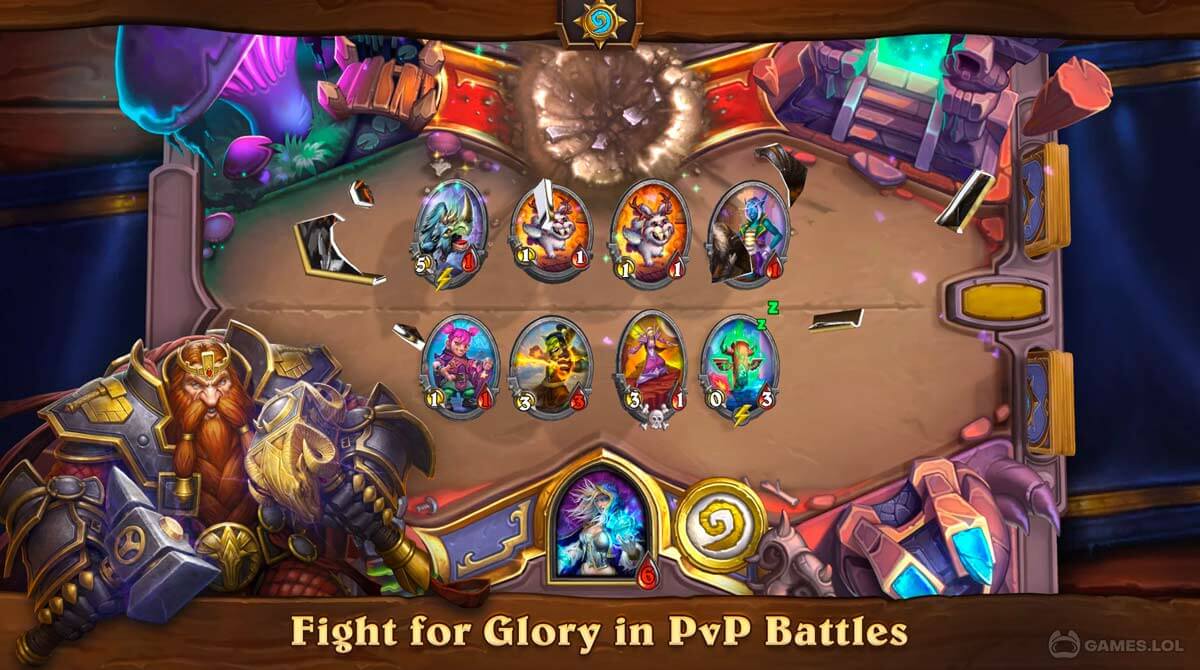 2. Clash Mini
Another fun game like Clash Royale you can play is Clash Mini. It's a game that's also developed by Supercell and focuses more on the battle aspect of Clash Royale. You will have units called minis and you will place them on a mini-board to battle against opponents. Your most important mini is the hero mini and several other unique heroes to choose from. You will place minis on the board and then watch them battle automatically against your opponent's mini. You win once you destroy all opponent's minis.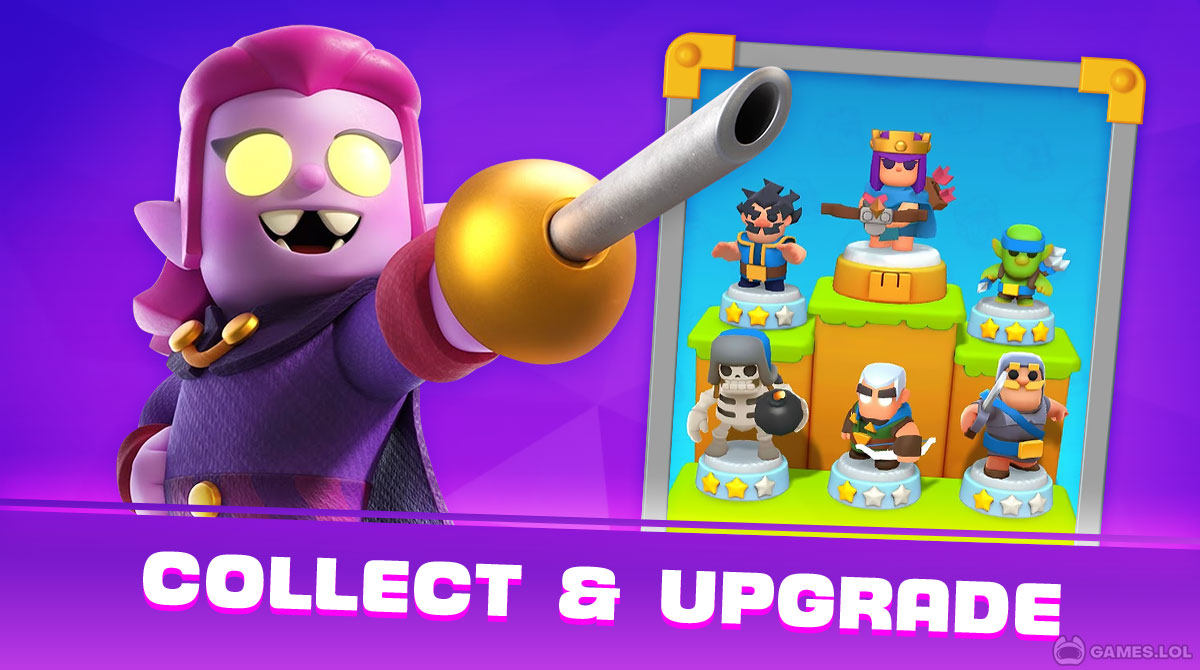 3. The Battle Cats
A simplified but still fun strategy game you can play is The Battle Cats. Like Clash Royale, the goal of the game is for you to destroy the enemy's base. You will put out units on the battlefield and they'll automatically march toward the opponent's base and battle enemy units for you. This game is a side-scroller, though, and features simpler graphics. But this doesn't mean it's less fun to play. It's an exciting game and you will surely enjoy playing especially when you see different types of cats battle.

4. Animation Throwdown: Your Favorite Card Game
Here's a card game that you will also love playing. It's titled Animation Throwdown, and it's a card game that uses the best cartoon characters from Fox's cartoon shows. This includes shows like Family Guy, King of the Hill, Futurama, and many more. You will assemble a deck of character and item cards from these shows and then battle with other players.
The goal is to deplete the opposing player's health using the cards you have. What's interesting is you can combine character cards with certain items to create a more powerful character card. A fun game you'll surely love.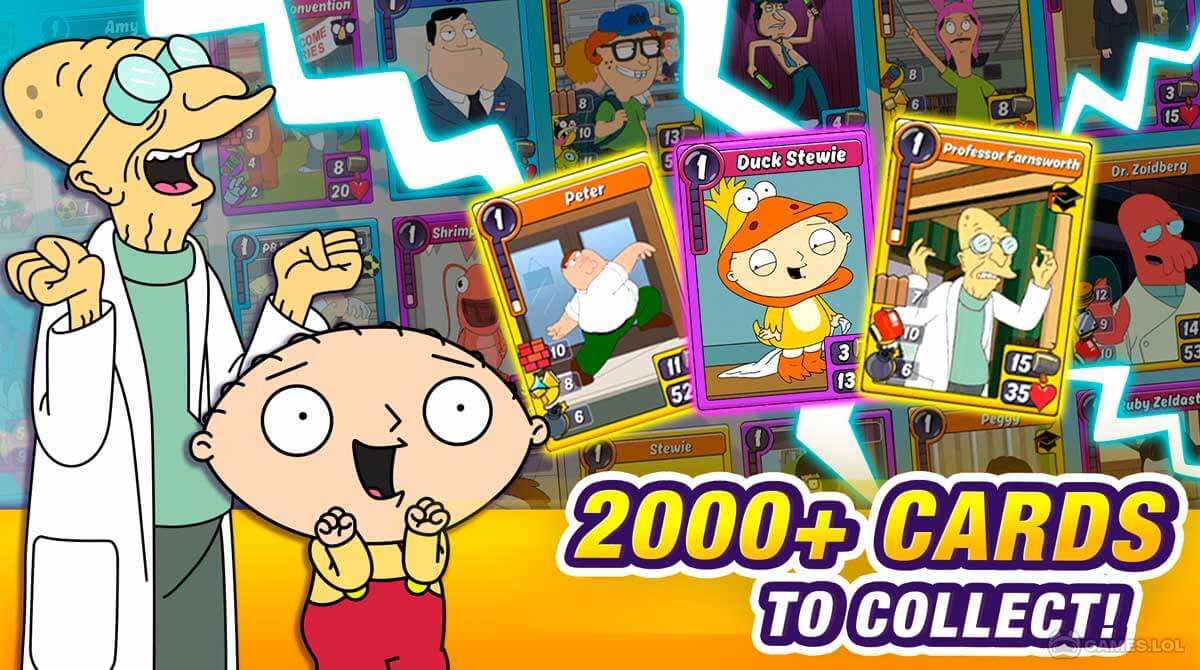 5. Card Wars Kingdom
This is another card game that features character and item cards from a popular cartoon show. It's titled Card Wars Kingdom and it's a game that's based on the Card Wars episode of season 4 of Adventure Time. If you're a fan of the show and have seen the episode, you'd be happy that Cartoon Network listened and turned the featured card game into an actual card game. And if you haven't, don't worry since you can easily learn it. Especially if you're not new to card battle games.

6. Tower Conquest
Tower Conquest is another simplified strategy game that you will love playing. It features side-scrolling gameplay where your goal is to destroy the enemy base. You will have different types of units that you can place on the battlefield and they'll automatically go for the enemy base to attack.
The game features unique and strong units to use. There are alien units, monster units, samurais, and many more. You need to assemble a strong team and then place them on the field. You use energy to place units on the field. Winning depends on your strategy and how strong your units are.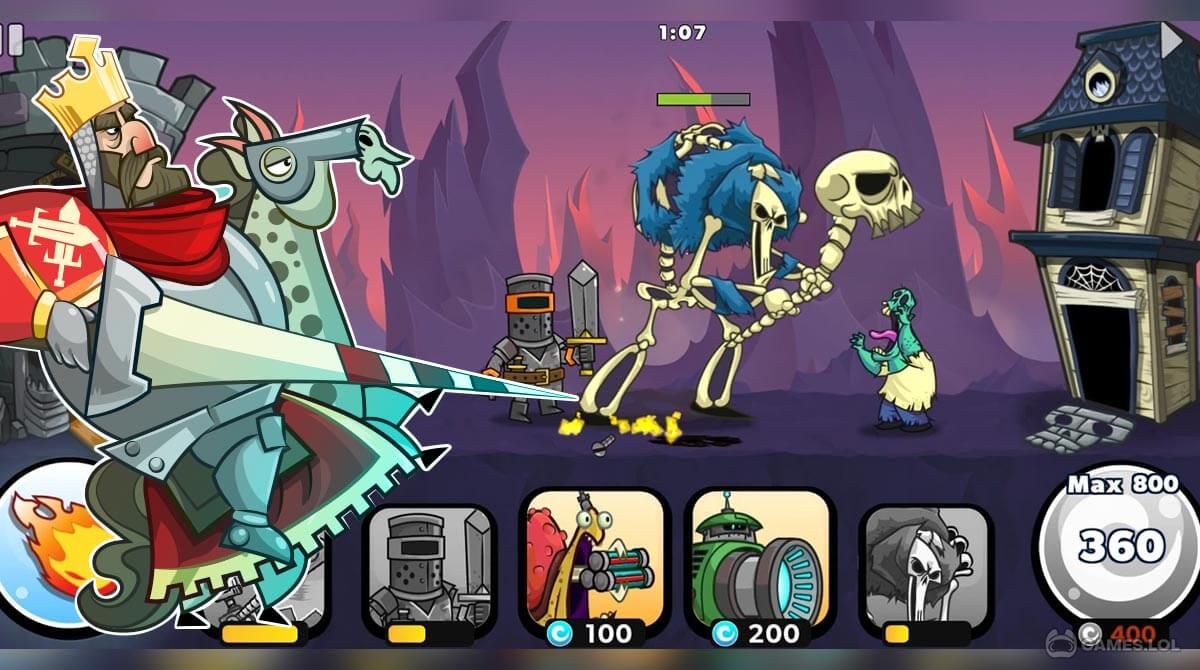 7. Battlecruisers
This game is a bit different since its only similarity is it's a real-time multiplayer strategy game like Clash Royale. It's titled Battlecruisers and it's a naval strategy game. You get to compete in naval warfare against other players in real-time. What's interesting is that it's a 1v1 battle. Each player will command a naval ship and then see who can sink the other one the fastest. You will have different types of naval warships to develop and use. Winning in the game will depend on how you develop your ship and how you use its weapons during battle.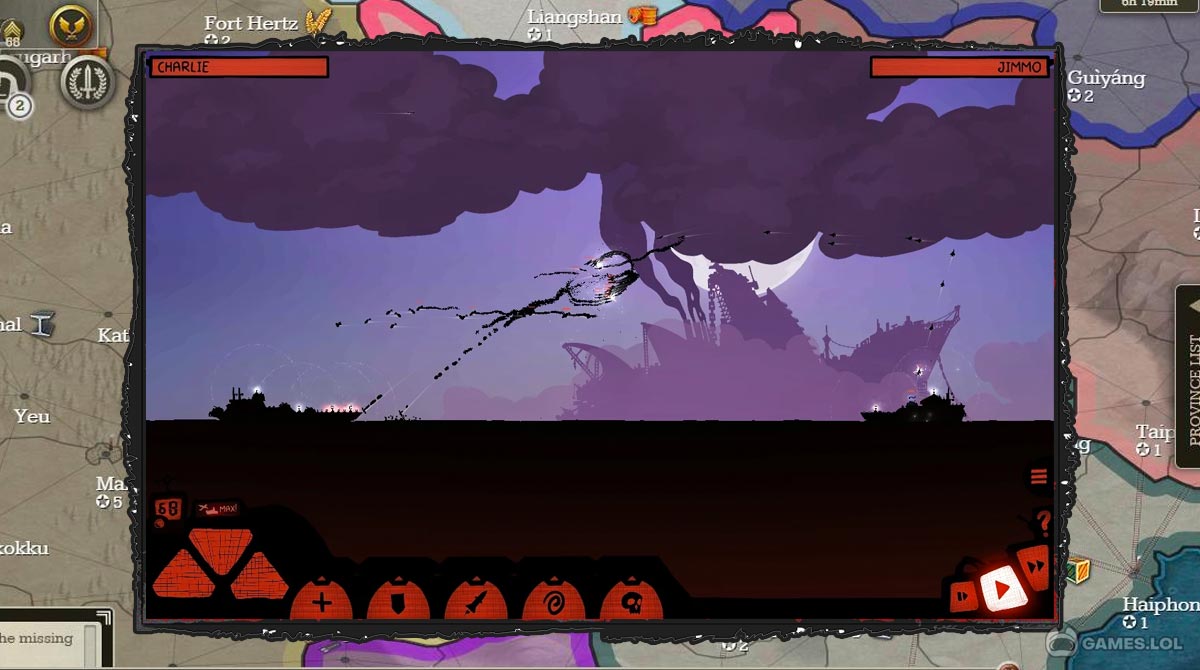 8. Deck Heroes: Legacy
If you also enjoy collecting all cards, then Deck Heroes: Legacy is the game you play. It's similar to Clash Royale in that it features card dueling gameplay. You assemble a deck and battle to deplete your opponent's health. What you'll enjoy here is that you will also do a bit of card collection. The game features many different and unique cards to collect and the cards are based on mythical creatures and magic. This means they're cool-looking cards that make it more fun to try and collect.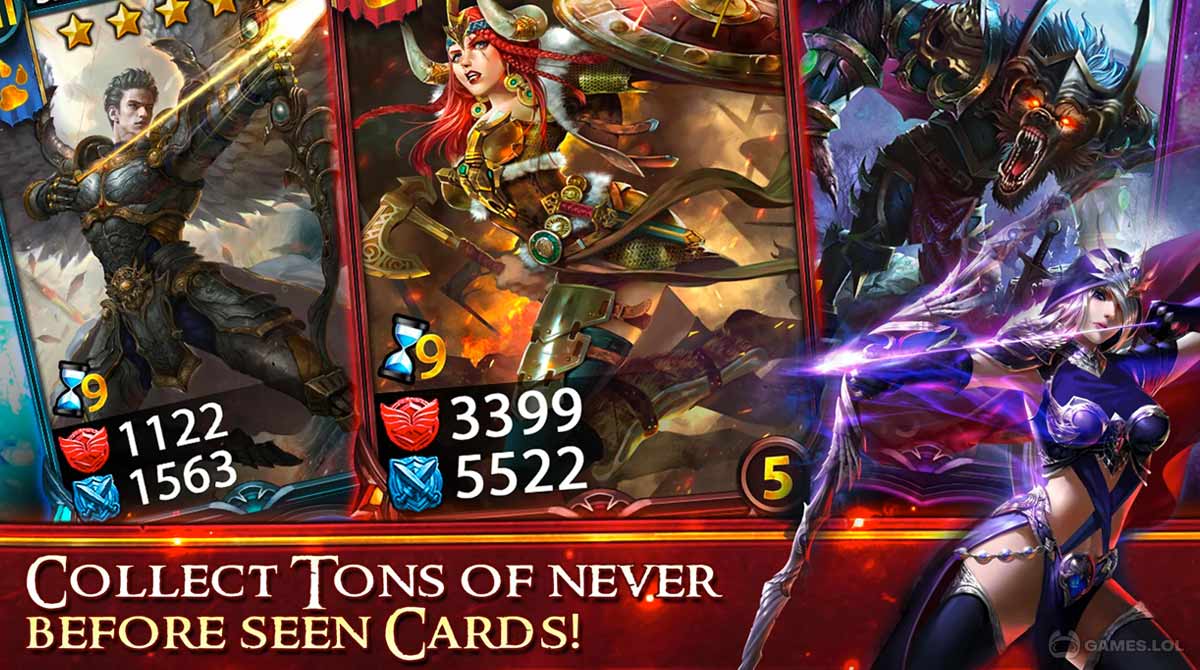 9. Cradle of Magic – Card Game, Battle Arena, RPG
Here's a game that provides more than just the typical strategy card battle. It's titled Cradle of Magic. Here, you don't only collect cards and battle, but you will also try to create a realm to defeat evil. Card battle will still be the main gameplay and you'll need to assemble a powerful deck to deal with the evil that's lurking within. Just make sure that the deck you'll assemble will fit the strategy you want to implement during battle.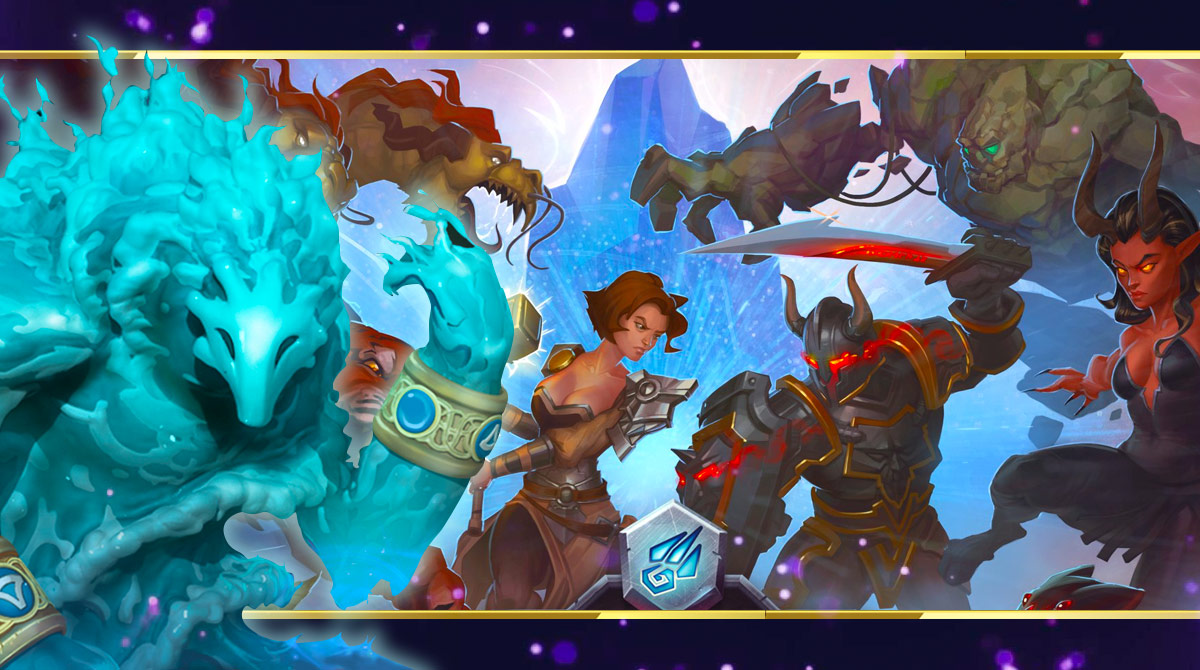 10. Numpurr Card Wars
Another fun card game that features cute cats is Numpurr Card Wars. It's a roguelike card game where you assemble a deck of cute cats with unique abilities. You will then use these powerful cats to climb a dangerous tower that's full of monsters and enemies. As you climb, you also obtain new cards that you can use on your deck. This is how you'll strengthen your deck and climb as high as you can. A fun game that you'll surely love playing.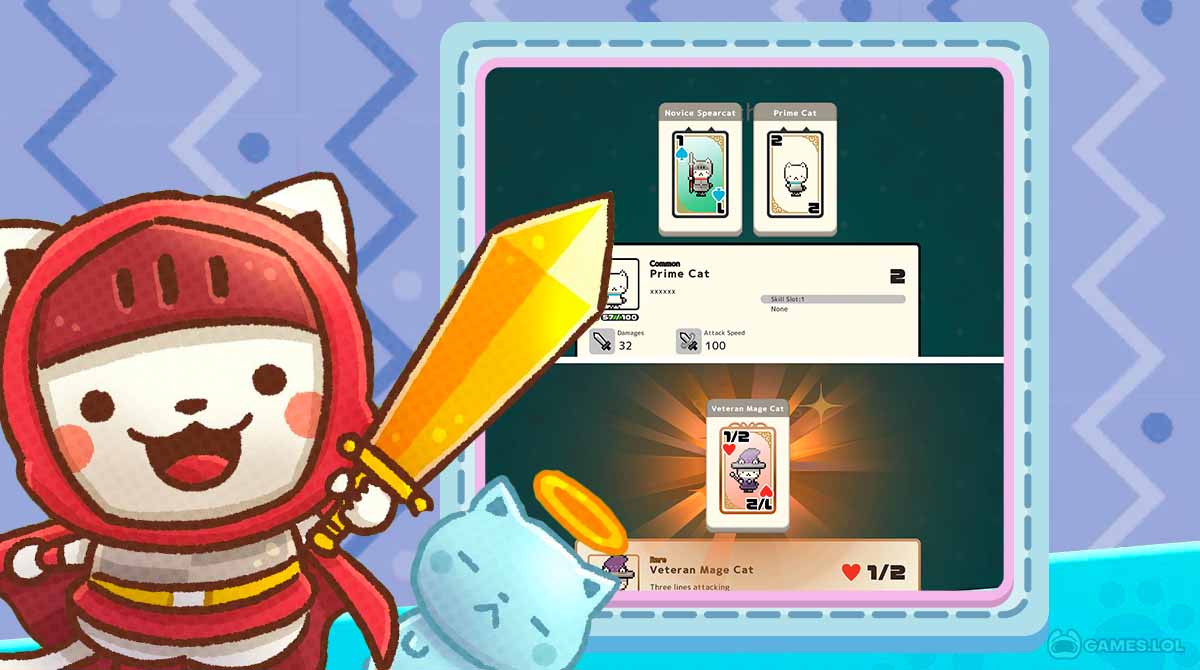 Play These Similar Games to Clash Royale
Clash Royale is an awesome card game, which is why there are also many games similar to it online. The games that we listed above are the best so far. You can start with them in case you find yourself looking for alternative card strategy games to play.