Role-playing games are always fun to play. Taking you to a different world, meeting different characters while going on epic adventures. It's a game genre that many people enjoy, which is why there are many RPGs available to play. One issue with RPGs today is that most of them require an internet connection to play properly. Fortunately, there are still good offline RPG available for you to play.
And in this blog post, we'll list down the best offline RPGs available. This list will help you enjoy going on fun adventures and meeting new characters without needing an internet connection. Read on to learn the top 10 best offline RPGs that you can play.
1. Dungeon Quest
One of the best offline RPGs that you can play is Dungeon Quest. It's an action-adventure RPG where you partake in an epic journey while battling various monsters along the way. What's interesting about this game is that it lets you enjoy both offline and online activities. You can play the main quest offline, controlling your character while also developing it to become stronger. But it also features an online game mode, which is the Arena battle. You get to fight with other players' characters online and see who's stronger.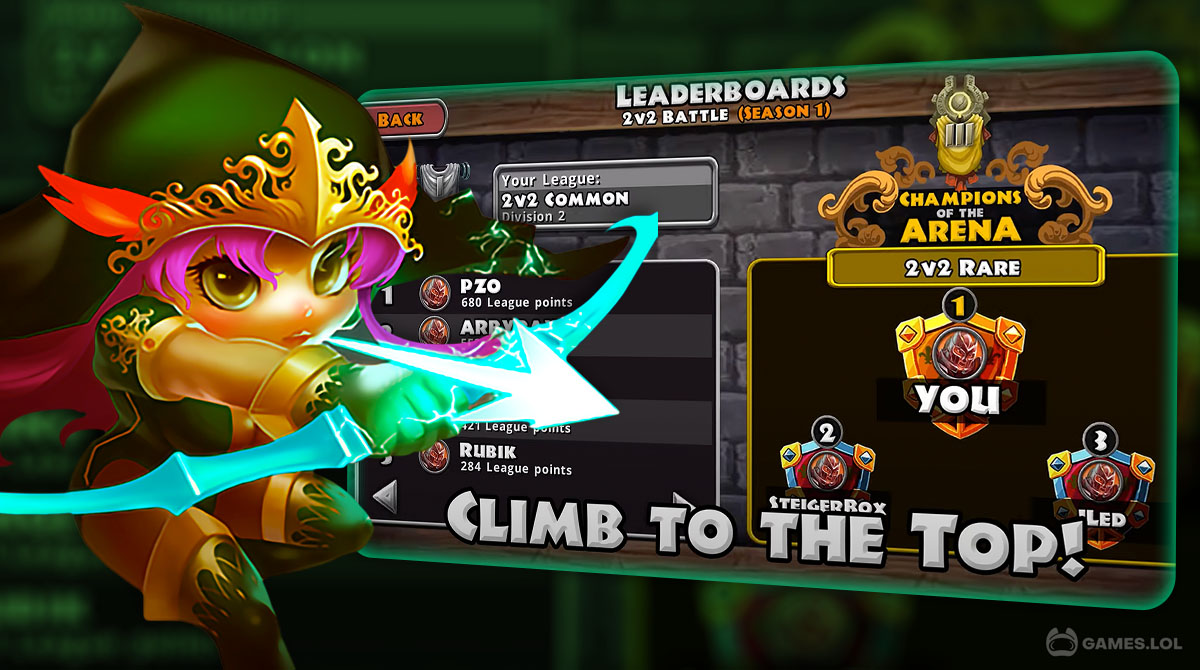 2. AdventureQuest 3D MMO RPG
Another great offline RPG to play is AdventureQuest 3D. It's an RPG that offers all the elements that people love in an RPG. It includes a fantasy world, being able to explore the said world, choosing between different powerful classes, and epic fights. It's an exciting game that any RPG fan will surely enjoy playing. What's best is that the game can also be played offline. There are going to be some limitations while playing offline, but at least you can still progress a bit even without an internet connection.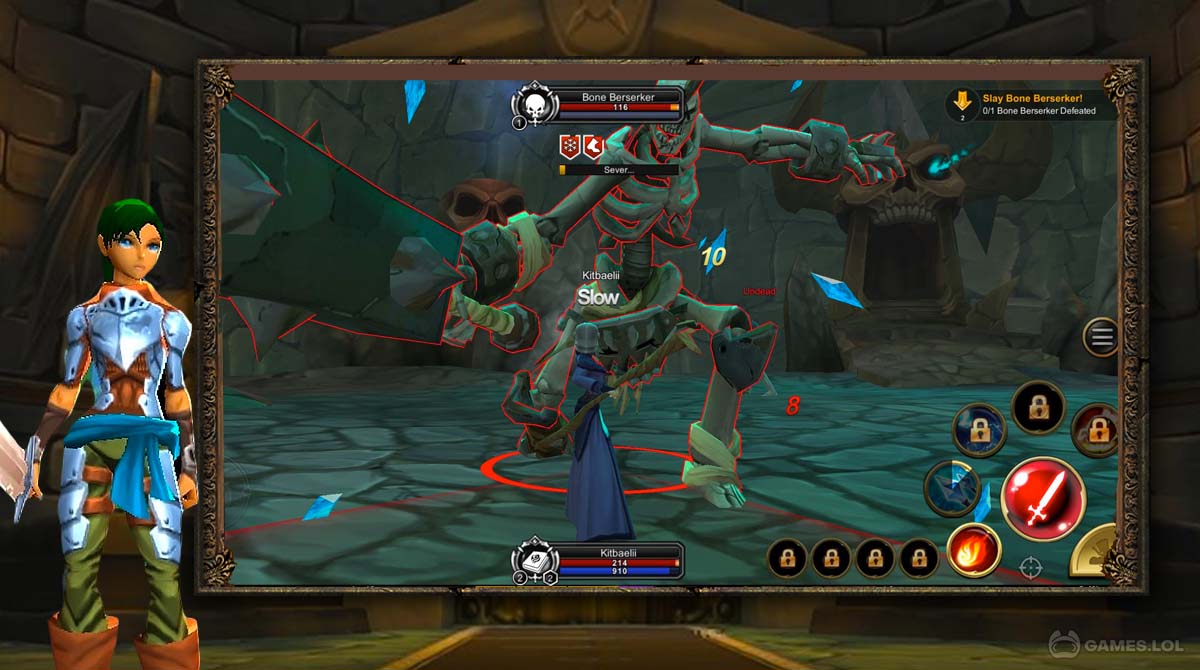 3. Eternium
Diablo is one of the best RPG franchises that people loved playing. This is why there are many games out there that try to imitate some of their elements. One of them is Eternium and it did so to a successful degree. It's a dungeon crawler with a simple point-and-click system for gameplay. But what's better is that this game imitated the first Diablo game, which is an RPG that you can play without an internet connection. So, if you're looking for a Diablo-like dungeon crawler but don't need an internet connection to play, then this is your RPG.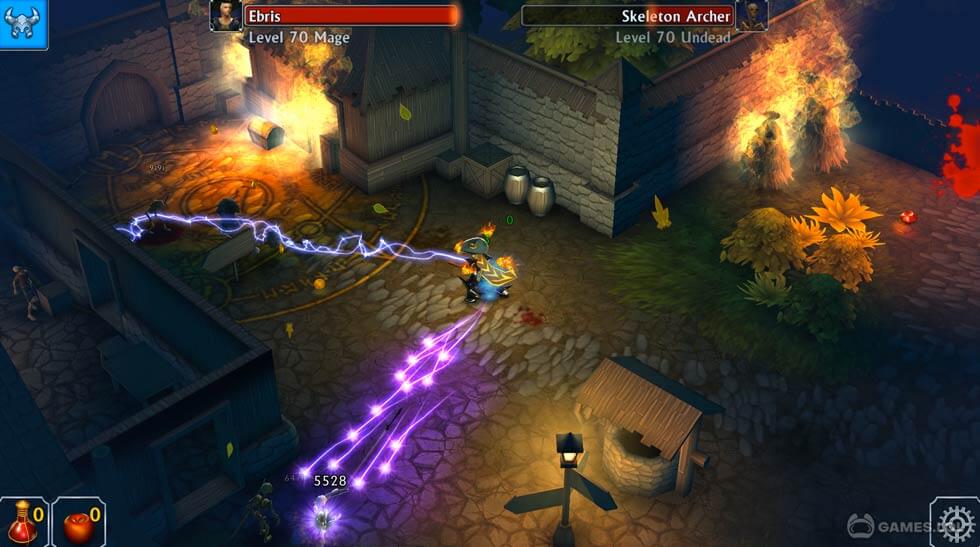 4. Age of Magic
If you enjoy playing as a mage or like using characters with magic powers in RPGs, then Age of Magic is your game. It's an offline RPG where you play as a mage and go on a challenging adventure in a mystical world. You will then use your magical powers to battle and defeat foes that you come across during your journey. What's interesting here is that you won't go on this journey alone. You recruit other characters and form a powerful squad to fight enemies and help you complete the journey.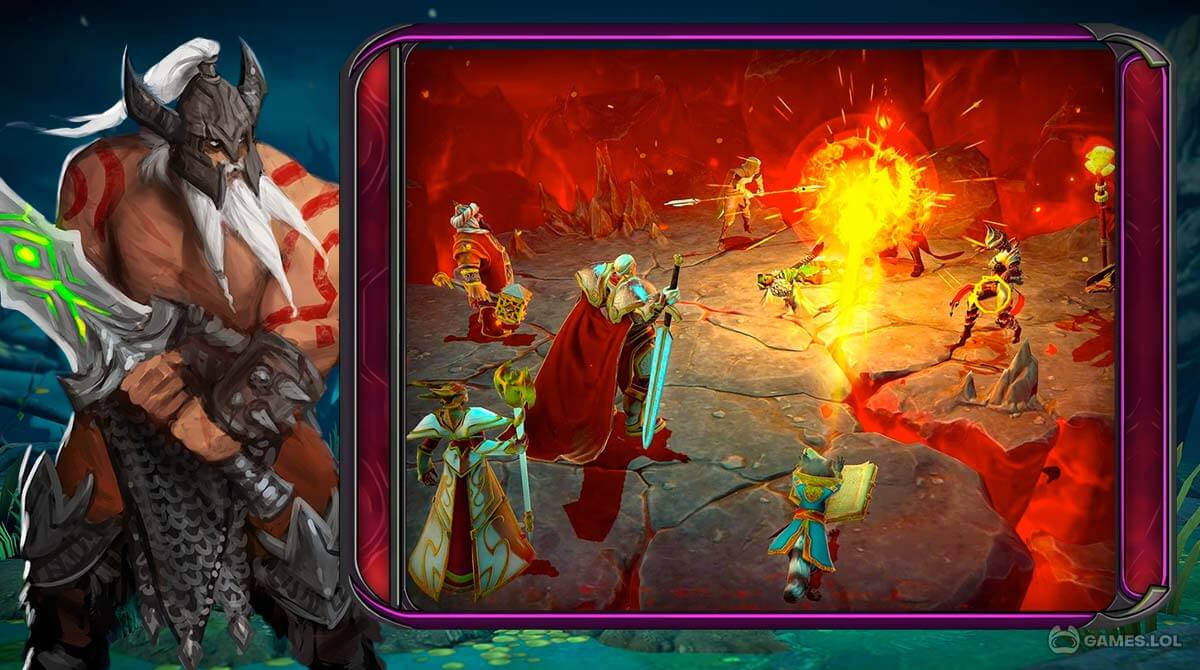 5. Nonstop Knight – Idle RPG
Nonstop Knight is not just the typical offline RPG since it's an idle RPG. It means that it's a game that will also play automatically, even if you're not logged on to the game. The offline gameplay won't necessarily move the needle when it comes to progressing the game. But it provides instant resources for you to collect when you start playing again. And that's one thing that this game doesn't lack, lots and lots of loot. So, you'll likely enjoy what this game has to offer.

6. Kritika: The White Knights
Do you like playing fighting games? Well, here's a unique RPG that also offers elements of a fighting game. It's titled Kritika: The White Knights, an action RPG where you choose a character and then use them in battle. What's interesting is that the battle you'll participate in is more like a fighting game, which adds to the game's intensity and gaming experience. A truly unique offline RPG that you will love playing.

7. Arcane Quest Legends
Another action-packed offline RPG you can play is Arcane Quest Legends. It's a game where you go on a journey in a magical world and face various challenges and deal with unforeseen events. The objective is to defeat various monsters and bosses and save your realm from these evil forces. You will have the option to customize your character here, allowing you to set them up in a way that will fit your preferred style. A great RPG that you will surely enjoy.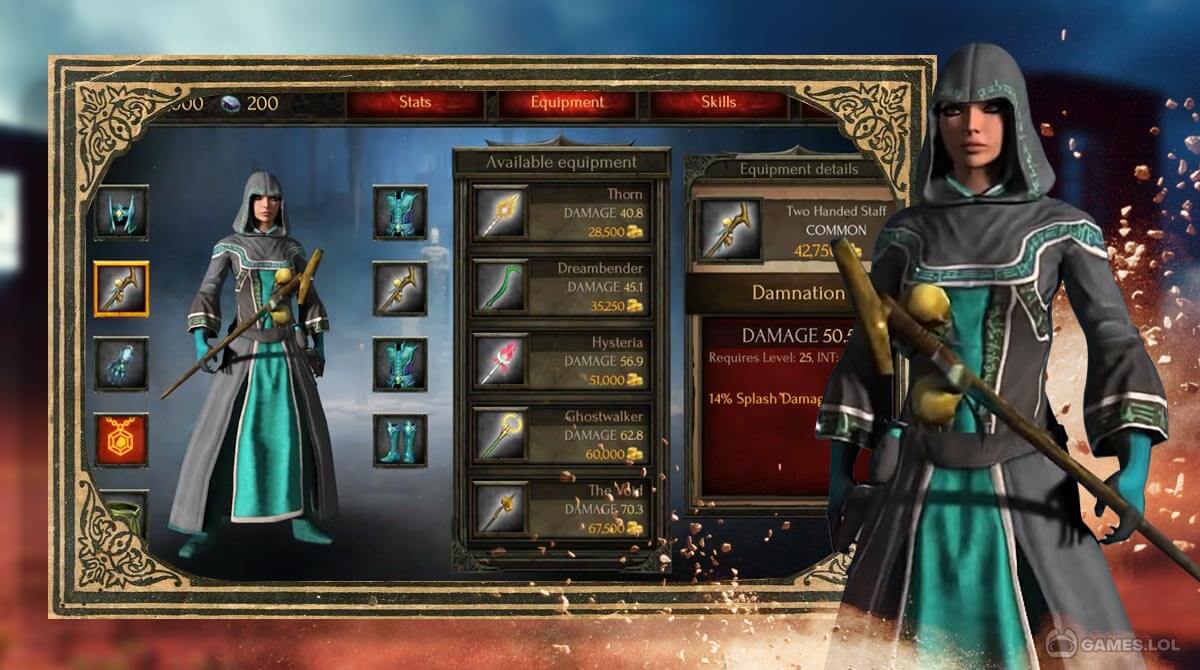 8. Darkest AFK
If a simple offline RPG is what you want, then you should play Darkest AFK. Another problem that many people encounter with RPGs is that most of them tend to be complicated. There are a lot of things that you'll need to factor in, which is why they always have steep learning curves. That's not a problem with this idle RPG. Instead of dealing with complicated skill trees, leveling up, or duplicate heroes, you get an easy-to-learn gameplay and leveling-up system. It will allow you to just concentrate on progressing and enjoying the offline RPG.

9. Man or Vampire
Do you want to be able to battle and kill vampires? Then Man or Vampire is the offline RPG for you. It's a game where your goal is to become the King of Paradise and save the realm from the vampire threat. This action RPG will pit you against a variety of vampires on your journey to becoming the King and saving the realm. See if you have that vampire killer blood running through you and eliminate these evil vampires.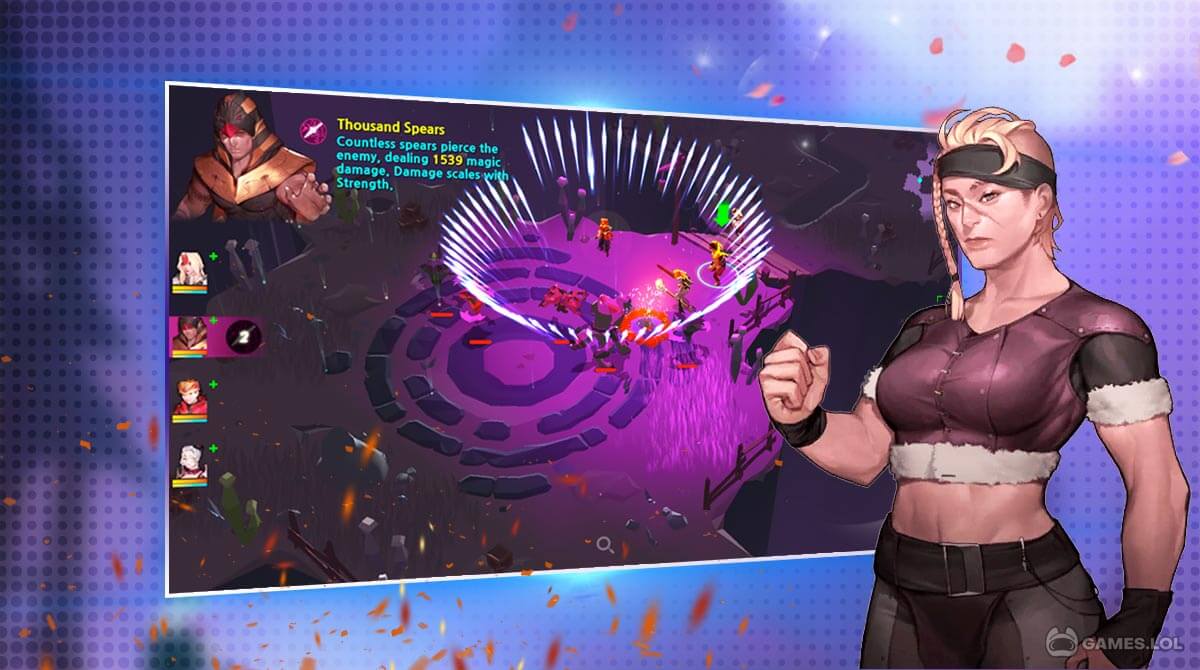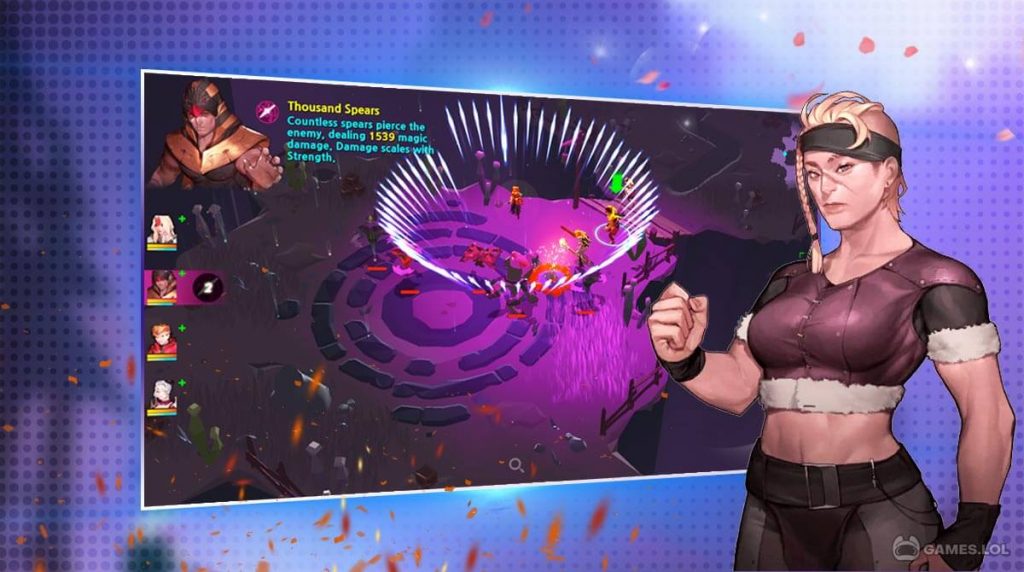 10. Blade Bound: Legendary Hack and Slash Action RPG
The last great offline RPG on this list is Blade Bound. It's an action RPG where you will embark on an epic adventure in the mystical world of Ezura. You will battle against countless enemies, showcasing your skills and prowess in fighting and defeating the foes in front of you. You'll play as a fallen warrior who was resurrected to take on the evil plaguing the land and restore order to the world.

There are Many More Good Offline RPGs to Play
There are many more different fun and great offline RPGs for you to play. But the ones mentioned on the list are some of the best ones that you can play right now. They're a great starting point if you're looking for fun offline RPGs to play. But if you're looking for a list of games like this one, stay tuned here in Games.lol!