Many dreamed of becoming doctors, performing surgeries, or caring for patients. Others prefer a different goal, being an owner of a hospital instead and controlling its operations. It's a shame that not all can achieve this dream. Good thing there are ways for you too, at least, experience it. And one of those ways is playing hospital games for PC. These games will allow you to experience being a doctor and treating patients or owning and managing a hospital.
In this post, we'll list down what games you should play. We'll also provide details on what makes them suitable and why you should play them.
1. Surgeon Simulator
One of the best hospital games on PC you can play is Surgeon Simulator. It's a game where you will play as a doctor who treats various illnesses. This includes performing surgery when necessary. You will even experience doing very important and critical surgery like open-heart surgery. Experience what it's like to be a doctor, especially a general surgeon. You'll deal with various illnesses, from minor to serious, and provide treatment. It's a fun and exciting game for those who aspire to be doctors.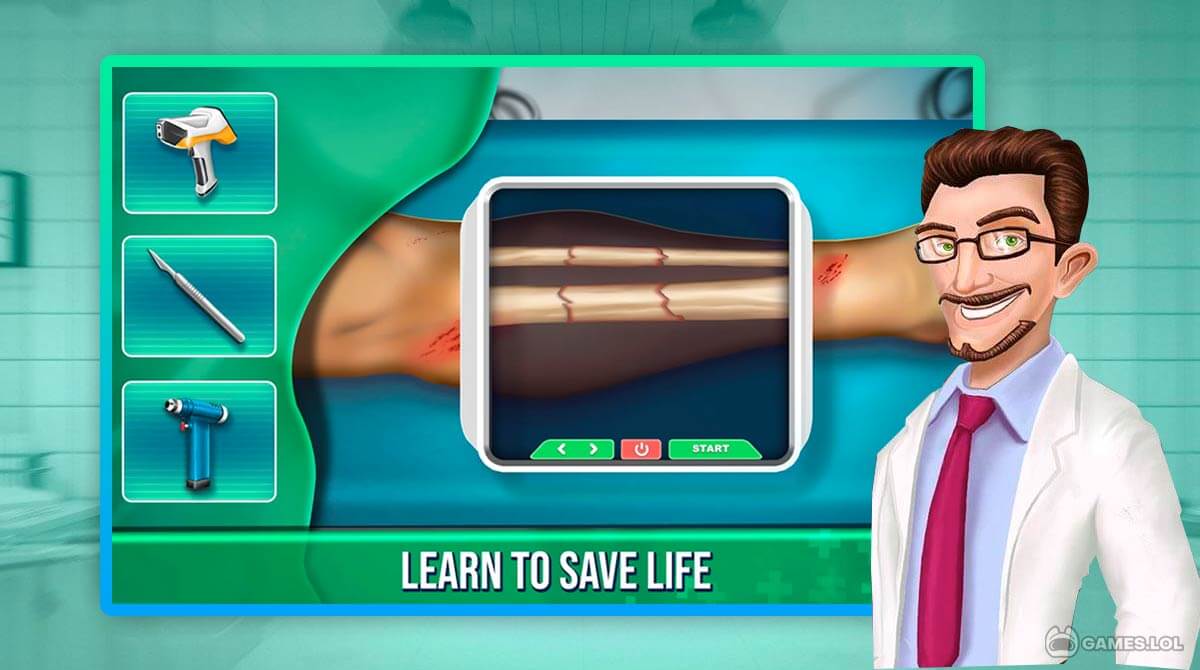 2. Surgery Master
Another great hospital game for PC you can play is Surgery Master. The only difference this game has with the first one on this list is that here, you're exclusively a surgeon. All the cases you'll deal with here will require a certain surgery. This means you will mostly deal with most serious or semi-serious illnesses. So, if being a surgeon is what you want to experience, this is your game since performing surgery is what you'll do.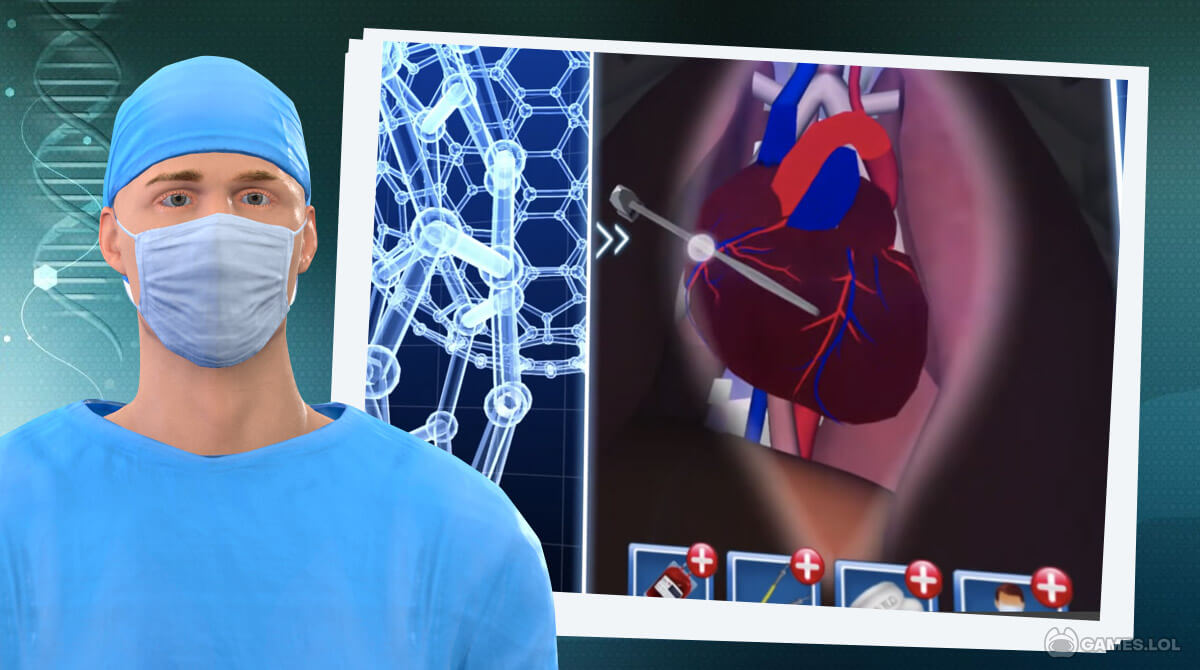 3. Central Hospital Stories
If you want to play a complete hospital experience instead of just focusing on treating patients, then you can play Central Hospital Stories. It's a game where you're given a virtual hospital dollhouse where you can let your imagination run wild. What's great is that the hospital has a complete facility with movable objects, allowing you to create different scenes.
You will also have different characters to work with, including doctors, patients, and pets. There's no goal or objective here. You can do whatever you want in your hospital dollhouse and create your own story.

4. Hospital Empire Tycoon
If you're more interested in the business aspect of a hospital, then the best hospital game you can play is Hospital Empire Tycoon. It's a time-management game where you're in charge of running a hospital. You need to ensure that all patients are being served promptly and that you send them to the correct department and doctor. The better you serve your patients, the more money you will earn. You can use that money to expand your hospital, improve facilities, and be more efficient in treating patients.

5. My Pretend Hospital Town Life
Here's another hospital game with a virtual hospital dollhouse, My Pretend Hospital Town Life. What's great is that this game is geared more toward kids, with the graphics and artwork more cartoonish and easy to see. It's an excellent way for kids dreaming of becoming a doctor to see the inner workings of a hospital.
This educational game will let them see different facilities and departments usually found in a hospital. It's a fun game that kids can play to let their imagination loose and experience what it's like to be a doctor.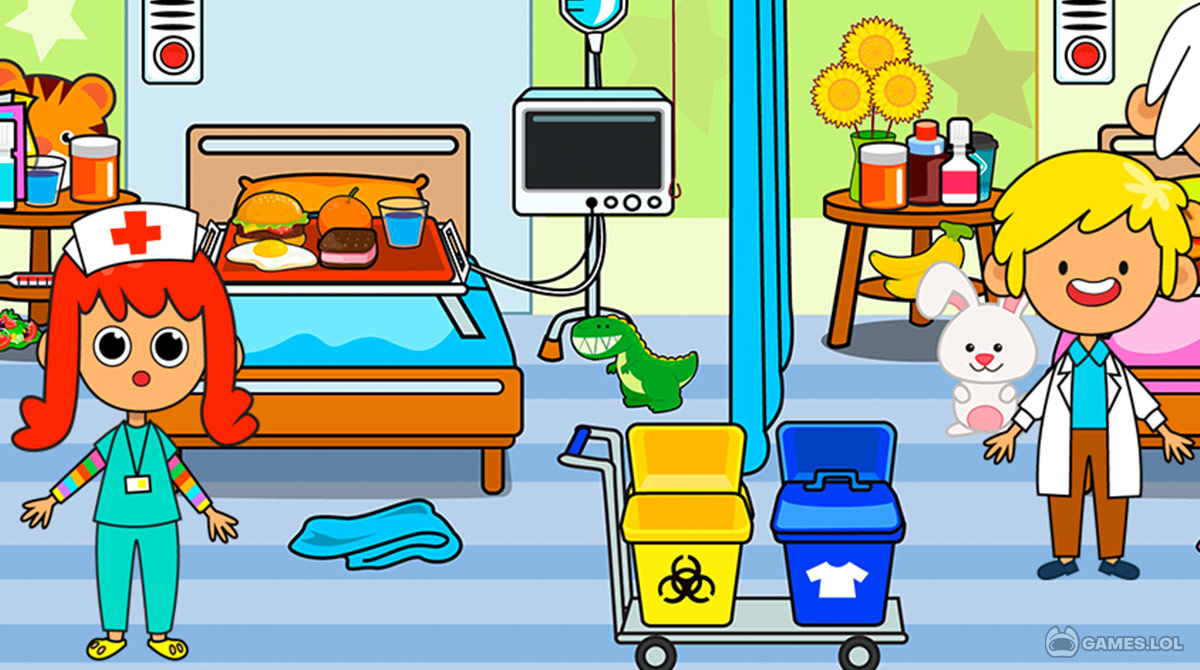 6. Pepi Hospital: Learn & Care
The best way for kids to learn is to experience it themselves. And this is what Pepi Hospital: Learn & Care hopes to achieve. It's a simulation game that's designed for kids to be able to experience various things that happen inside a hospital. Enjoy a hospital dollhouse designed for kids to teach them the ins and outs of a hospital. It's a great game that will help kids know and experience what it's like to be a doctor in a big hospital.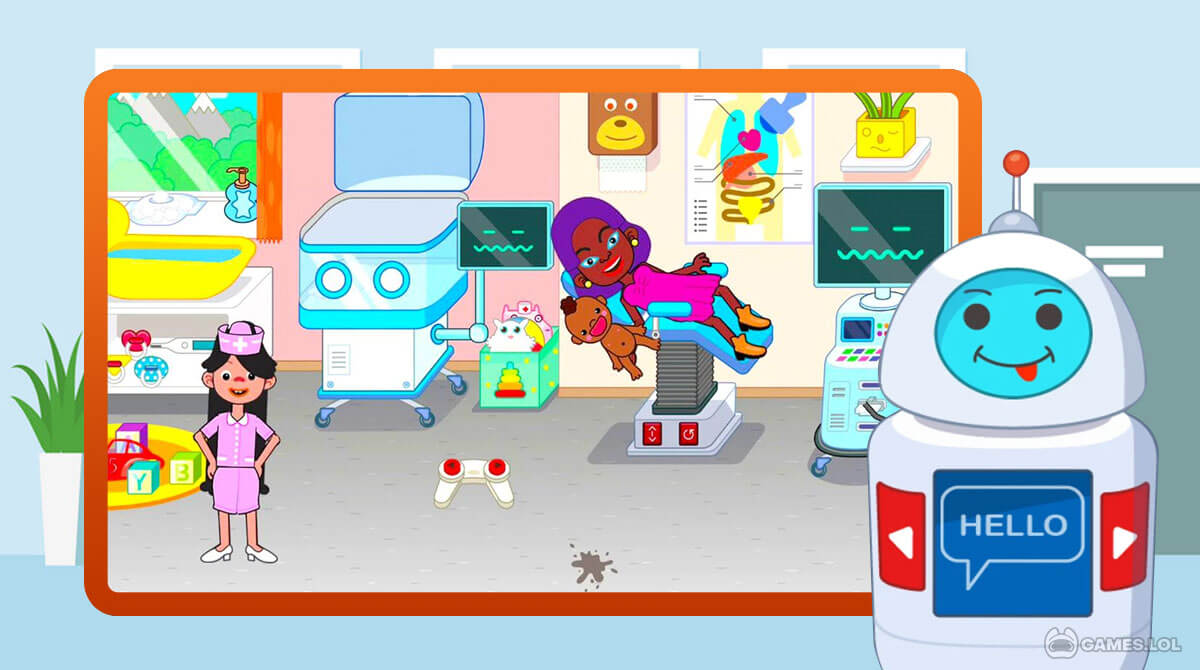 7. Idle Mental Hospital Tycoon
Are you curious about what goes on inside mental hospitals? Then play Idle Mental Hospital Tycoon, where you'll manage a mental hospital and make it profitable. It's just like any other business management game, except this time, you're managing a mental hospital. You must ensure you're treating all your mental patients as efficiently as possible so they can leave and open up new spaces for new patients. You earn money for treating patients, which you can use for upgrades to treat more patients and provide more facilities. The goal is to be profitable.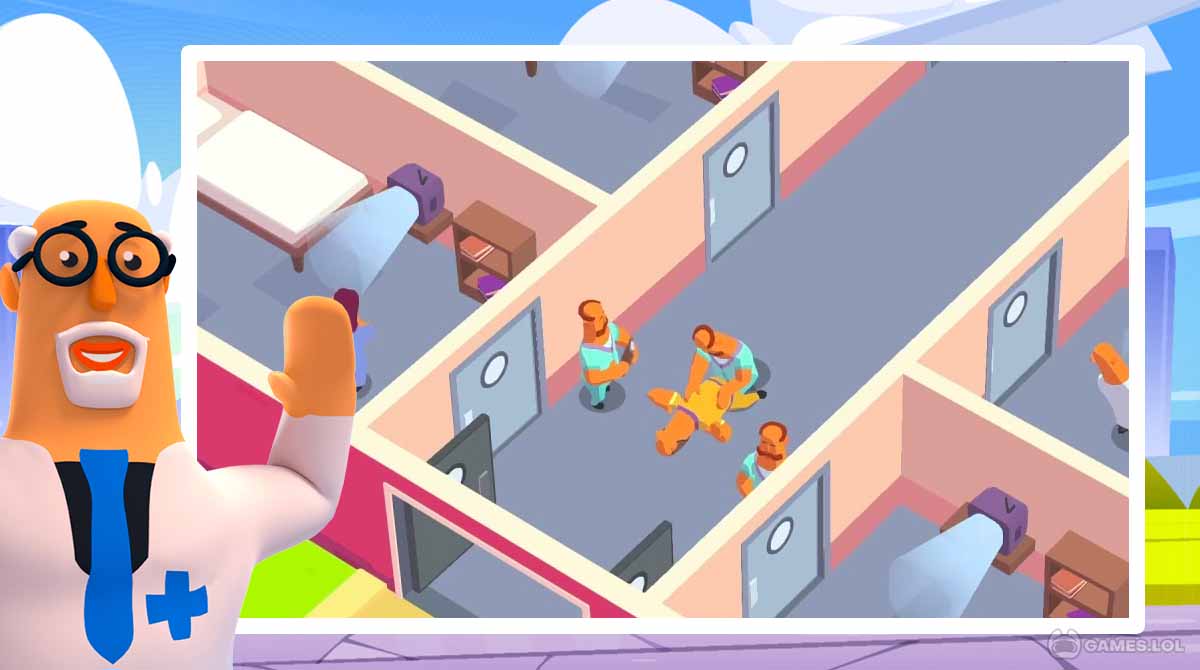 8. Hospital Inc.
If you want a simple hospital game, you have Hospital Inc. It's a simulation game where you play as a doctor who treats various patients. You're the hospital's top doctor, meaning you'll be the go-to doctor for all kinds of illnesses in this 3D simulation game. You will treat simple cases by providing basic treatments or applying bandages to more complicated illnesses that require surgery. You will even treat animals when necessary. It's a great game that's also good for kids of any age, provided a parent or guardian will guide them, especially kids ages 2-4.

9. Operate Now: Hospital
The last great hospital game on this list that you can play is Operate Now: Hospital. It's a game that provides a complete hospital experience and more. It features surgery gameplay where you'll perform various operations. There's also hotel management since you can build and upgrade your hospital and turn it into the hospital of your dreams. There's even a storyline for the characters in this game. It's a great hospital game that lets you experience hospital life.

Best Hospital Games For PC That Are Available
The games we listed above are already some of the best hospital games on PC. But if that list is still insufficient and you're craving more, then we have you covered. There are still many good hospital games you can play; below are some of them.
Enjoy being a doctor or managing a hospital in the fun and exciting hospital games for PC listed above. Download all of them for free!