It never gets old to ride a tank and then go into battle wreaking havoc and using your powerful cannon to destroy enemies. It's why there are many games available where you get to use tanks and go into battles. But with many different tank games available, which one should you be playing? What's the best tank game available that will give you the best experience yet? That's what we'll answer in this blog post. So keep on reading to find out!
The 10 Tank Games You'll Enjoy
We have listed down ten of the best tank games available right now that you can enjoy. It will help you decide which games you should try out first so that you won't regret playing.
1. World of Tank Blitz
One of the best tank games you can play right now is World of Tank Blitz. It's an action shooter game where you get to use tanks instead of just guns. What's interesting here is that it's an MMO, which means you get to play the game with other players from all over the world. You get to participate in a 7×7 tank battle. You not only get to showcase your skills in using tanks but also in cooperating and working well with others. It's a great game that you'll enjoy.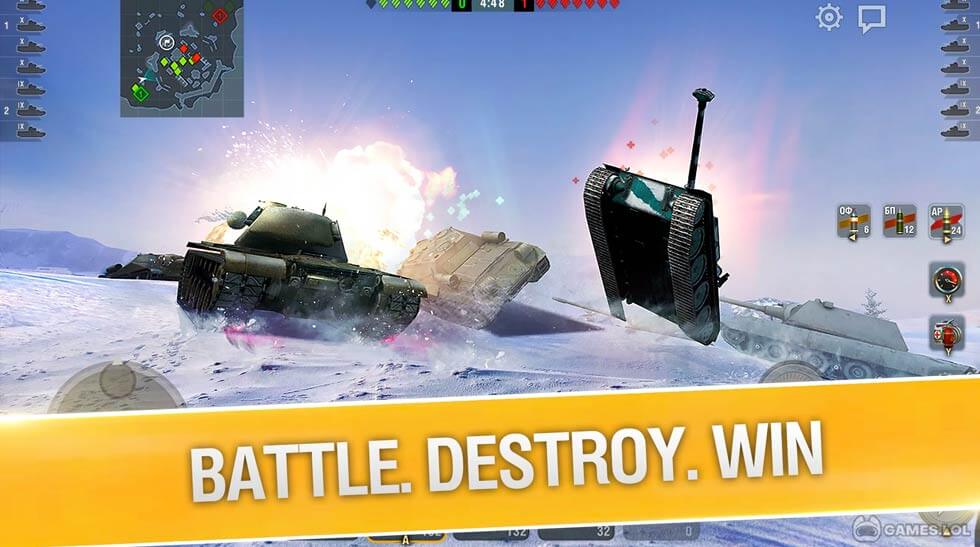 2. Pocket Tanks
Another good tank game to try is Pocket Tanks. It's an artillery shooter game where you get to do tank battles, artillery style. Furthermore, it's a turn-based shooting game where each tank will take turns trying to shoot each other down. It's fun and challenging gameplay will require you to be good at aiming.
Therefore, you need to make sure you hit your opponent and drain their health first before they drain yours. Even though the gameplay may be challenging, learning how the game is played is easy. You'll enjoy the gameplay, especially when you get to consistently beat your enemies.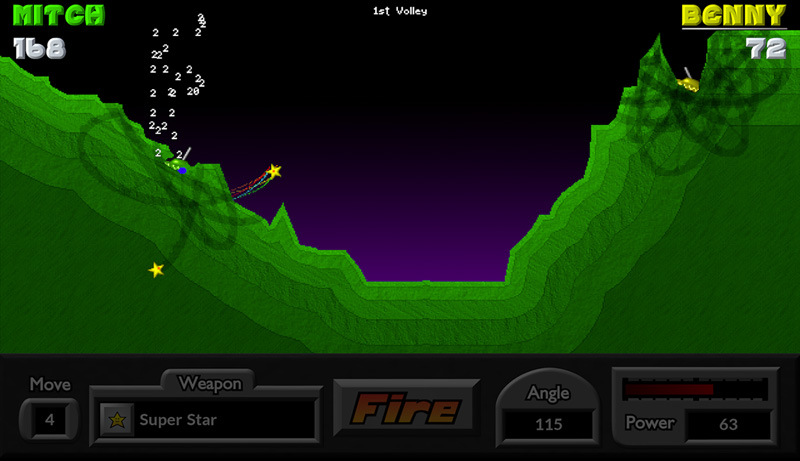 3. Tank Stars
If you can't get enough of artillery tank games, then another one you can try is Tank Stars. It's a strategic artillery shooting game where you get to do a 1-on-1 tank battle with other players. What's interesting about this game is you get to use many different tanks to play and each one possesses unique skills and abilities. These can be very helpful during battle, provided you use them properly. Additionally, you can upgrade your tank and weapons to make them more powerful and help you in battles. It's a great game that you'll enjoy playing.
4. Tanks A Lot
If you're sick of 1-on-1 tank battles, but don't want a huge battle, then Tanks A Lot is a good choice. It's an action multiplayer shooting game that you can enjoy playing. But instead of having battles with many other tanks, it's a 3v3 battle. Therefore, you and two other players will go up against another 3-player team inside a battle arena. What's great is that you get to build your tank, and choose your equipment. Your goal is simple, to conquer your opponent's territory before they conquer yours. It's a fun game you'll enjoy.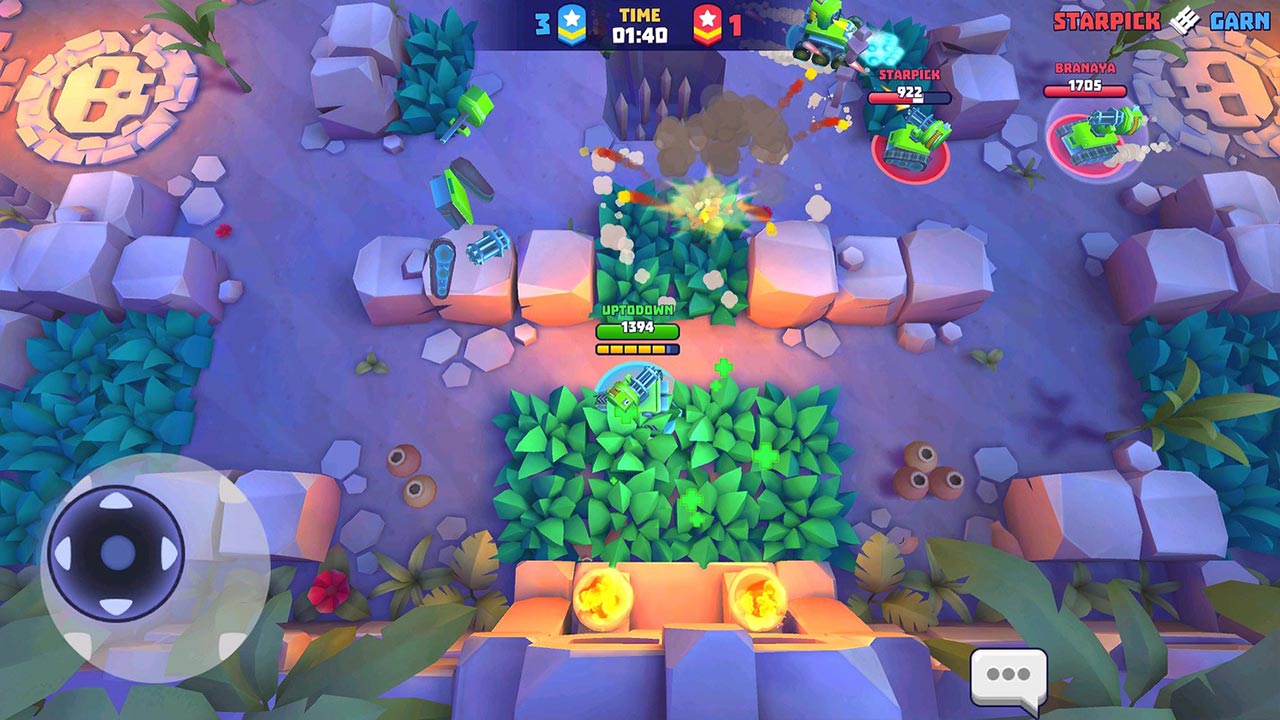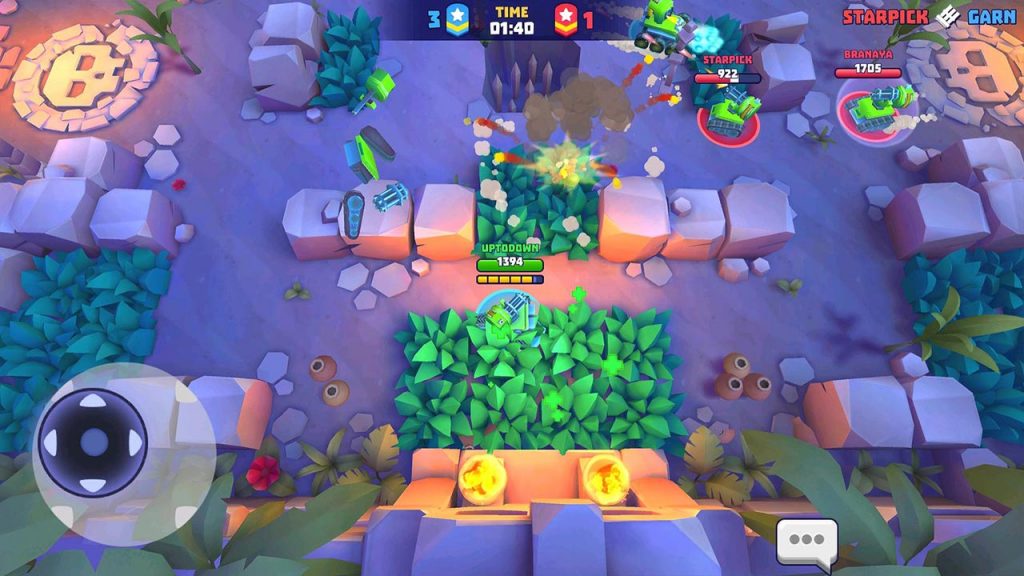 5. Tank Hero – Awesome tank war games
Are you tired of playing against other players and just prefer to play on your own? Then Tank Hero is the game for you. It's an action shooter game where you get to defend against various enemies and mount a counterattack. It's reminiscent of the classic Battle City Tank Game but with more modern gameplay and graphics. Your goal in this game is simple and that's to defeat all the enemies before they defeat you. It's a simple game but can also provide a bit of a challenge.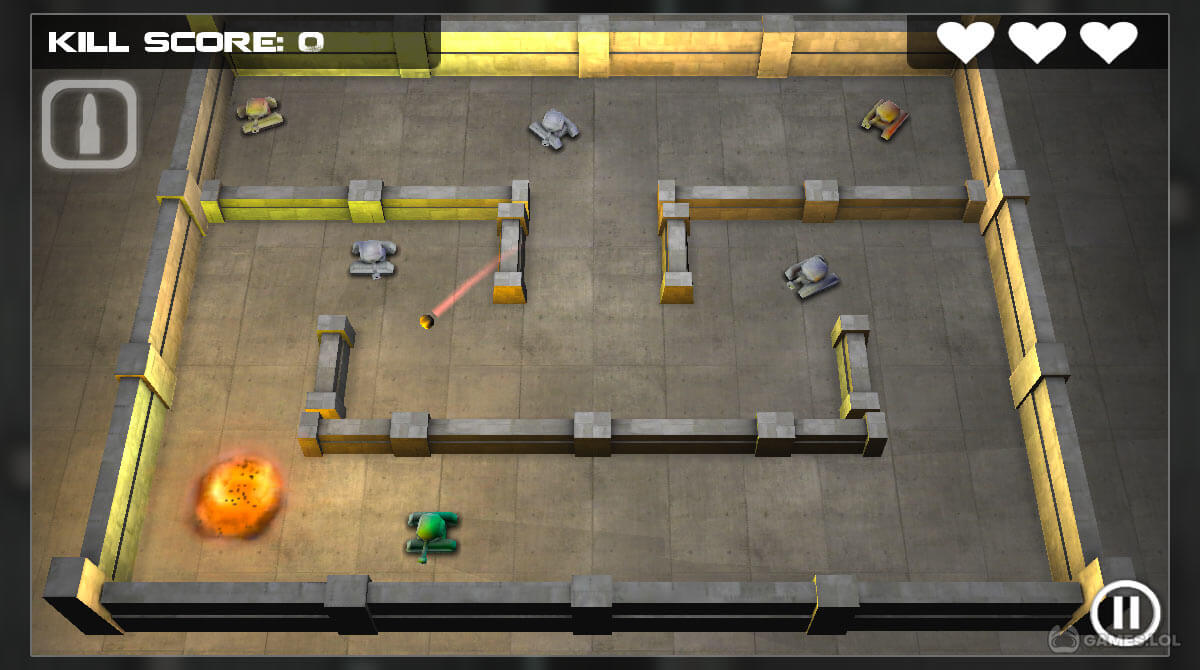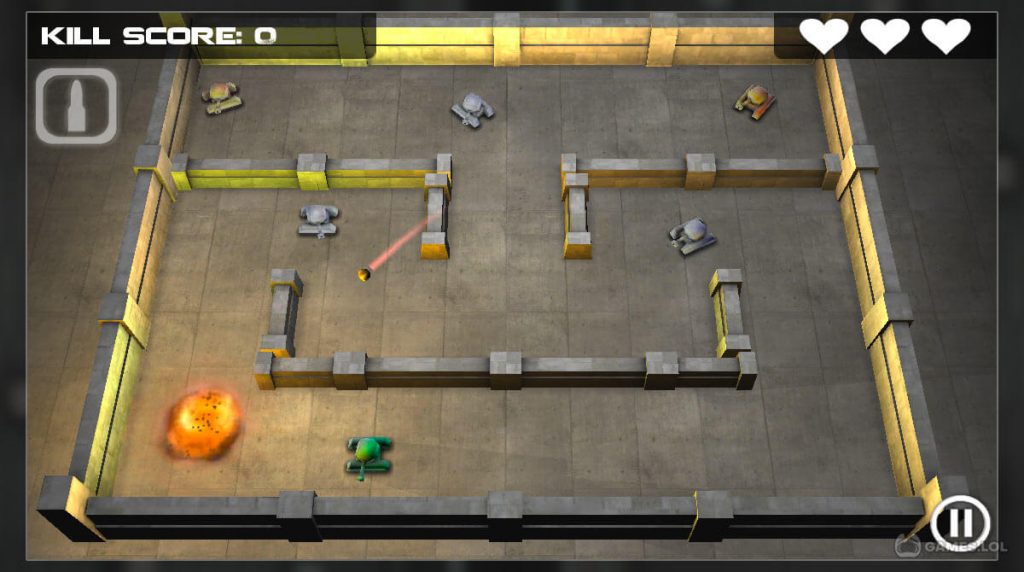 6. Tank Force: Modern Military Games
Another great multiplayer tank game on this list is Tank Force. It's a 7v7 player-vs-player game where you get to use a wide range of modern tanks in battle. The goal for each team is simple, either destroy all enemy tanks or capture their base. It's an interesting game where many factors will determine whether your team will win or not. You need to ensure your tanks are upgraded properly. Moreover, you need to make sure your team uses a good strategy and works well together.
7. Super Tank Rumble
Super Tank Rumble multiplayer tank game where your skills in driving and using a tank are not enough. You also need to be good at building tanks you can use for battle. That's right, you get to build your tank here and then test that out in a 1-on-1 battle. After that, you'll see if the tank you built, and the strategy you're implementing are good enough to get you wins. If not, it just means you need to upgrade your tank more. It's an interesting game you'll enjoy playing.
8. Tank Attack Blitz: Panzer War Machines
If you prefer a more adventure-type tank game, then you should try playing Tank Attack Blitz. It's a tank game where you get to do various missions. It usually involves destroying enemy tanks, soldiers, and bases. It's an interesting game where you get to experience what it's like to do different tank missions and take down enemies. It's just like being part of World War II, so this is a great game to play if you're into that.
9. War Machines Free Multiplayer Tank Shooting Games
Another great and competitive multiplayer tank game that you can enjoy is War Machines. It's a game where you get to compete in team battles for tank supremacy. What's great about this game is that you get to join clans and participate in clan wars. Your clan gets to climb in rankings whenever you win battles. To help you with that, you can also unlock more powerful tanks to use in battles. It's a great game, where teamwork and cooperation are important.
10. Tank Traffic Racer 2
Last, but certainly not least, is Tank Traffic Racer 2. Unlike the other games on this list, this is more of a racing game than a tank battle game. But unlike typical racing games, you get to use a tank here and your goal is to destroy as many cars as possible. Of course, you also need to survive as long as possible, so it's not all about just destroying other cars. It's a good and interesting game, where you get to experience using tanks differently. It's surely worth a try.
Try Some of the Tank Games Above
There are many more tank games available for you to play. But the ones listed here are a good start if you want to test the waters of the tank games. And if you're looking for more games list like this one, make sure to stay tuned here in Games.lol because we have more coming.