Stealing is a crime. However, it doesn't stop people from being fascinated with thieves, especially those who can pull off unbelievable heists. This is why shows like Money Heist, Red Notice, Lupin, and more are popular. People are fascinated with the intricate planning involved and how they can pull off such heists. Well, with these thief games, you won't have to wonder anymore. You can experience the thrill of stealing and not getting caught without the risk of committing an actual crime.
How? Well, there are many thief games out there you can play. But we'll list in this blog post some of the best ones available. They should be a good starting point to experience becoming a thief master.
Finding the best thief game is not easy since many options are available. As we say, this post will help you discover and enjoy the best "heist" while accomplishing your mission. Check out these games and their gameplays here today.
1. King of Thieves
One of the best thief games you can play is King of Thieves. It's a multiplayer strategy platformer game where you try to steal gems in dungeons. What's interesting is that many of these dungeons are other players' bases. You'll have to maneuver the defensive traps and obstacles they placed to protect their treasure. Aside from raiding other players' lairs or dungeons, you must also build yours strategically. You'll also place traps and defensive objects to make it harder to steal your treasure.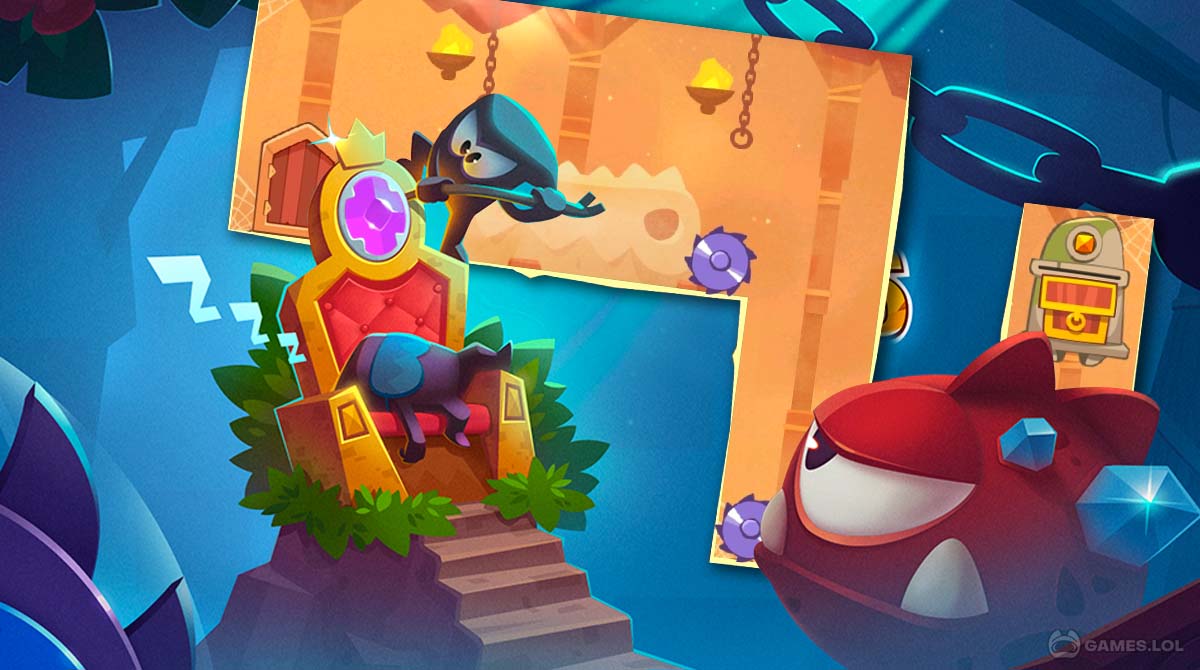 2. Dude Theft Wars
Another great thief game you can play is Dude Theft Wars. This game is good because it features an open world you can explore. You live in Mafia City, where you can do what you want, including committing a crime. You can steal various vehicles, including planes, and use them to explore the city. And if you're bored exploring, you can play the immersive storyline and where you try to make a name in the underworld scene.

3. Real Gangster Crime
If stealing is not enough for you, try playing Real Gangster Crime. It's an action game where you play a gangster who's part of an underworld society. It's a society full of drugs, violence, killing, stealing, and other forms of crime. Don't worry if you're too excited. That's because you will have the chance to do many of these crimes as you live the life of a gangster. You can also deal with the police and rival gangs as you try to rule the underworld. You'll like that it also features a city you can explore, other than completing quests.

4. Bob The Robber 3
One of the things that are required to be a good thief is your stealth ability. In Bob the Robber 3, you will experience everything. How? Play as Bob pulls off various break-ins and steals valuable items. Take extra care while doing the task because you'll have to do it without being detected. It features various levels for you to overcome and use your stealth skills. And in cases where stealth is impossible, you'll have gadgets at your disposal to help distract or knock out people for a short time. A fun game you'll surely love.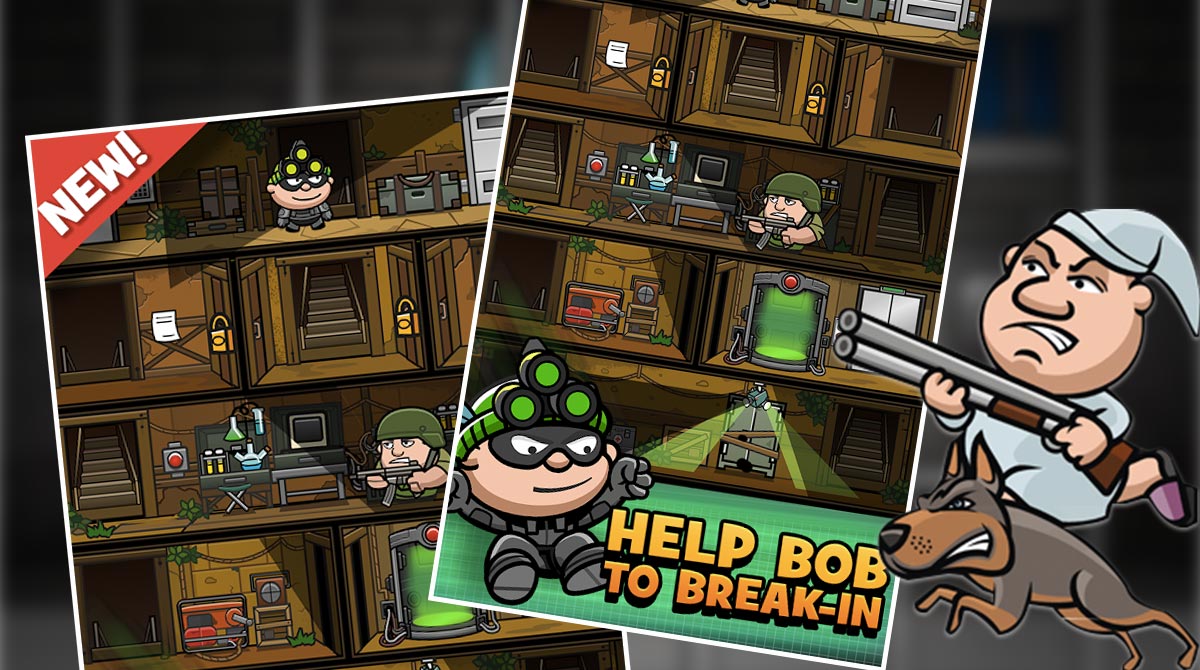 5. The Burgle Cats
Though cats are usually cute, they also possess the ability to do something bad. And in The Burgle Cats, that bad thing is stealing. It's a fun strategy game where you'll assemble a team of cat burglars and infiltrate manors. The goal is to get as many loots as possible without being detected. You'll have to avoid traps and obstacles to allow you to steal undetected. But aside from that, you'll also have to strategize in protecting your manor from other cat burglars. You put up traps and obstacles to make it difficult for others to loot.

6. Card Thief
Here's a unique thief game you will love playing. Card Thief is a strategy card game that requires tactical planning and scheming. It's a stealth-based card system where you will try to move your card in different directions on the board. But you'll have to avoid and navigate around enemies and traps. You must also clear out the cards until everything is in the deck. If you're checking and testing more of your abilities, Card Thief is the key. As we say, it's an interesting game that will rely more on your techniques to scheme, strategize, and have keen eyesight.  Try this out for a fun and exciting mission.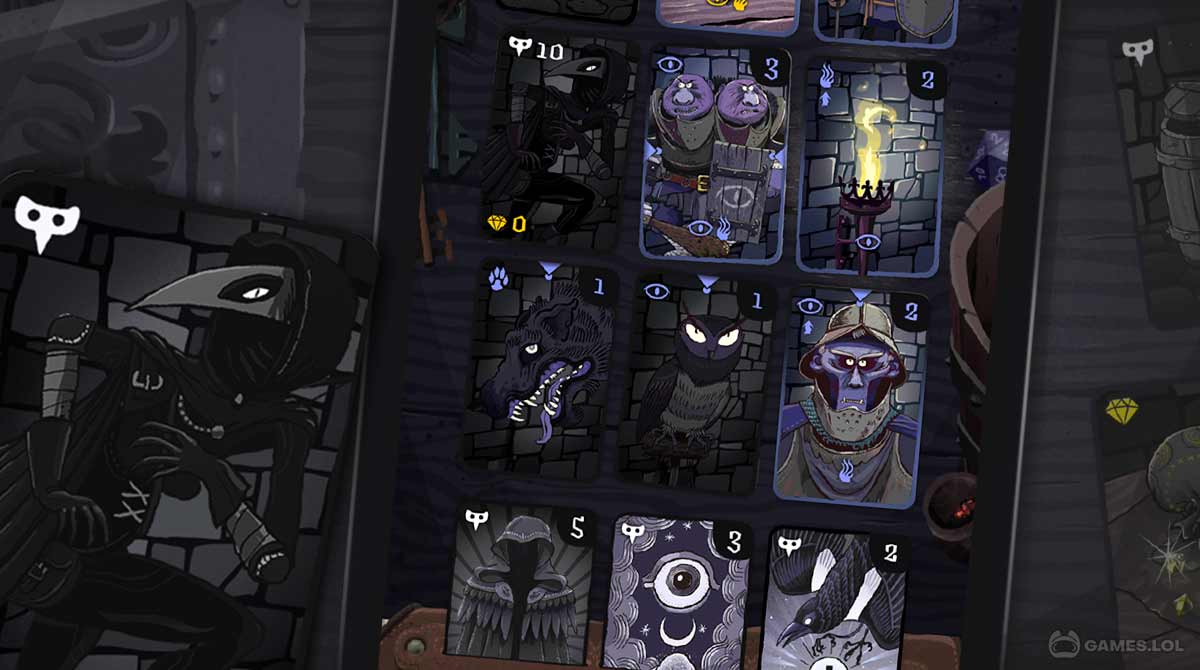 7. Thief Puzzle
If you prefer playing puzzles, there's a thief game titled Thief Puzzle. It's a game where you will be faced with scenes or situations to try to steal keys and other valuable items. You'll trace the path your character's elastic arm will go through to reach the item. This won't be easy since there will be obstacles and other items that can hinder your path. See if you have what it takes to solve the puzzle and steal the items.

8. Miami Crime Simulator
If you want another game where you live a life of crime, check out Miami Crime Simulator. It's an action game that lets you experience the underground society of Miami. It's an open-world game where you play a character who lives in the crime hotspot of Miami. Crash through an area where crime is rampant and the police are corrupt. The only way to survive is to be one of the top crime lords, and you'll do that by completing various tasks or missions in the game. Are you ready for a head-to-head deal with the police?

9. Stealth Master: Assassin Ninja
Stealth is not only for thieves but also for assassins. And if you prefer taking out people instead of stealing, check out Stealth Master: Assassin Ninja. It's a game where you will play as a ninja and infiltrate establishments with tight security. You must complete the tasks or objectives to move to the next level. But since security is tight, you will need your stealth skills to pull it off. You'll also need to take out bad guys or use items and ninja skills to ensure you're not detected as you complete tasks.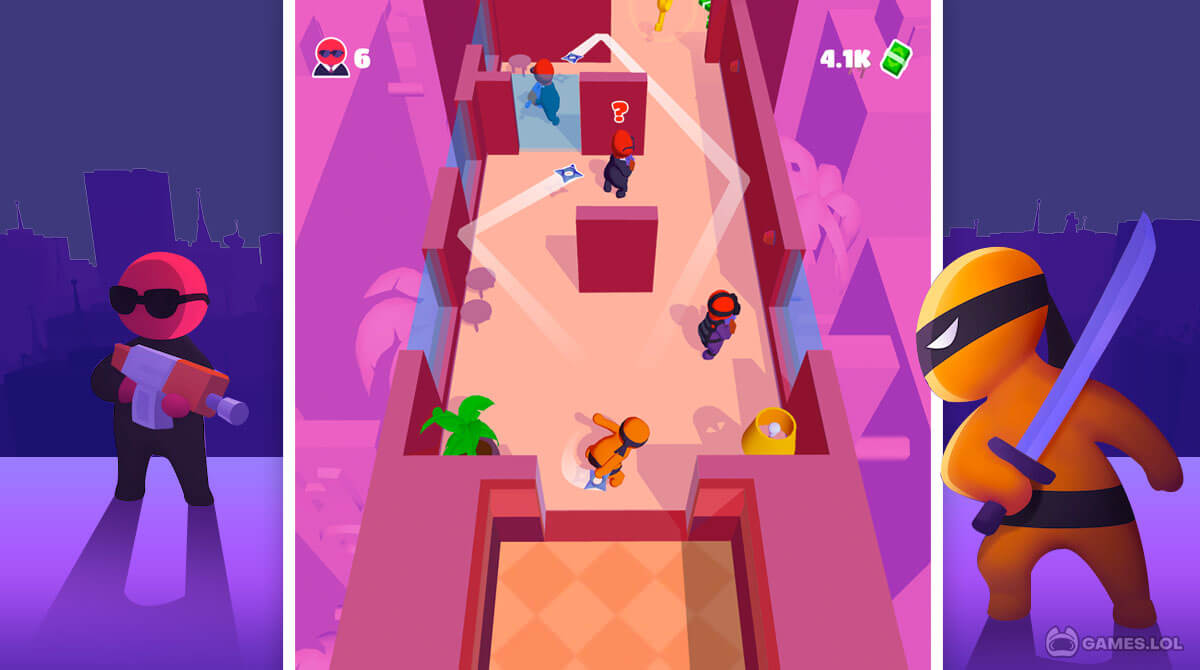 10. Clash of Crime Mad City War Go
Last but certainly not least is Clash of Crime Mad City War Go. It's an action game where you live in a world full of crime, where gang wars and violence are common. The goal in the game is to be a badass criminal and wreak havoc as much as possible while avoiding the police. You'll like the open world that the game features, providing you with a city you can freely explore. But make sure you explore when cops are not after your tail.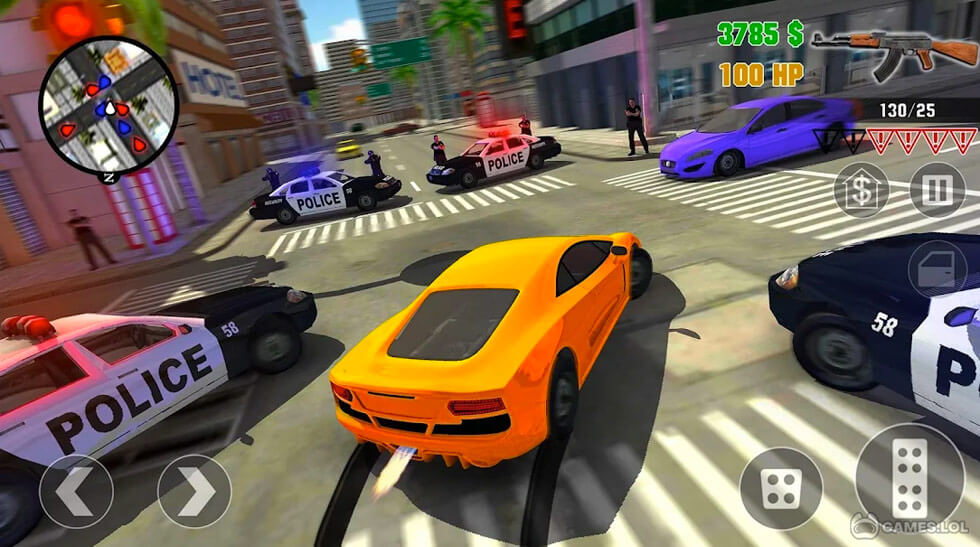 Thief Games Are Only 'Games'
The thief games listed above are some of the best and fun games you can play. But remember, they're only just games. Stealing is a crime you should not do, no matter how fun it seems when you're playing. At least in the game, there are no real-life consequences.
So, stick to playing thief games and don't try them in real life. The games listed above are great games that you will surely enjoy playing.