When you say JRPG, they're not just RPGs that are developed by Japanese video game producers. They're usually RPGs that use a turn-based battle system (not the case now anymore, though), features a fantasy world, and are Japanese with visuals and sound. These are the types of RPGs that many people love playing, which is why there are many different JRPG games available to play.
But which among them is the best one that you can play? Especially a game where you can get lost in? That's what we'll discuss in this blog post. We'll look at some of the best JRPG games that you can get lost in as you play. They're not necessarily the ones with the best graphics, storyline, or action. It's just that it's easy for you to forget everything else once you start playing these JRPG games.
An Enticing List of the Best JRPG Games You'll Enjoy
Here are ten of the most exciting JRPG games you will love to dive into;
1. Arknights
One of the JRPG games on this list that doesn't use a turn-based battle system is Arknights. Yet, it's also one of the best ones that you can play right now. It features everything you'd want from a JRPG, anime-looking characters, compelling storylines, epic, and action-packed battles, and so on. The only thing missing from this game is the turn-based battle system. But that's replaced with a tower defense battle system, which made this game very fun and more exciting to play.

2. Disgaea RPG
Another great JRPG that you can play is the Disgaea RPG. It's a game where you get to enter the Netherworld, a very deep and dark place ruled by demons, monsters, and Overlords. Your goal is to try and raise the strongest overlord while also trying to survive the chaotic world and go on an epic adventure. What's interesting is that many of the protagonists of the entire Disgaea franchise will be present in this game. So, it's an added plus if you happen to be a big Disgaea fan. If not, the gameplay of this RPG will still entice you.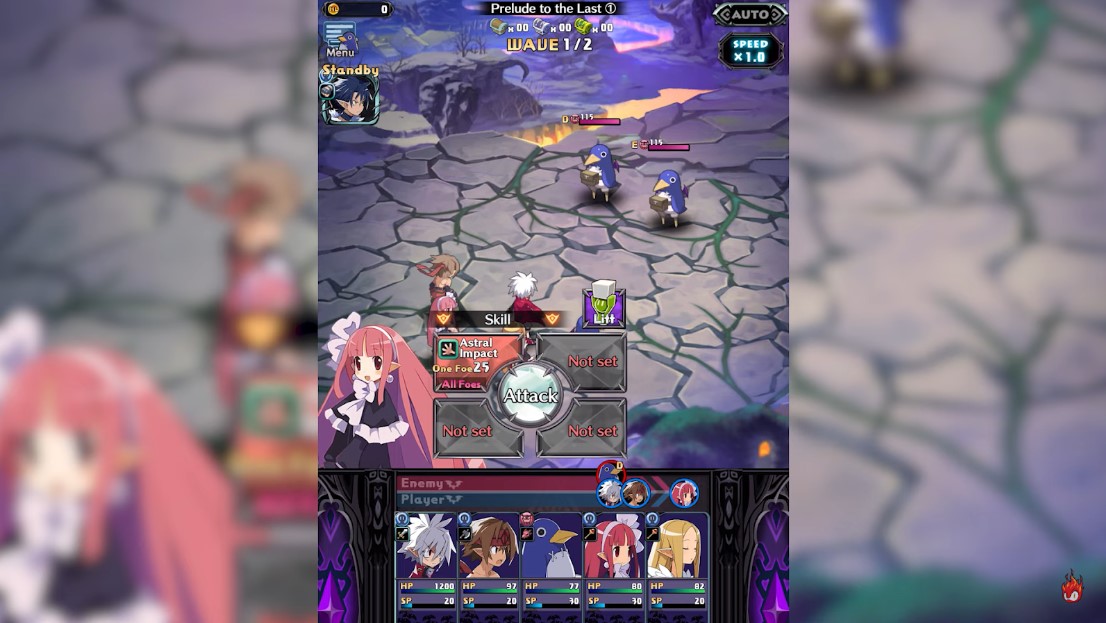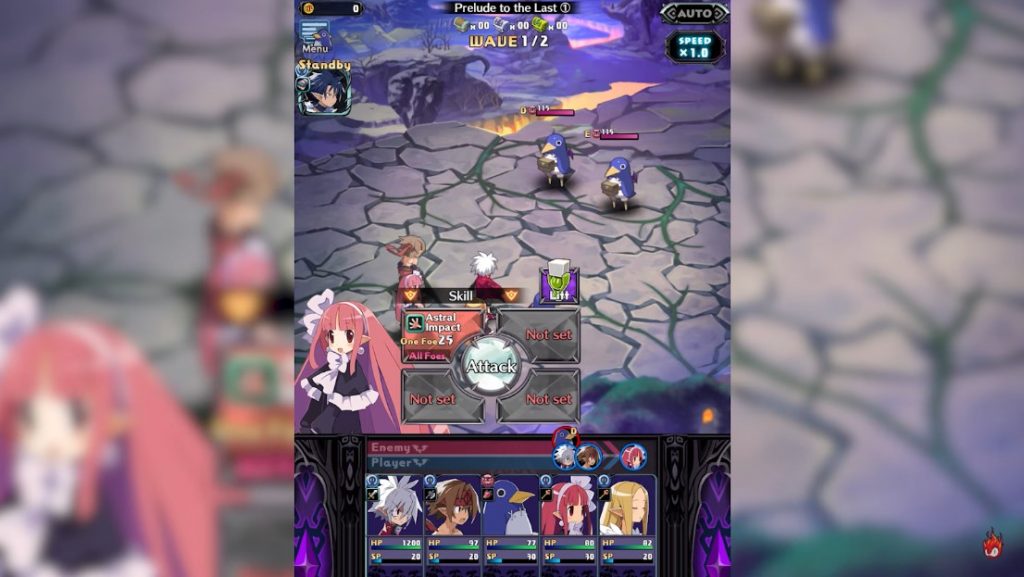 3. KonoSuba: Fantastic Days
If you enjoy playing as a hero who's been summoned to a fantasy world to prevent the Devil King and his army from taking over, then plan KonoSuba: Fantastic Days. It's a fantasy RPG with anime-like graphics and a storyline. It's not at all surprising considering this game is based on the KonoSuba series. But whether you've read the novel or not, you will still enjoy playing this JRPG. The gameplay, action-packed battles, and awesome graphics are enough to attract any RPG enthusiast to try this game.

4. SINoALICE
If you prefer a darker JRPG game to play, then try SINoAlice. It's a JRPG that provides compelling stories with dark twists. It features characters from popular fairy tales, but with a darker and harsher storyline. You get to experience these stories, which could change your perception a bit of these fairy tale characters. But don't worry, you'll have at your disposal unique and powerful characters to help you navigate through this dark fantasy world. You just have to acquire these characters using the game's gacha system.

5. Langrisser SEA
Another game that's based on a video game series is Langrisser SEA. This RPG will feature many of the iconic moments and battles in Langrisser's history, which is great for those who have played this game before. For first-time players, it's also great because they get to experience these iconic things for the first time. Another thing you'll enjoy with this game is its highly detailed grand fantasy world. It will make exploring and adventuring more fun and exciting.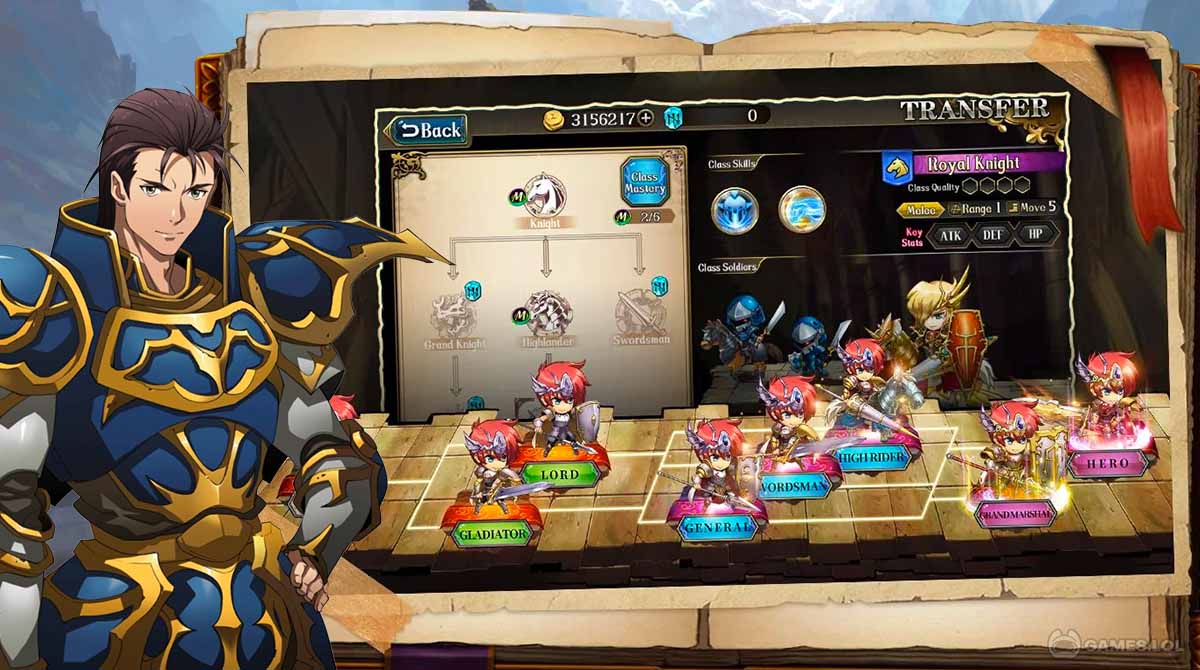 6. Final Fantasy Brave Exvius
If you're a fan of final fantasy, then you will love playing Final Fantasy Brave Exvius. It brings you new characters, as well as storylines that are typical of a final fantasy game. But what's interesting is that this game also allows you to acquire and use characters from other Final Fantasy games in the franchise. You can create a team consisting of Cloud, Noctis, Squall, Lightning, Rinoa, Barret, and many more. These characters won't be part of the story, but they can be used in any battle you'll have to go through in this game.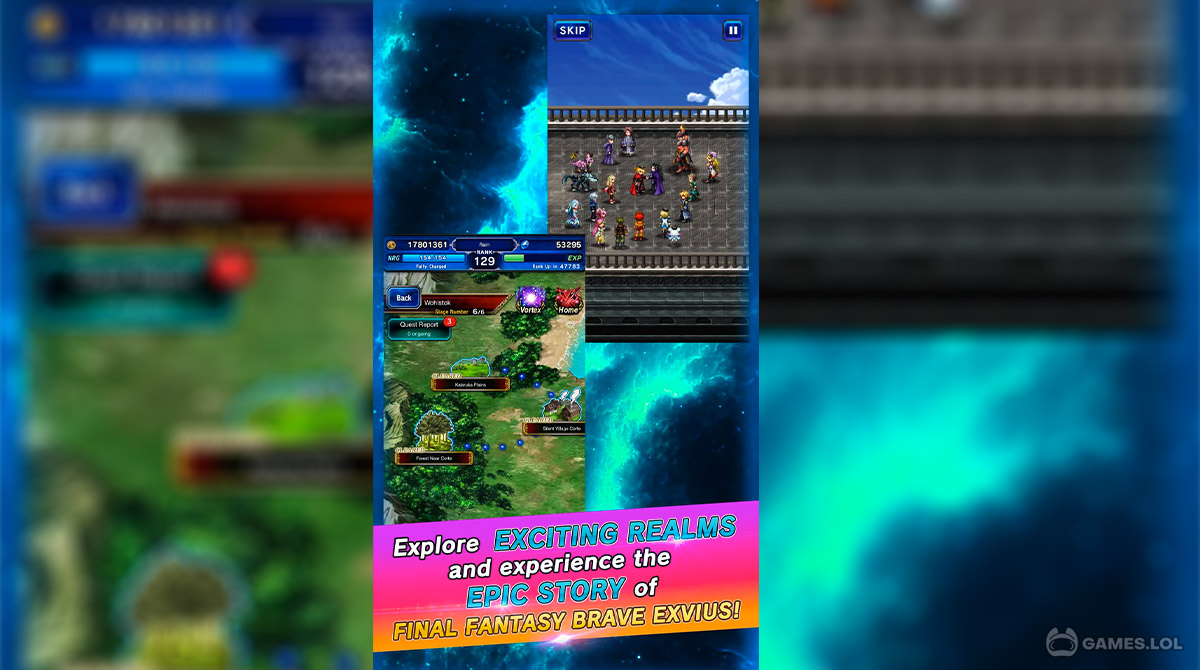 7. Exos Heroes
Here's a JRPG game that features more realistic graphics. It's titled Exos Heroes, an RPG that features lots of action-packed battles and epic adventures. The game also has charming and unique characters with dynamic personalities. All of these things are great, but they're enhanced by the game's breathtaking graphics. It will make it more fun for you to play the game and explore the world that Exos Heroes have to offer.

8. Princess Connect! Re: Dive
Don't let cute females fool you into thinking they can't be heroines. Try playing Princess Connect! Re: Dive and see for yourself. It's a game where you get to acquire and collect unique and powerful heroes and heroines. You then form a strong team and engage in many epic and action-packed battles. This game also features lots of immersive stories and beautifully created animation scenes that enhance your overall gaming experience. It's a game that you will enjoy, and see that heroines also make great protagonists.

9. Romancing SaGa Re;univerSe
The Final Fantasy series is not the only RPG series that Square Enix developed. They're also the one behind the awesome SaGa franchise and one of their entries is the Romancing SaGa Re;univerSe. It's an interesting game where you play as Polka who's on a journey to save his kidnapped partner. But the journey won't be easy since the evil being will have many creatures that will stand in your way. Fortunately, you can summon the assistance of powerful heroes to make this journey a bit easier.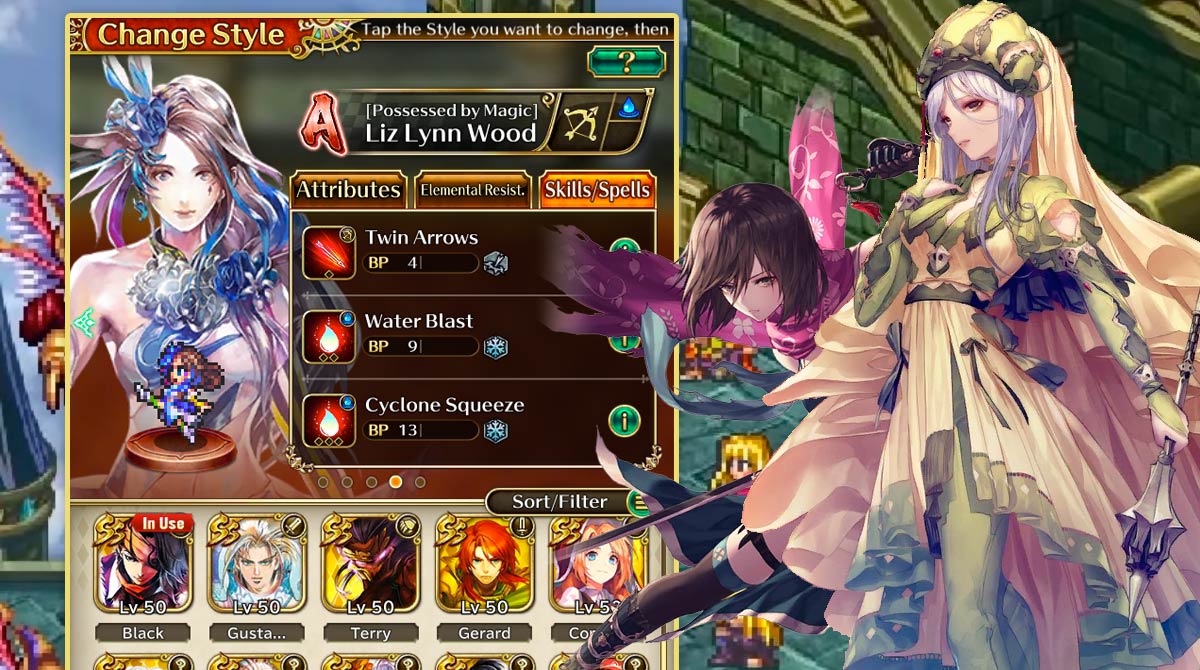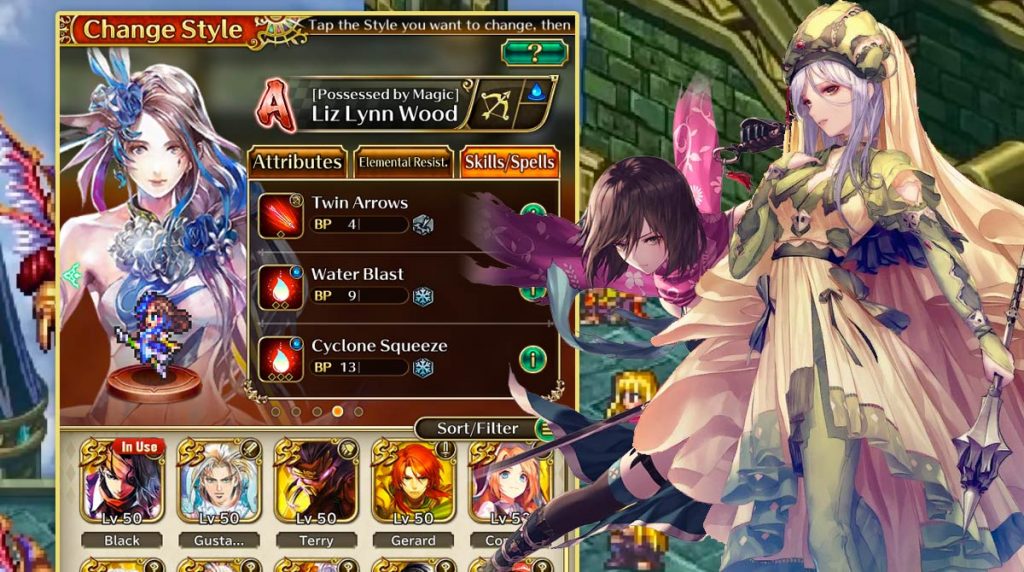 10. Brave Nine
The last good JRPG game you can play on this list is Brave Nine. It's a unique game since it's not the typical RPGs where you control 5-6 characters during battles. Instead, you'll command a platoon of characters in a tactical turn-based battle. Not only do you have to make sure your characters are strong, but you also need to have a good strategy on how you will use them in battle. It's an interesting game that offers a bit of a challenge, which is great if you enjoy challenging battles.

Which of the JRPG Games Have You Played?
There are plenty more JRPG games available for you to play. Some without a doubt offer better features than the ones listed here. But what's special about this list is that these games can keep you preoccupied for a while. You might also have played them before too. So if you're looking for more list like this one, stay tuned here in Games.lol!