Anime has come a long way. From manga (comics), you can now see them in movies, series, and even video games! The popularity of anime and anime-inspired games is never questionable. Today, most of the newly released anime-based games like Genshin Impact have already gone multi-platform. This means that you can play them on any device, whether on mobile, consoles, or PC.
There is a great selection of anime-based games that fans can fish out from a pool of Android titles. And we took the liberty to list down some of the best ones that you can play on your PC for free with the help of Games.lol today. Check them out!
ONE PUNCH MAN: The Strongest Man
In One Punch Man: The Strongest Man, you will join Saitama and his friends in an adventure to relive the original story of this popular manga. However, players won't take the role of Saitama in this game. That would be too easy, given his powerful advantage over other characters.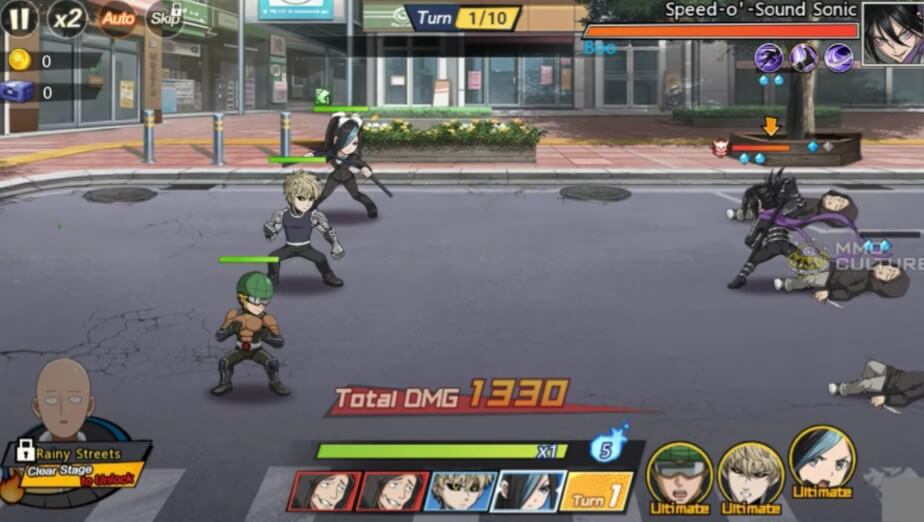 Instead, players have to form a group of heroes composed of secondary characters in the series. One Punch Man: The Strongest Man mixes RPG, turn-based combat, and strategic gameplay where you must place every hero in your team in tactical positions to win over enemies. As you win matches and upgrade heroes, you can unlock special abilities to make them more powerful.
Inuyasha Awakening
Inuyasha Awakening is a role-playing game based on one of the most popular animes in the early 90s. In this action-based RPG, players will take control of Inuyasha himself as well as the other leading characters such as Kagome, Miroku, and Sango.
The game follows the same storyline as the manga. Quick fights with various enemies are expected in between scenes. As you progress, you can unlock more characters or you can simply win them over the game's gacha system. Similar to other anime-based games in this list, you can also upgrade your characters and unlock new skills that come in handy when you need to fight off the realm's most vicious monsters.
Dragon Ball Legends
Nothing beats a classic. Dragon Ball Z is one of the first anime franchises that became popular worldwide. Dragon Ball Legends features a real-time strategy PvP gameplay where players can relive the most iconic battles of the series. Aside from its PvP mode, the game also has a story mode that you will surely be familiar with.
Azur Lane
Azur Lane is one of the most popular gacha games today that mixes RPG elements in its gameplay. The game is set in an altered sci-fi version of World War II where players collect anthropomorphic girls that turn into warships during battles. These ships are based on real warships that were used during WWII. Azur Lane offers players a tactical battle system and intuitive gameplay with a 2D side-scroller mechanism. With over 300 warships to collect, the battle never stops!
Fate/Grand Order
Fate/Grand Order prides itself on its creative narrative campaign, astonishing visuals, and extensive gacha roster that will surely hook you from the very start. The game mainly focuses on its dramatic storyline that is mixed with a turn-based combat system. In this game, you will take on a journey to save human existence from its unfortunate fate. The game takes after the well-loved Fate franchise which is popular for its visual novels.
Honkai Impact 3
Before Genshin Impact, there was Honkai Impact 3 which very much set the bar for the former. Honkai Impact 3 is a role-playing game that features gacha elements. Players take control of various heroine characters called Valkyries, defenders of earth from Honkai Invaders.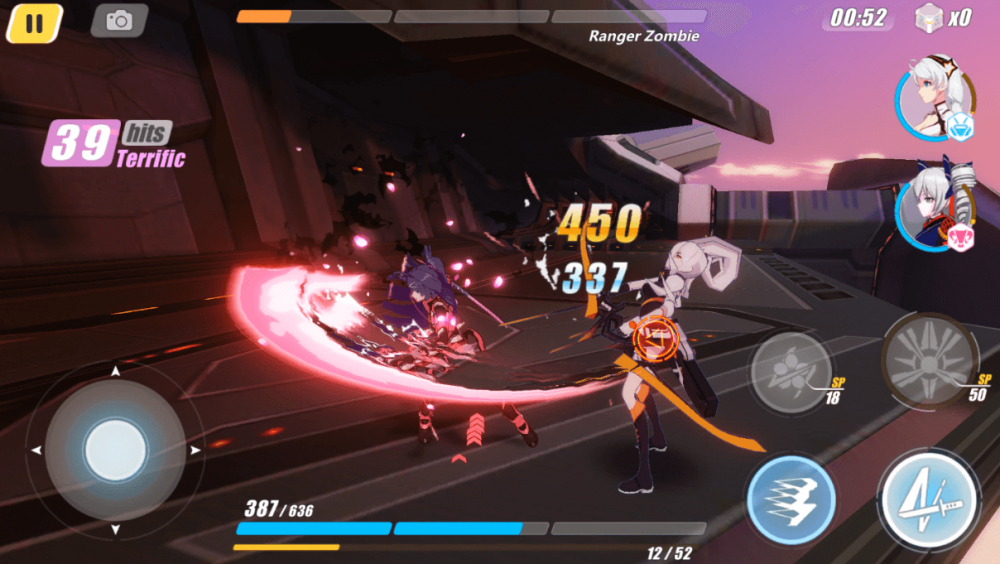 There are dozens of missions that you must take on throughout your journey as a powerful heroine. Completing missions will help you advance in its storyline where you will unravel hidden secrets behind the catastrophe that befell Earth. The game boasts an excellent mix of role-playing action, gacha mechanics, and an outstanding combat system.
Bleach Brave Souls
Based on a well-loved long-running anime series, BLEACH Brave Souls will also hook you in easily as the anime series does. In this game, you will be placed in the shoes of lead characters like Ichigo, Kenpachi, Byakuya, and Renj among others. Just like in the series, you will fight off evil monstrous ghosts in this 3D action game. Plus, you can relieve the original story and try to become the best and bravest soul reaper in the Soul Society.
One Piece Treasure Cruise
One Piece Treasure Cruise is another game that will let you relive the adventures of a famous anime. Go on wacky pirate adventures again with Luffy and the rest of the Straw Hat Pirate Crew! The game features turn-based combat where you can take full control of every iconic character of the series.
As you battle and defeat more pirates and marines, you can recruit more characters to complete your dream Pirate Crew. Set sail, assemble the ultimate team, and immerse yourself in an endless pirate adventure on One Piece Treasure Cruise!
The anime fun does not stop here. If you think that's all we got, think again. We have hundreds of unblocked anime games that you can play on your PC for free. Just go over our Anime Games catalog and you might even find old favorites and enjoy them once again on your PC just like the old times.