Music indeed connects us to a kind of satisfaction that transcends our souls. Whether that music is in a different genre, it is always intuitive that we can relate to such a musical genre. But what if there are already games that have interactive gameplay in them?
That would be good as it will enable you to have an immersive experience that was not available before. Fortunately, Games.lol brings you music games you can try on your PC. This is an opportunity to learn to enjoy music while you play. Many games offer you types of gameplay that show competition elements but are not relaxing to play.
But you don't have to subscribe to these games for there are music games to try. If you are fond of listening to music while playing, you can ace playing these music games. Even though the majority of these games are relaxing, you are still required to be attentive. If you are a new entrant to this category of games, then we have your back.
In this article, we will introduce you to 10 music games available to download on your PC. These are the most popular music games that you can play so far. What's more interesting is that they are all available here in Games.lol platform. All it takes is to download them for free and prepare your concentrated attention. But before you proceed, you need to learn first the overview of each game. This will serve as a guide to give you enough familiarity before playing each game. So prepare your creative juices and let's know about the games.
Beatstar – Touch Your Music
Most players would not intend to spill the tea but this game will enable you to master your reflexes using music. Beatstar offers you stunning graphics for a more immersive music experience. Your task is to earn as many points by hitting the correct notes.
This comes easy as the game will provide you with a tutorial for you to learn quickly. After the tutorial, you can then play the game of timing and reflex. You just need to concentrate your attention to earn more points.

Beat Blade: Dash Dance
Beat Blade Dash Dance also gives you a gameplay experience similar to Beatstar. The only difference is that you are not hitting the correct notes by just tapping it. Instead, you will act in the role of a virtual dasher who is on a mission to hit the correct notes. You will find yourself dashing on a platform with several squares.
Your objective is to earn a score by dashing across these squares and avoiding any obstacles. The game becomes more interesting, especially when you listen to your favorite song while playing. Like Beatstar, it also requires you to be attentive to earn more scores.

Tiles Hop: EDM Rush!
Tiles Hop: EDM Rush! brings you into the world of beats where hip-hop and RNB are on the next level. Consider yourself to be a cultured player while playing this game as it gamifies this music genre. Like other games we mentioned, this game allows you to hit all the correct notes.
You will do this using a ball traversing a path full of squares. Your objective is to hit the ball in each of these squares as it indicates the correct note. Concentrated attention is needed for this kind of music game to earn score points.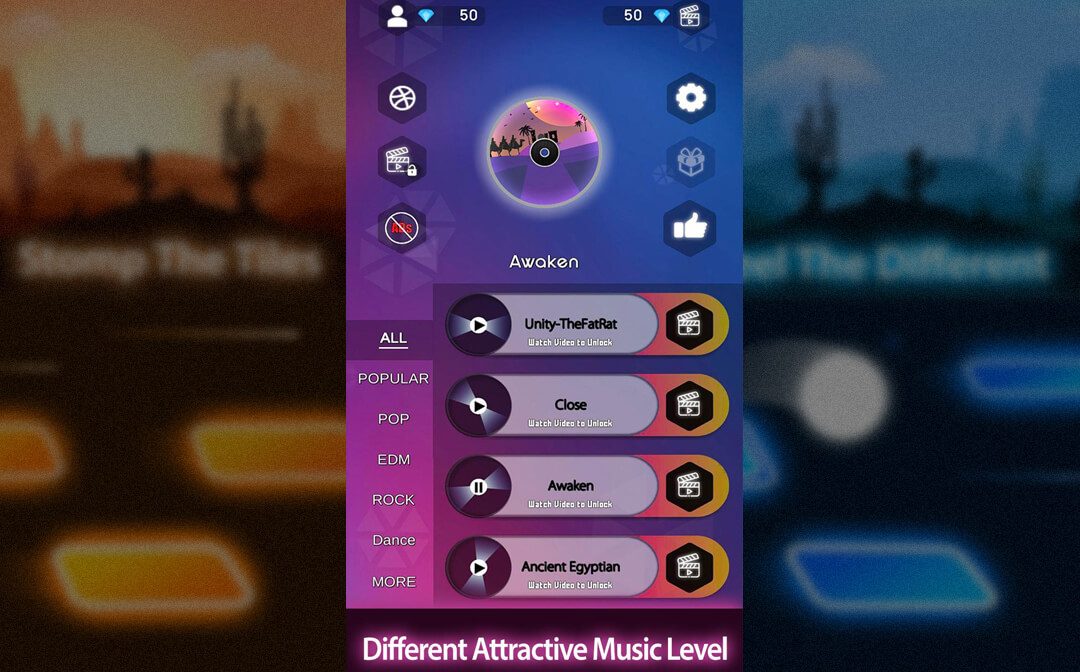 Beat Racer
Driving is an adventure sport, and there is always a thrill once you run the vehicle. That would be exciting if music is added to the equation. Beat Racer is an arcade game where adventure and music go along together.
This is a dream come true game for those who want to feel relaxed to the next level. But relaxation as a word is not enough to describe this arcade game. Because you run the vehicle while listening to music, you can also feel a sense of excitement. If you are ready for the journey of driving and music, this game always got your back.

Smash Colors 3D
Published by Basnowball Limited, Smash Colors 3D brings you the musical dance of colors. The game allows you to traverse a colorful tunnel that lets you enjoy the music. Your objective is to cross every corresponding color that matches your color. The game is suitable for those who want to lessen their stress because of its game graphics. So if you are up for this adorable challenge, you should give this game a try.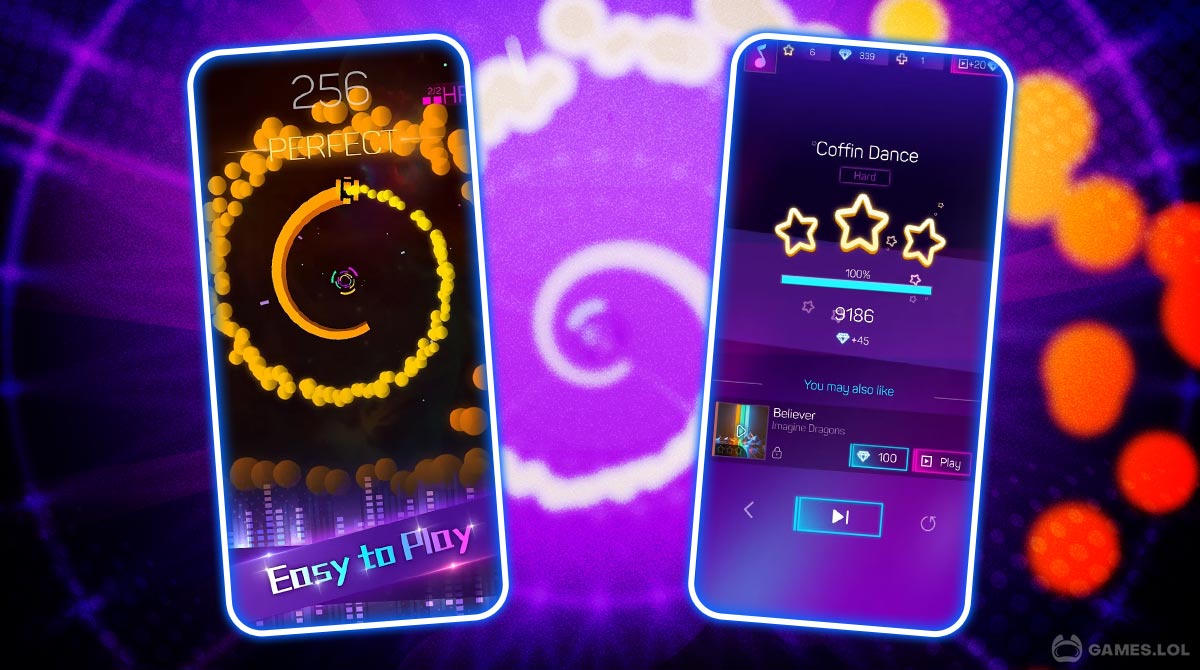 Tapsonic Top-Music Grand Prix
If anime is one of your favorite pastimes while listening to your favorite music, you should know this game. Topsonic is a casual musical game published by NEOWIZ. This musical game features anime characters in the game background. You can also listen to your favorite music while watching them like singing. Your goal in this game is simple. You need to tap the circles so you can hit the note. The game will provide some instructions as you begin to play. This game is definitely enjoyable if you want to exercise timing with the musical rhythms.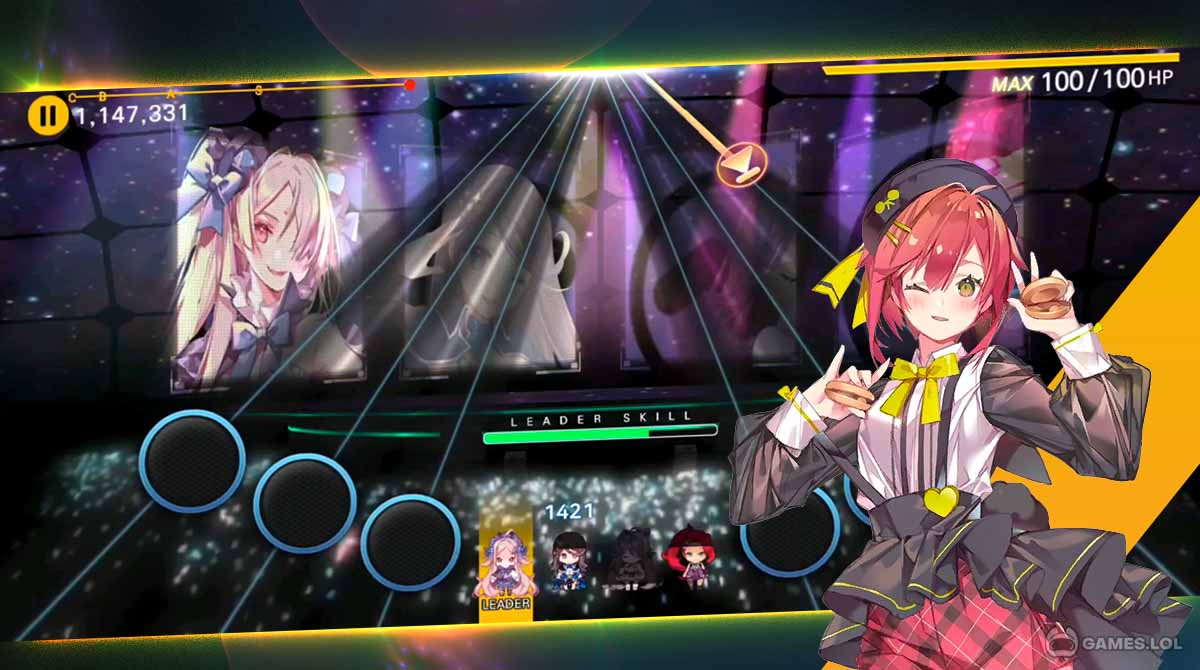 Dancing Road: Color Ball Run!
Dancing Road also offers you a round of timing that enhances your reflexes. You will be greeted with stunning graphics that will increase its immersive features. Your objective in this game is to smash the corresponding colors of the two balls.
You must accurately cross the ball to the same color to earn points. This will be easy for you if you don't have difficulty spotting the correct colors. In addition, you will not get bored playing this relaxing game with the EDMs you will love to listen to.

Magic Twist: Twister Music Ball Game
When it comes to a music game that is friendly enough to speed up your reflexes, consider playing Magic Twist. This game will immerse you into a colorful challenge of traversing the ball in a series of rectangles. Like other music games that we mentioned here, the objective is to hit the correct note.
The game is easy to play, but please don't forget that it requires you to be accurate. You need to be attentive to land the ball to the exact rectangles so it will continue its journey. Enjoy listening to the playful soundtrack, and ace the game as you progress.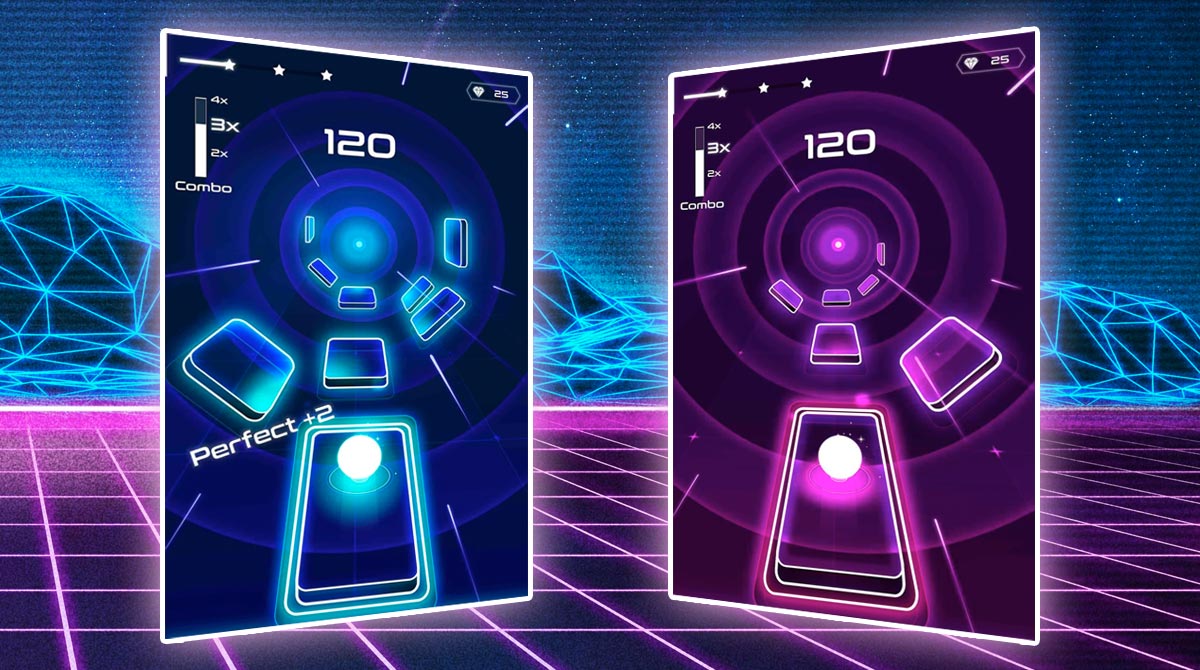 Harmony: Relaxing Music Puzzles
Are you currently experiencing neurotic symptoms that you want to let go of? Well, this game got your back. Harmony is another musical game where gameplay and therapy are partners of your appetite. The game allows you to tap into familiar grid patterns that turn into musical notes. The musical notes are the ones you heard of in piano tutorials. If you can relate to that musical background while playing, you will have a relaxing experience.

Rock Hero – Guitar Music Game
You probably hear rock music every time you go around. If it gets your heartbeat fast and your head banging spontaneously, then you need to try this game. Rock Hero is a casual musical game where you need to get the right timing. Your objective in the game is to tap the right color that corresponds with the color of the guitar capos.
The game shows you different types of rock songs from different bands. Think of the labels "punks not dead" or the alternative love songs of the 80s. These are the best songs that you probably enjoy when you hear them. The game makes them interesting, as they include them in the gameplay. So sit down, relax, and play this game while reminiscing the meetup of classical and modern rock.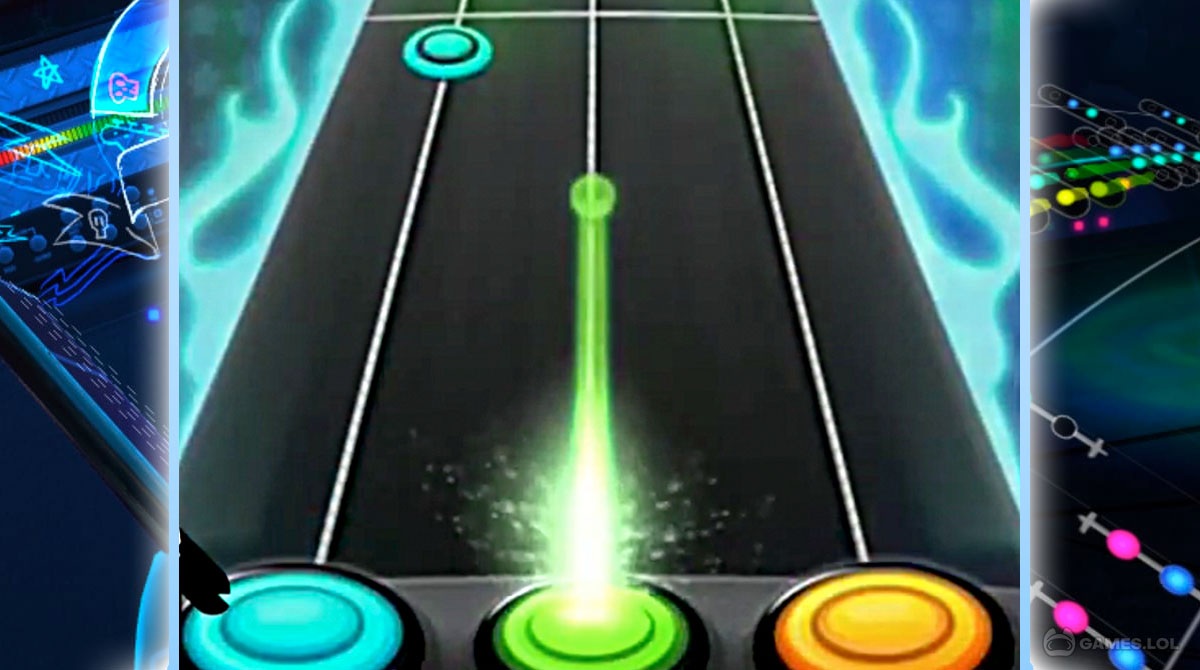 Bottom Line
Now that you have an overview of the ten games we mentioned, it's time to play them on your PC. Download your preferred game here in Games.lol to have a more immersive gameplay experience. For more updates about music games, stay tuned here in Games.lol.