Flying games combine action and adventure with a simulation that takes place at great altitudes. Below you'll discover the best flying video games that will allow you to see the earth from above. Ride a plane, at the back of a huge beast, in a futuristic rocket, or the body of a lovely bird, choose your bet. There are also some flying, including motorcycles and cars, that engage in breathtaking aerial combat. In these wild free games, you can play as a war hero or a dragon.
Planes can be controlled in multiplayer modes in engaging shooting games. To complete each level, you must carefully guide your plane over choppy air and dense cloud cover. You may also need to fight other aviators or large beasts in the sky sometimes. Prepare yourself for thrilling combat at great heights.
With that said, feel free to choose which of the games below will satisfy your need for flight. All you need to do is click the title of your chosen game and follow the download instructions provided.
Hungry Dragon
Hungry Dragon is a fun and fast-paced flying adventure video game where everyone and everything is on the menu. Unleash your fiery fury from above with your very own mythical beast. In this medieval-themed game, you can command terrible dragons as you fly, burn, and devour your way across a world full of myths, monsters, and wonderfully gullible prey.
The realm you will explore is very extensive, with access to new areas restricted until you have stronger and larger dragons. Leveling up your smaller critters and investing some gold will get you those. Larger dragons may consume larger prey, but as you get bigger, you'll encounter ever-more-dangerous foes attempting to prevent you from tearing off their faces.
Nothing in this game is very difficult, but there are a few interesting twists that will keep you interested. You can bring your pets with you to start. These provide you bonuses and enhancements, and bigger dragons can transport more creatures. If you love chaos and flames, this game is for you.
Flutter Starlight
If dragons are too much for you, then perhaps the butterflies in Flutter Starlight will do. Raise and gather adorable moths in a zen grove of magic. In this delightful collecting game, you'll quickly discover that moths are as lovely as any butterfly! Set out on an exploration voyage and start gathering new moths by guiding them through their amazing lifespan.
It's a genuine marvel of nature, just like butterflies! Send your moths bursting dandelions and gathering pollen across the enchanted zen woodland. Watch them frolic and flutter as you admire their beauty and cute characteristics.
Enjoy the tranquil atmosphere of the enchanted zen forest, where flowers blossom while fireflies cast light over the woodland. Watch the stars glitter as the moon travels through its cycle. Increase the size of the forest and embellish it with a wide variety of magical plants. These plants will surely help you find more moths to gather. Find out about other people that live in the forest who have intriguing stories to share and riddles to solve!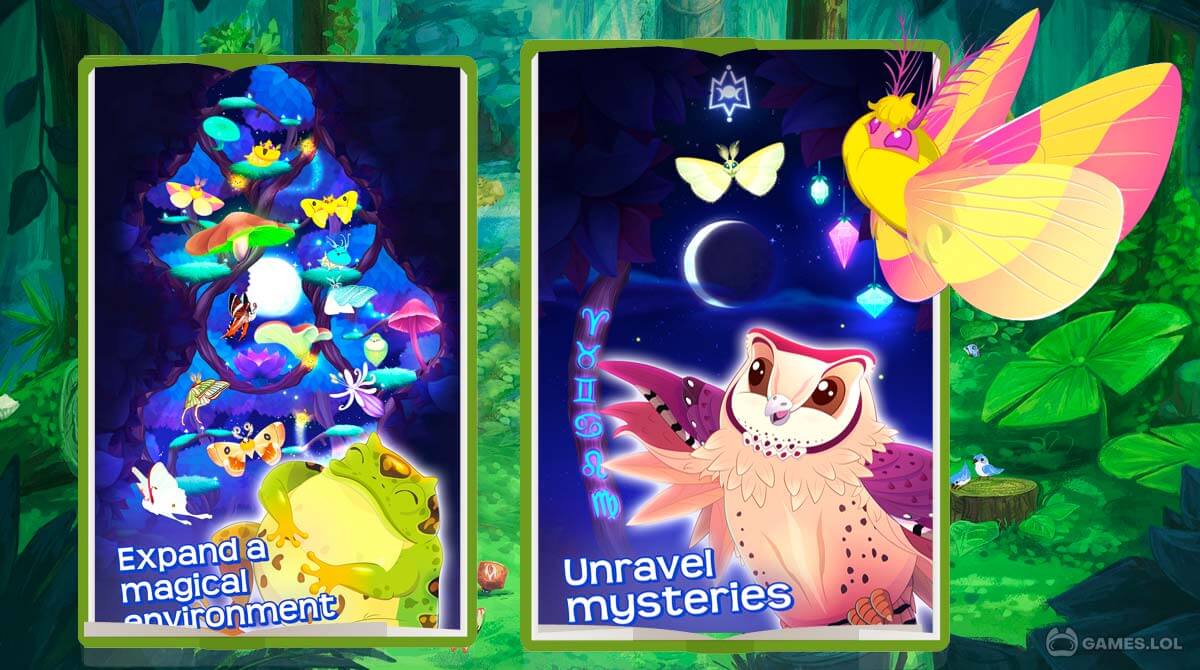 Aces of the Luftwaffe
England is experiencing its darkest hour. Only a small number of courageous pilots are left to take on the Axis' strongest forces in the Battle of Britain. Don't let go of the button until every single enemy has been destroyed in the air! Get onto your war plane! Are you ready to take the battle to the mainland even if you defeat the infamous Aces of the Luftwaffe?
ACES OF THE LUFTWAFFE is a thrilling, fully voiced vertical scrolling shoot 'em up with plenty of action. To defeat your foes, avoid bullets, gather tons of power-ups, and use special skills intelligently. There are two campaigns with a combined 50 levels, waves of diverse lethal opponents, and numerous epic boss battles. Can you handle the job?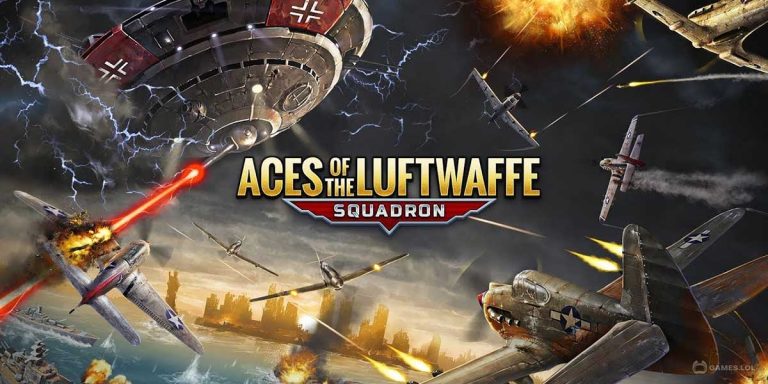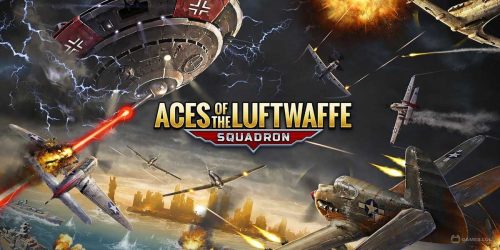 Sky Warriors
Sky Warriors is an exciting aerial combat game. Battle your enemies in the sky in action-packed, six-player, real-time PvP airplane combat. The gameplay is one continuous rush of adrenaline as you fly through the air. Start shooting missiles, avoiding enemy fire, performing combat maneuvers, and employing tactical equipment to become an ace!
Prepare your loadout to suit how you wish to fly and battle, such as with powerful explosions. Using cluster missiles is the best option. Want to avoid being noticed? Your pals are the chaffs. Rather watch the battle from the sidelines? Long-range missiles are ready to fire. Fight however you like!
1945 Air Force: Airplane Games
In the action-packed combat flying game 1945 Air Force, you take command of a fighter jet and fly into battle. Take on the role of the squadron commander of an elite air force unit in each 1945 Air Force campaign. You may also participate in both team-based combat and solo action combat.
Fight on some of the most renowned historical aircraft, ranging from vintage jets to light and heavy bombers. Dominate the skies with iconic planes such as the P-51, Lockheed P-38 Lightning, Grumman F6F Hellcat, Su-5, P-36 Hawk, Schwalbe "Swallow", Mitsubishi A6M Zero, and B-17 Flying Fortress. The enemy is always approaching so get ready with the rumble of war! Spread out your steel wings, embark on a solo expedition, and start ruling the skies!
Helicopter Escape 3D
In this action-packed helicopter shooter, you are on a mission to free the hostage from swarms of zombies, criminals, henchmen, and opposing soldiers. Get ready to rain down fiery retribution from above in Helicopter Escape 3D. Keep your guard up, keep an eye out for danger, and don't stop shooting until she jumps to safety. Remember that in this straightforward shooter action only the quickest and the deadliest survive, so brace yourself. Helicopter mayhem that is both extremely cruel and extremely entertaining will also keep you going back for more.
Assist the hostage's escape by taking out the never-ending line of assailants following her. Use weapons such as bombs and other in-game items to take out a large number of adversaries. You may use the skillful shooting to take out as many foes as you can. Make sure not to accidentally hit the hostage as you unleash damage on the enemy.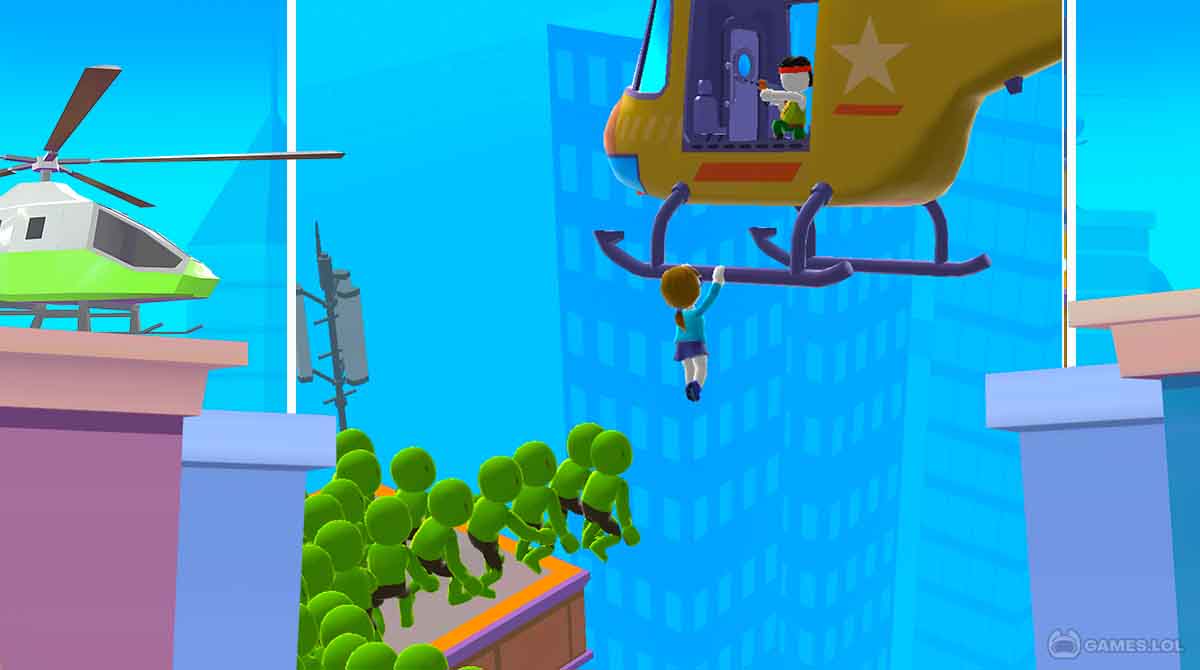 Jungle Fly
Do you enjoy games with infinite running? Or perhaps you are sick of your favorite genre's typical structure? Are you up for a fresh challenge, too? With Jungle Fly by ICLOUDZONE INC., experience a distinct spin on the infinite flying arcade game genre.
Engage in a frenzied adventure with your pals in an HD world that is richly detailed. Avoid obstacles and gather cash and power-ups to outwit the predator at your back. Enjoy hours of nonstop entertainment by immersing yourself in this thrilling, edge-of-your-seat game.
AirAttack 2 – WW2 Airplanes Shooter
The premise of AirAttack 2 is straightforward. Controlling your plane, which will automatically fire at your foes, is all you need to do. But you must avoid getting hit by your enemies if you don't want to lose the game. Additionally, think of a strategic location to eliminate them.
Even though it is a conventional shooting game, you won't realize how addicted you are to it until you learn more about it. In addition to dodging your opponents, one can also use a bomb to take out targets on the ground. In that way, you can still reach those areas that a typical aerial shooter couldn't reach.
If you are looking for an air combat shooter with beautiful 3D visuals and a stirring orchestral score, this is for you. Take in the timeless feel of a modern shoot-em-up with a World War II arcade theme. Prepare your aircraft and use bombs, a tail gunner, a flamethrower, etc. to eliminate the axis powers.
Free Flying Racing Car Driving
Do you enjoy playing driving games? Do you want to drive your race car like an airplane? If yes then Free Flying Racing Car Driving for you! Test both your driving and airplane piloting skills simultaneously. Fly your plane over the city, explore different sceneries or drive your car while performing slides and stunts. Go back in time and control a flying automobile with incredible precision.
If you enjoy driving games with flying buses, dragons, and muscle carriages, grab this free flying car game today. Turn the turbo engines on to accelerate but avert colliding with the city buildings' skyscrapers. This game does not require players to perform incredible leaps, aerial hula hoops, float on platforms, or drive on spiraling roads., You are not also tasked to perform otherworldly maneuvers in unimaginable settings. It is just pure flying and racing pleasure all ages that enjoy taking on new challenges can play this game.
Warplanes Inc. WW2 War on Hill
Play Warplanes Inc. and take off from the aircraft carrier to confront a World War II warplane in the sky. Destroy Flight Shooter to show off your expertise with flight simulators, and warplane takeoffs and landings. Playing this active combat simulation on your PC will give you the pleasure of piloting a fighter plane and participating in a battle on the hill. It is an action simulator that showcases the aerial battle between vintage World War II aircraft. Additionally, the game is focused on two narratives: invasion and defense.
Prepare to fly your jet and engage in realistic combat as you plan your next move to defeat adversaries. In the action game Warplanes, war machines from 1945 are used in air combat. Online play of this action game allows you to compete against gamers from across the globe. Alternatively, you can use it as a flying simulator offline.
So what are you waiting for? Download any of the games on this list and get ready to conquer the skies. To get fresh updates about any game-related news, reviews, and new game list, be sure to visit Games.lol from time to time!