Shooting games are one of the most celebrated and most played subgenres in the action game category. This is because the origins of shooting games began during the invention of video games. In fact, the space shooting game Spacewar! is one of the first video games ever invented.
Fast forward to today, the rise of the free-to-play genre has further solidified the status of shooting games. The surge in popularity of free-to-play games made shooting titles more accessible than before. As a result, players are often caught up in the dilemma of choosing which shooting game to play in an over-saturated genre.
For that reason, we have made our own compilation of free-to-play shooting games that you can download, install, and play on your PC. Do note the games in this list are unblocked versions of existing titles optimized for PC installation and gameplay. The games on the list below are in random order and are not in a hierarchy.
1. PUBG Mobile
PUBG Mobile is one of the most played and controversial shooting games on our list. But for now, let's leave the "controversial" part of the game and focus on the features more. With that said, one of the most interesting features of PUBG Mobile is that Tencent somehow managed to cram some of the most exciting features in the original game into this free-to-play game. In short, PUBG Mobile brings the exact, if not better, battle royale experience that is seen in the paid version. The best part is that you can now download and play this game on your PC.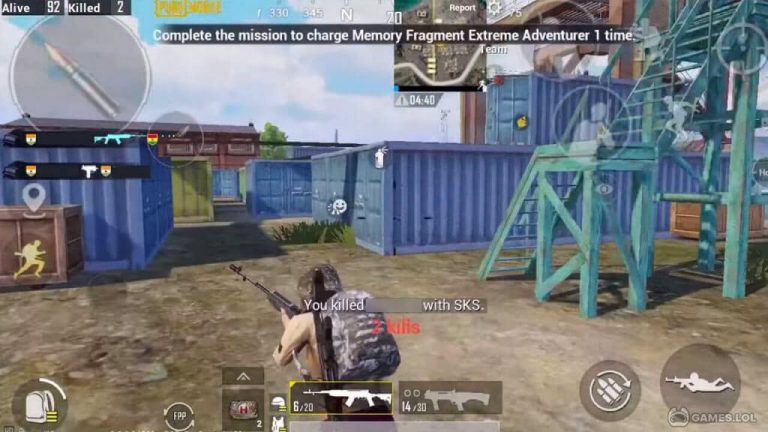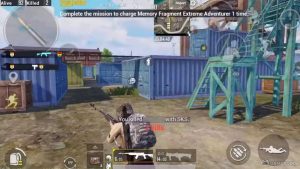 2. Call of Duty Mobile
Similar to the first game on our list, Call of Duty Mobile is a standalone shooting game that employs battle royale elements. What makes this title different from PUBG Mobile is the less casual and more battle-inspired theme. Thus, Call of Duty Mobile is best for those who like to play their battle royale matches in war-torn maps using military-grade equipment, while PUBG Mobile is highly recommended for players who just want to have a casual battle royale experience.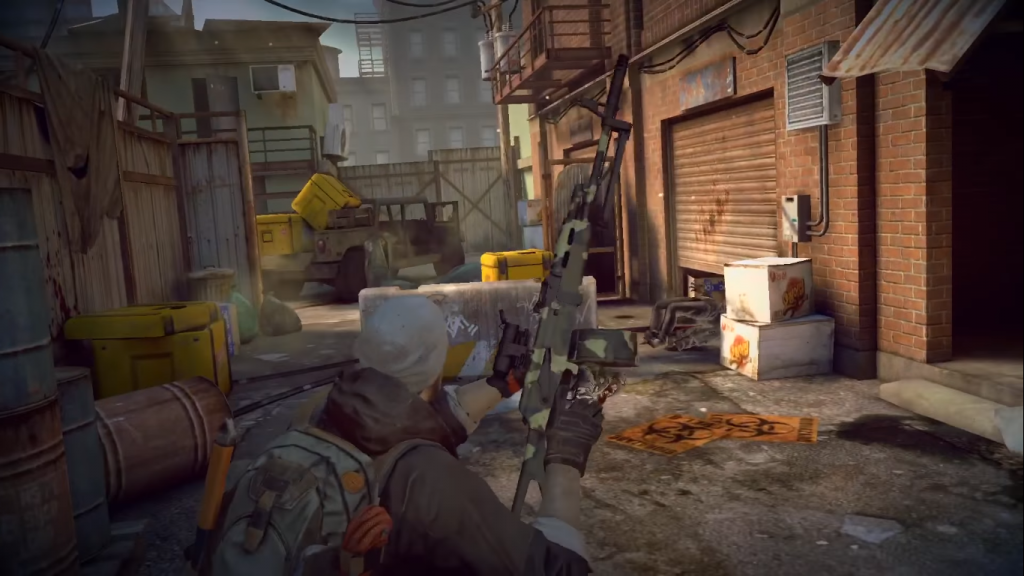 3. Left to Survive
If you like a dash of the zombie apocalypse theme in your shooting game, then Left to Survive is the game that will satisfy your thirst for a zombie horror experience. Left to Survive has come a long way since its initial launch in 2017. Thanks to the game's developer L My.com B.V., Left to Survive is aging like fine wine. The painstaking effort invested by the game's developer is finally paying off as the game now comes with fluid gameplay and balanced combat mechanics compared to its previous version. Not to mention, the graphics of the game also underwent an overhaul, making the game's visuals even more brilliant than before. Explore one of the most underrated third-person multiplayer zombie games on your PC.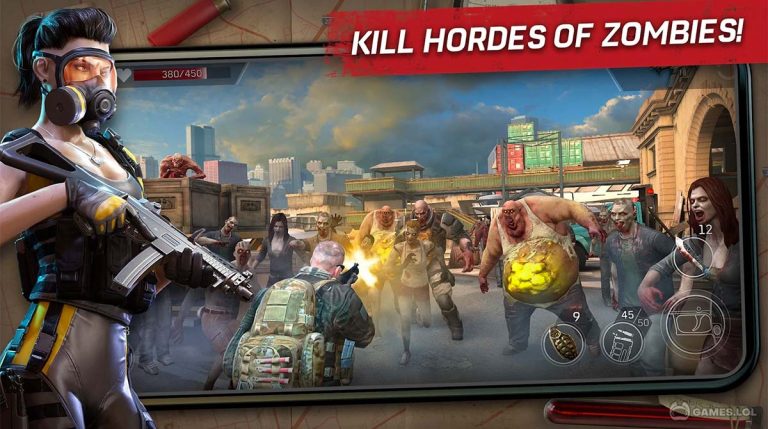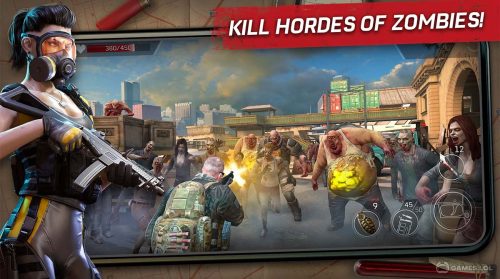 4. Dead Effect
Dead Effect is a free-to-play shooting game that also comes with an undead theme. What makes it different from Left to Survive is that the game mostly features a single-player campaign. Some of the best features of Dead Effect include a solid narrative, an immersive single-player campaign, and stunning visuals. For those who like to experience a unique shooting game with a single-player campaign, Dead Effect is a title worth checking out.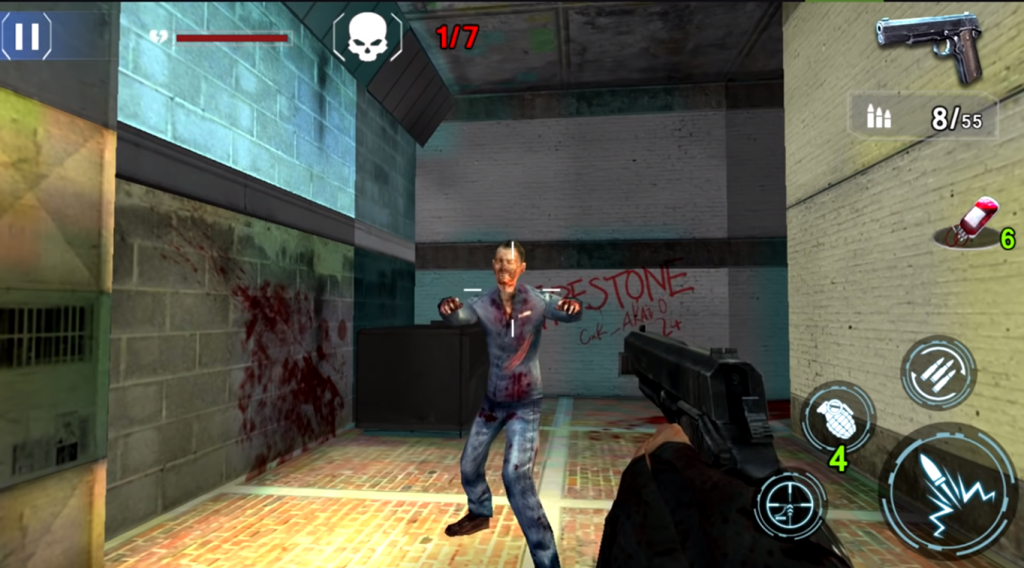 5. Overkill the Dead: Survival
Overkill the Dead: Survival is another zombie apocalypse-themed title that uses a first-person perspective. Unlike other titles on our list, Overkill the Dead: Survival does not focus on a single mode alone as the game allows you to experience the apocalypse from various perspectives. Instead, you can show off your shooting skills in Defense, Elimination, and Sniper modes. With that said, Overkill the Dead is highly recommended for shooting enthusiasts who want variety in their game.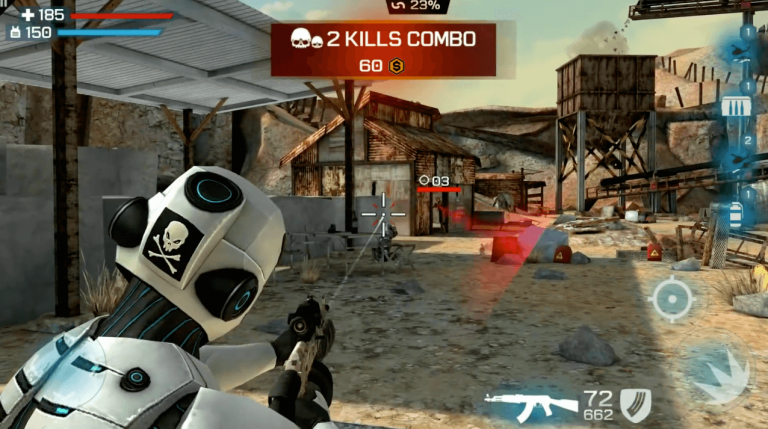 6. Warface: Global Operations
Warface: Global Operations is a free-to-play game from the highly acclaimed studio Mail.Ru. If the title sounds familiar, it is because the game is a spinoff from the world-renowned shooting game from Crytek Kiev of the same title. Moreover, Warface: Global Operations allows you to explore seven maps, four game modes, and an arsenal packed with over 200 customizable weapons. On top of that, the game also retains the classic co-op mode seen in the original game. With that said, if you want to experience high-definition graphics and seamless PVP/Coop gameplay then Warface: Global Operations should be on your list.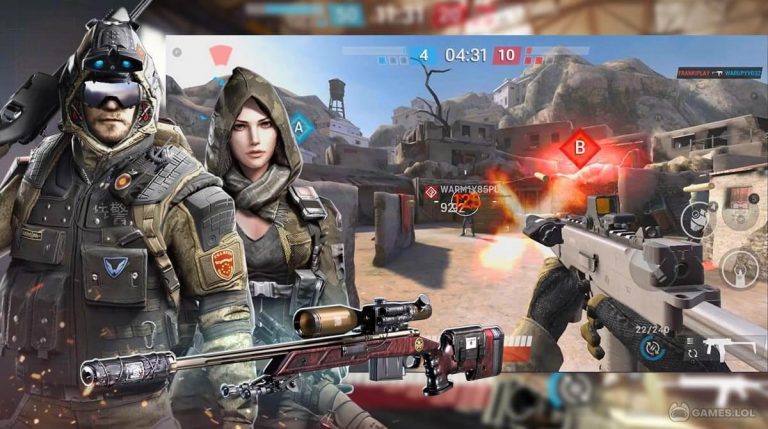 7. Rules of Survival
Rules of Survival is a third-person shooting battle royale game that boasts a 120-player map capacity. Like other battle royale titles, Rules of Survival follows the generic last-man-standing gameplay mechanics. In addition, the game also features some of the best visuals in the free-to-play platform. Not to mention, it's one of the few titles that come with a dynamic weather system complete with a day and night cycle. Furthermore, Rules of Survival is best for those who want to compete with hundreds of players in a single match.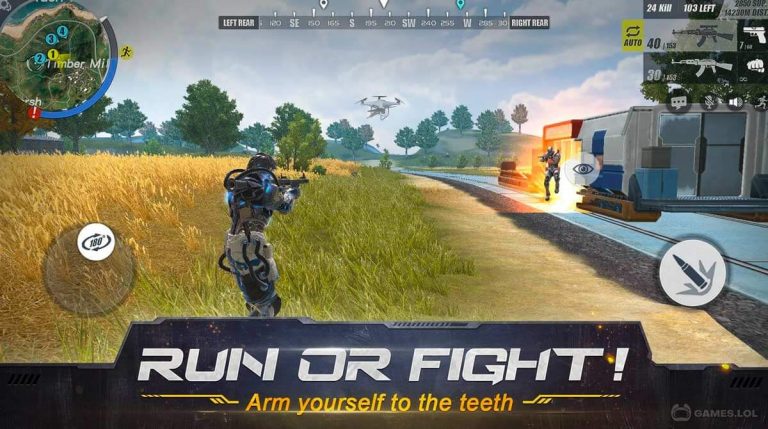 8. Girls' Frontline
If you're into gacha games, then this tactical shooting game from Darkwinter Software Co might pique your interest. Girls' Frontline is a combination of gacha, RPG, and tactics rolled into one. On top of that, the game features a solid plot that is worth exploring. Moreover, Girls' Frontline is best for those who like gun-based games and RPG elements.
9. Grand Battle Royale: Pixel FPS
Grand Battle Royale: Pixel FPS is just like what the title describes. The game offers a competitive multiplayer battle royale experience from a first-person perspective. One of the features that make this title special is the voxel-based graphics and an overwhelming arsenal of weapons. Furthermore, Grand Battle Royale: Pixel FPS is best for those who love to play Minecraft and FPS games.
10. Pixel Gun 3D
Pixel Gun 3D is another voxel-based shooting game that you can download and play free on your PC. Unlike Grand Battle Royale, Pixel Gun 3D focuses more on survival, among others. The game comes with a wide selection of game modes, including Deathmatch, which has similar gameplay mechanics to battle royale games. Other than that, Pixel Gun 3D features a huge arsenal of weapons, seamless multiplayer/coop gameplay, and a vast map to explore.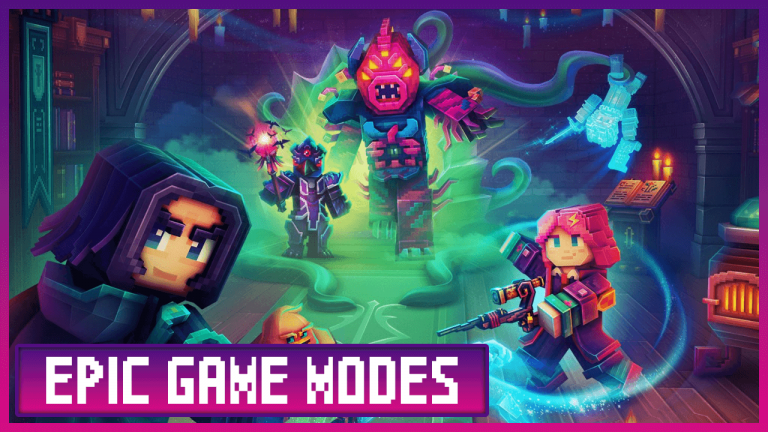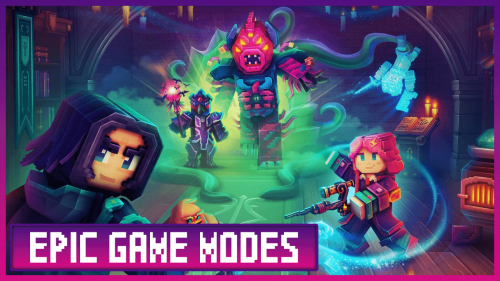 Conclusively, you do not need to spend a ton of money just to play a decent shooting game. All you need is to do a little research, or in this case, do a quick browse on Games.lol's shooting game category. With that said, feel free to download and install these shooting games on your PC today for free. Don't forget to share these games with your friends and other shooting game enthusiasts you know.