If you're into an exciting and action-packed multiplayer fighting game, you likely played Super Smash Bros. It's one of the best multiplayer fighting games that features all characters from games published by Nintendo. This provides for interesting gameplay and its popularity also paved the way for other games to make gameplay similar to this. Though there are a lot of available games like Super Smash Bros., not all of them are created equal. Some games are just better than others.
So, since there are many games like Super Smash Bros. available to play, choosing the best one can be a little challenging. In this blog post, we'll list down some of the best games like Super Smash Bros. We will discuss what makes these games great and good alternatives to the multiplayer fighting game.
1. Brawl Stars
When it comes to multiplayer action games, probably the best you can play is Brawl Stars. Its gameplay is not that similar to Super Smash Bros. since it's more of a MOBA game instead of fighting. But it provides similar enough excitement and action that it makes this game a great alternative to Super Smash Bros. It's also a game that features awesome characters with unique abilities and skills, as well as several fun multiplayer game modes to play. You will surely enjoy playing this exciting game.

2. Beat Street
If you prefer a more classic action-fighting game to play, then check out Beat Street. It's an action beat 'em up game that will make you reminisce of the classic arcade games in the 90s. What makes this a fun alternative to Super Smash Bros. is that it also features different and unique characters to use. It's a game that features exciting and action-packed fighting gameplay. You will surely get your fill of smashing enemies with this awesome and fun game.

3. Marvel Contest of Champions
If you want a fun fighting game like Super Smash Bros., then play Marvel Contest of Champions. It's an action-fighting game where you form a team of Marvel characters and then uses them in a fight. What's interesting is that you'll be able to use even Marvel villains for your team. The game does feature a bit of RPG since you will also have to develop your characters, as well as summon to increase the pool of characters you have access to. Fights are also 1-on-1, which makes for a more exciting battle.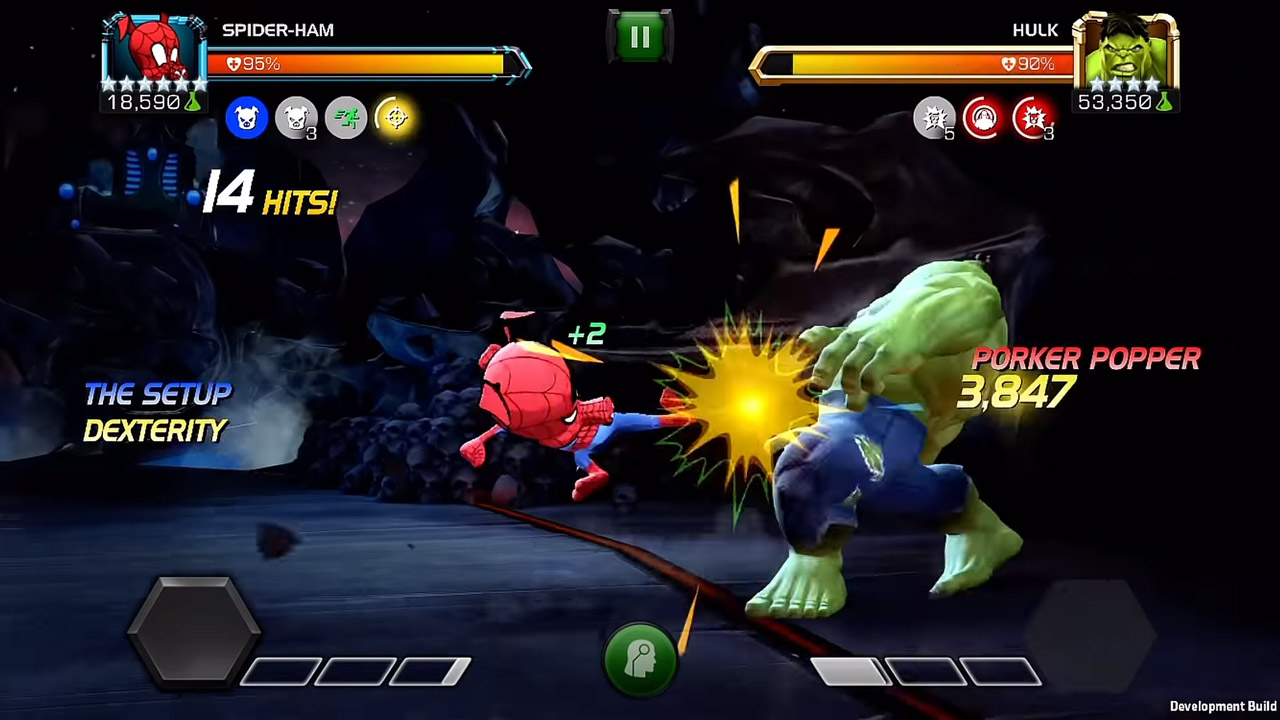 4. Bombsquad
Another great and exciting game you can play that's similar to Super Smash Bros. is Bombsquad. It's a multiplayer action game where you will participate in a group battle inside a battlefield against other players. But unlike other games on this list, there are no unique or powerful characters to use. Instead, players will use a bomber during the fight and put down bombs to try and defeat other players. What's interesting is that there are boxes on the field that contains special bombs to use. There are also different multiplayer game modes that players can enjoy.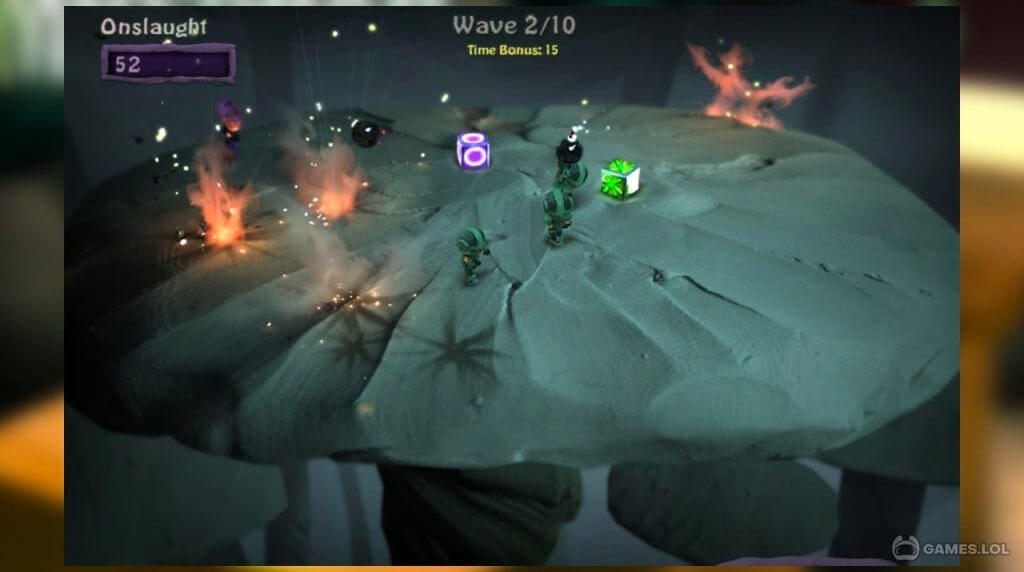 5. Extraordinary Ones
Extraordinary Ones is another great game like Super Smash Bros. that you can play. It features many different characters with unique skills that players can use. Battles are also 5v5 like MOBA games, which means you fight in a group instead of 1-on-1. This makes fighting more exciting and the action more explosive. Since this is also a MOBA game, the gameplay is not just about killing your enemies. You'll need to destroy your opponent's base to win. This is more fun and exciting to play since there's also a bit of strategizing involved and not just relying on your fighting skills.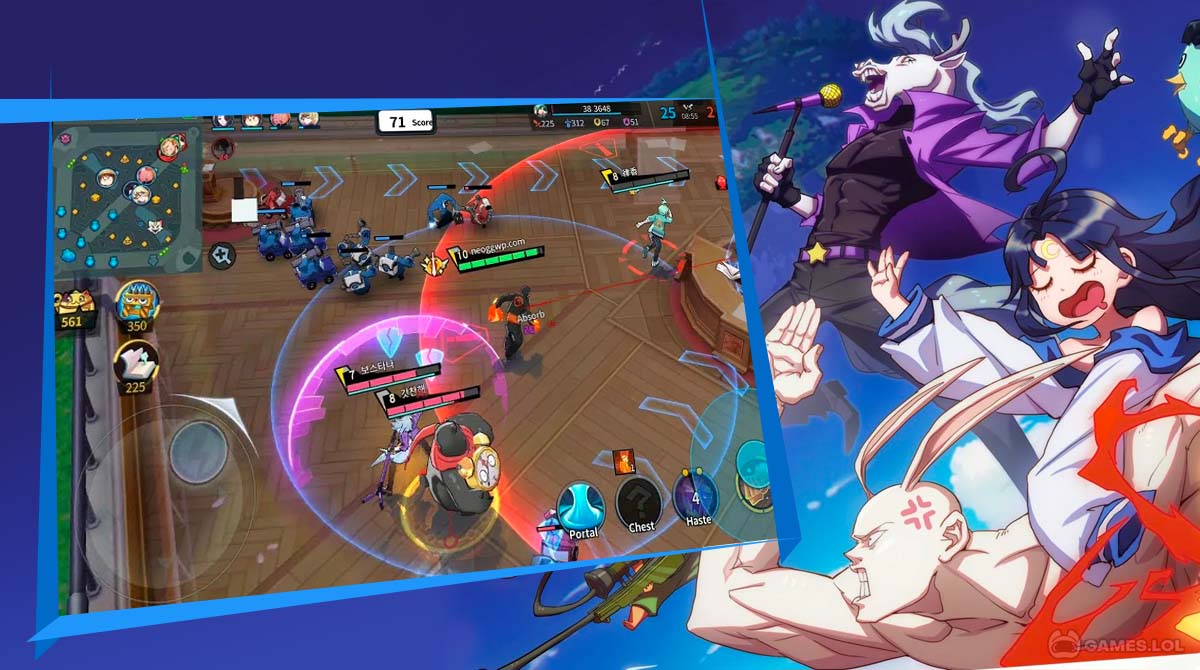 6. Rowdy Wrestling
Another game that will make you reminisce about the retro fighting games is Rowdy Wrestling. It's an action-fighting game that features pixel graphics. Despite having those retro graphics, this game is not lacking in the action and excitement department. This is especially true if you're a big fan of wrestling. This is because you will play a wrestling fighting game. You'll be able to do many of the cool and fun moves you see in wrestling shows in this game. Climb the top rope, do awesome finishing moves, and many more. You will surely enjoy the action this game provides.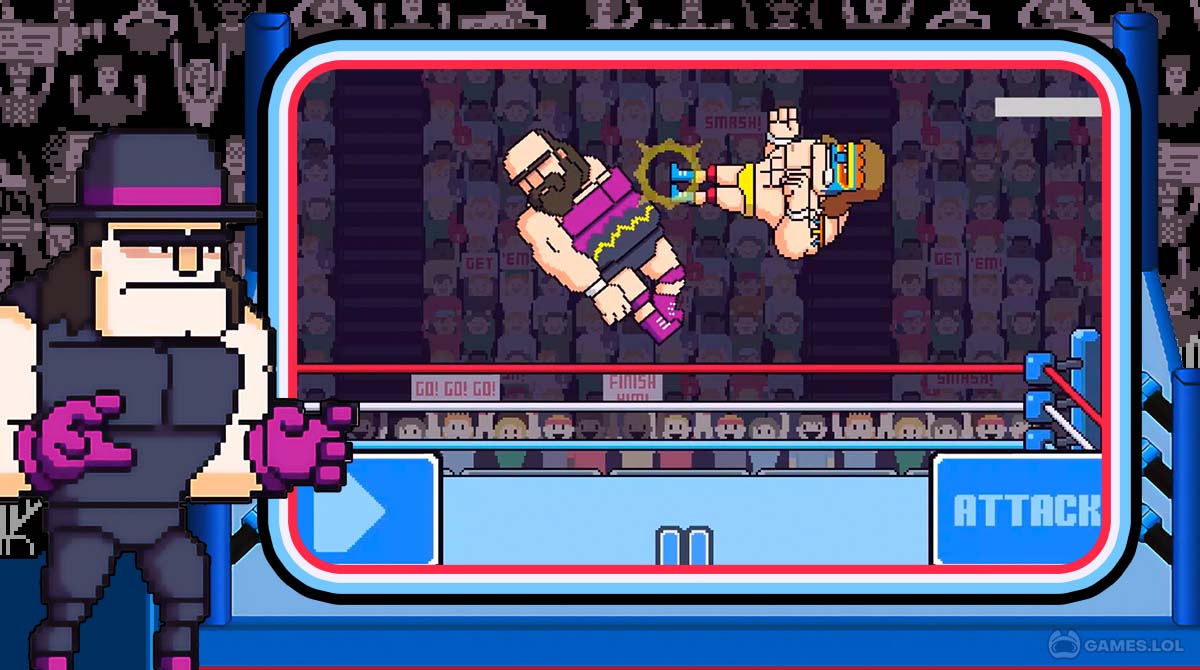 7. Facepunch.io Boxing Arena
If boxing is the sport you prefer, then you should play Facepunch.io Boxing Arena. But this isn't your typical boxing game. Instead of just 1-on-1, you'll fight multiple enemies, similar to what you'll do in Super Smash Bros. This game is also not a team game, so you'll play against enemies all alone. Your goal is simple, you just have to be the best player in the arena. But to do that, you have to keep on winning and avoid being KO'd on the battlefield.

8. Zooba: Zoo Battle Royale Game
Zooba: Zoo Battle Royale Game is another game where it's every player for themselves. But instead of boxing, you will use various weapons you'll pick up on the battlefield. What's great about Zooba is that it features unique animal characters with their own set of skills and abilities to use during the match. This makes for an intriguing and entertaining action game to play. You try to eliminate all your enemies and become the last player standing in the game. Try and defeat your enemies to show who's the boss.

9. League of Stickman Free
Another action-packed fighting game you can play is League of Stickman. It's an action-adventure game where you choose a character class you want to use and then battle various enemies. You can also choose to challenge other players to showcase your fighting chops. The game features many different characters to use, each with its skills and abilities. What's great is that this game features a single-player mode where you fight to complete missions and quests. There's still the PVP where you fight other players using the characters available.

10. Stickman Combat Legend
The last great game like Super Smash Bros. you can play is Stickman Combat Legend. It's an action fighting game where you control stickman characters to fight enemies. You will have different stickman characters to use, and you can also equip weapons. But what makes this game intriguing is its ragdoll gameplay. It's not the typical fighting game where you control your character and do punches or kicks. Instead, you have a ragdoll that you move around. And the punches and kicks will come as you move your stickman like a ragdoll.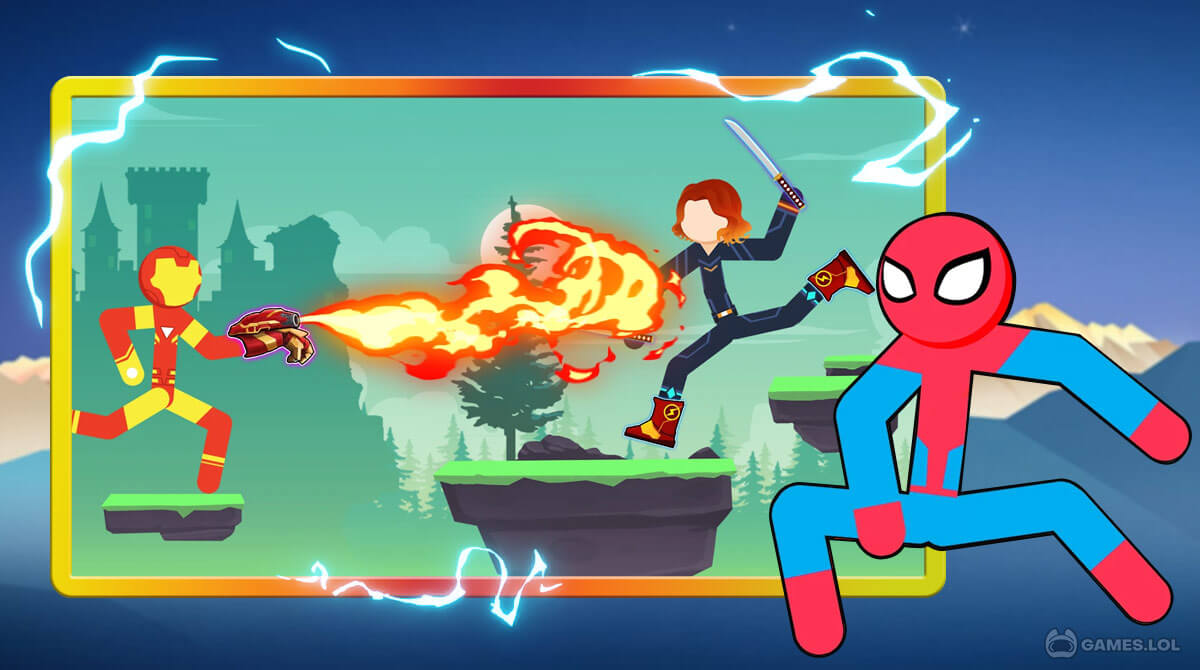 Enjoy the Best Games Like Super Smash Bros.
Finding a game exactly like Super Smash Bros. is impossible since it's a unique game. The best you'll find are games that offer something similar to what Super Smash Bros. has. And in this blog post, we've discussed some of the best and closest games you can play that are similar to the popular Nintendo game. The games on this list will certainly be enjoyable and exciting to play.
For more game updates, lists, and game reviews, just stay tuned only here on Games.lol!