Superhero games are some of the most sought titles in video games. The Superhero movie boom was one of the catalysts that sparked the production of video versions of iconic Marvel, DC, and Japanese anime franchises. If you are a superhero fan, getting access to every title featuring your hero might cost you a hefty of money. Video games, after all, are not cheap. But, there are superhero games out there that you can play without hurting your bank.
Today we will be looking at 10 of the best superhero games you can play without spending a single dime. With that said, let's dive right into the list.
Injustice 2
Developed by NetheRealm Studios and published by Warner Bros. Interactive Entertainment in 2017, Injustice 2 is a direct sequel to Injustice: Gods Among Us fighting game. This highly competitive game allows players to engage in one-on-one matches against superheroes, supervillains from the DC Universe, and crossovers from other third-party brands.
Players must perform basic strikes, special moves, and combos using various combinations of directional commands and button presses. By doing so, it can inflict severe damage and knock out the enemy fighter. Also, most of the gameplay elements from Injustice: Gods Among Us have been carried over to Injustice 2. This includes character skills and traits, stage transitions, and environment interplay. Like before, the characteristic system offers a momentary advantage or skill that fits each character's playstyle.

Marvel Future Fight
Marvel: Future Fight is a 2015 comic book superhero/supervillain-themed video game developed by Netmarble Games. It is officially linked with Marvel Entertainment, a division of Disney. This dungeon crawler RPG comes with hundreds of characters from the Marvel universe. The player starts with a party of three individuals, one of whom they control and are interchangeable at any time.
Depending on the character type selected, the player's fighter has a preset attack mode involving frequent melee/weapon attacks and deals significant damage. If no further instructions are given, the current fighter automatically latches on to the target. Then, it keeps moving toward and attacks the enemy. Every fighter comes with additional special abilities aside from its basic attack technique. Such abilities can be focused attacks, AOE (area of effect) strikes, or they can cause the administration of boosts or shields.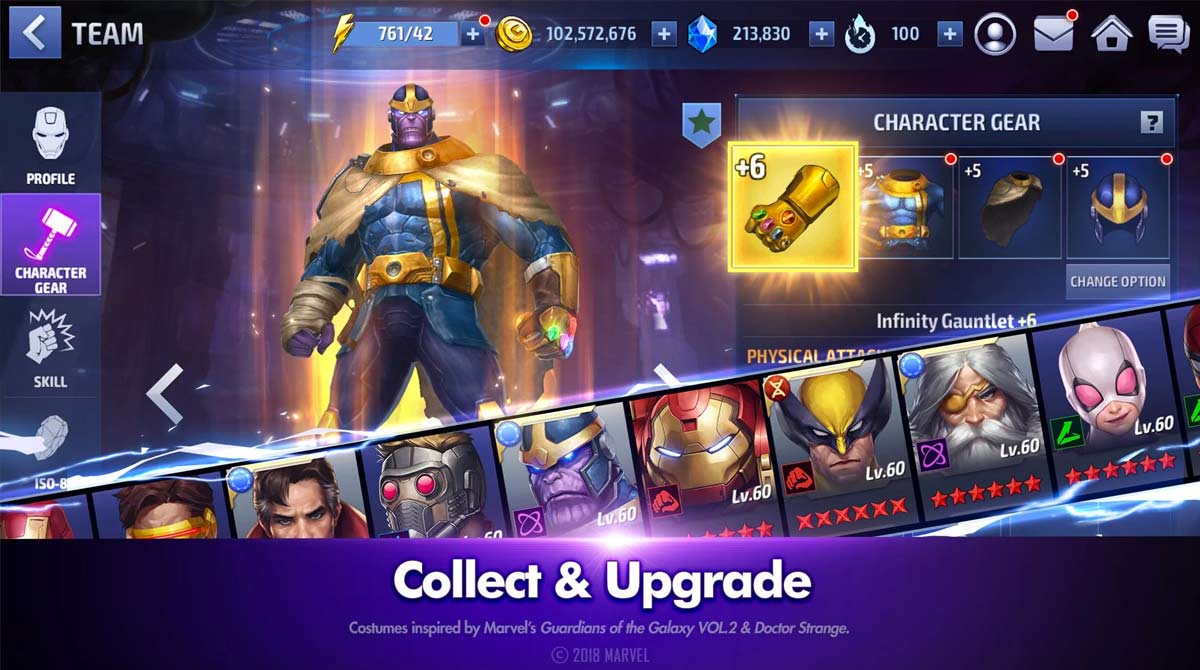 Marvel Contest of Champions
In Marvel Contest of Champions, players take the position of a Summoner. Also, the collector will instruct players to assemble a team of Marvel superheroes and villains and engage them in battles. The battle arena in the game is displayed in 3D with a 2D plane. These are utilized for the superheroes' motions and actions, identical to games like Mortal Kombat X and Injustice: Gods Among Us.
The energy system embedded in the game's core restricts the amount of quest-based conflicts players can participate in. Players can recharge their energy or wait over time for it to automatically recharge. Also, advancing in level will increase the energy cap, and completing missions yields game goods (such as crystals). All these affect gameplay. Besides fulfilling objectives, users can engage in combat with other players in "Versus" mode. They can compete with their champions in one-on-one battles or three-on-three time-limited arenas.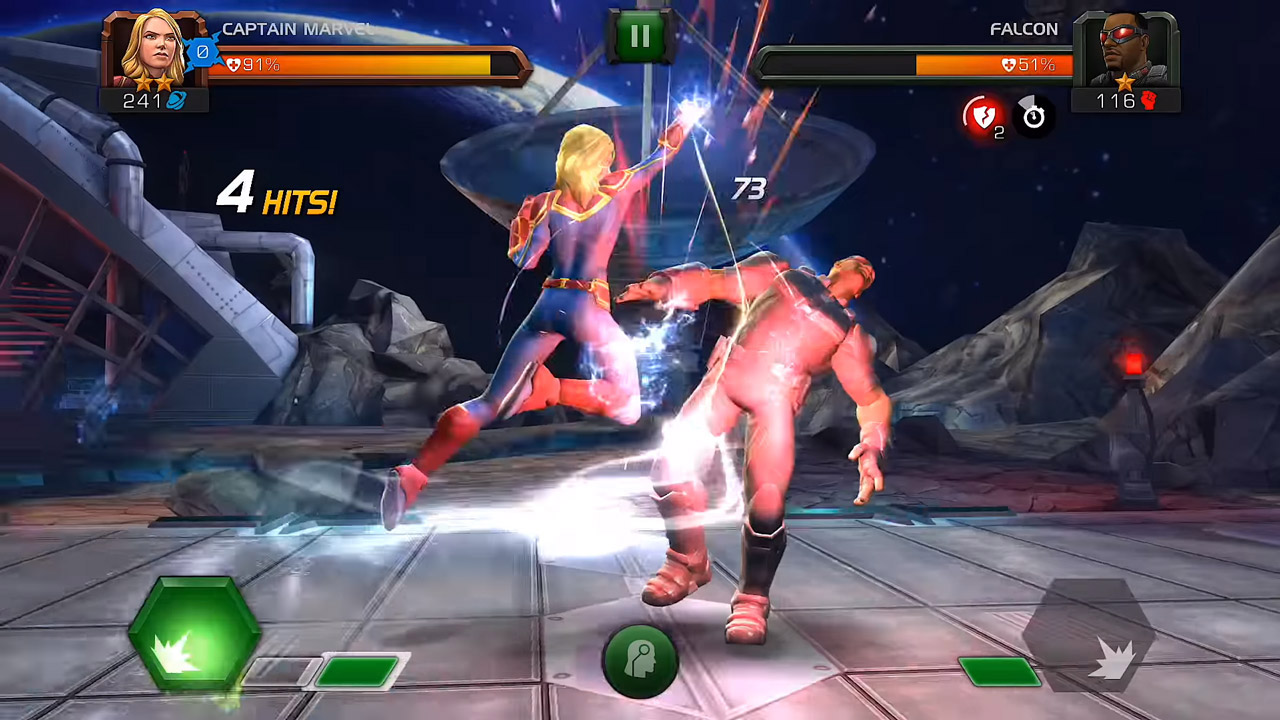 Marvel Super War
Due to its game types, the multiplayer superhero action game—Marvel Super War would be comparable to other MOBA games. The game's primary mode is generally a 5v5 match. Usually, there are six character classes available. The classes are divided into Fighter, Energy, Marksman, Assassin, Tank, and Support.
Each player can choose two of the ten available methods to help the chosen character. They can play either alone or with other players. Players can also utilize Power Cores. These cores are patterned on the six Infinity Stones and infused with three supporting cores. Each comprises six different core varieties. Depending on the player's class, each Power Core produces distinct outcomes.
Much like other MOBA games, the main objective of players in Marvel Super War is to destroy the opponent's base. Each character comes with two color-coded meters. The color green is for HP, while blue is for EP. There are also two color-coded buffs that we will not go into detail about to avoid spoilers. If you are a superhero fan who enjoys RPGs, this is the game for you.

Power Rangers Legacy Wars
In Power Rangers Legacy Wars, players must choose a protagonist who will serve as the leader. Aside from that, they can select two auxiliary fighters that they can summon in battle. In training mode, players can compete against computer opponents as well. Characters' move sets are based on colored "cards," each of which has a particular attack type (Strike, Defense, Breaker). Generally, they function in a sort of rock-paper-scissors system wherein Defense defeats Strike, Breaker defeats Strike, and Strike defeats Breaker.
Power Rangers Legacy Wars is the official video game spinoff of the 2017 Power Rangers film. If you are a fan of beat 'em up action games, feel free to check this game.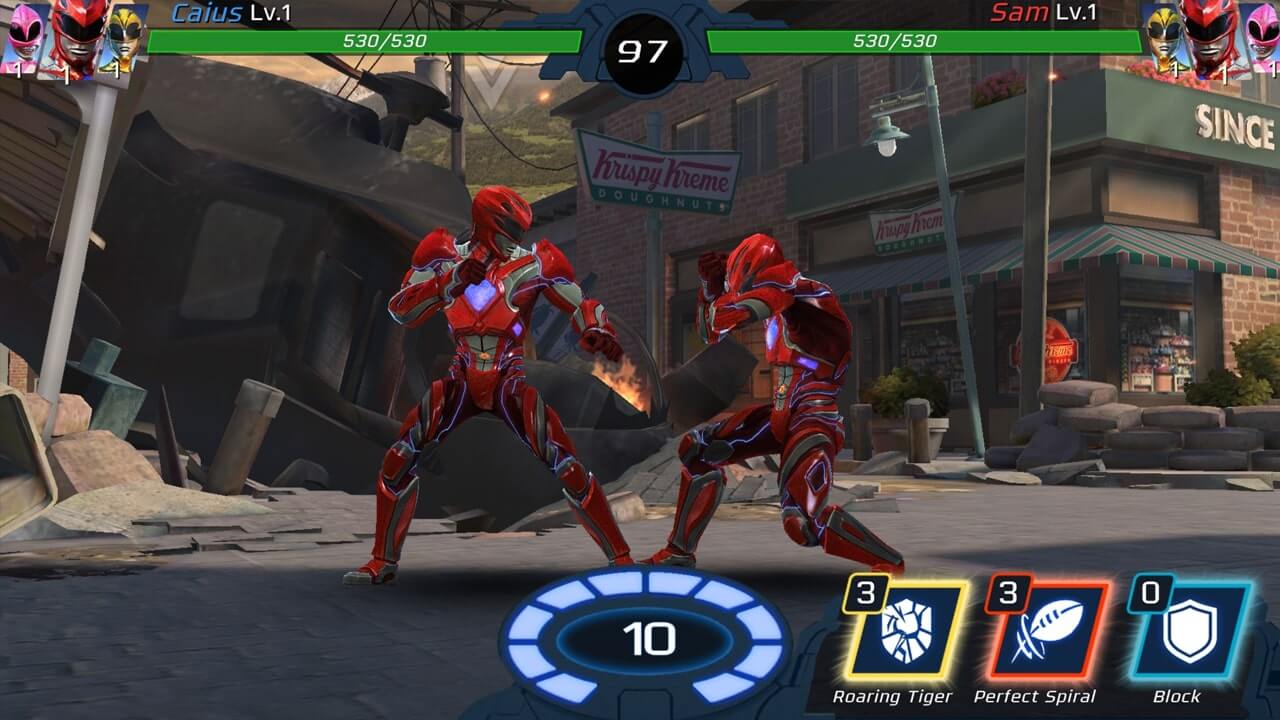 Marvel Puzzle Quest
The fourth Marvel Puzzle Quest game is a free-to-play match-three puzzle battle game inspired by Bejeweled. It is rooted in the Marvel universe and has 268 playable, unlockable, and collectible Marvel characters. The game allows players to form a group of three Marvel heroes or supervillains from different stories.
In match-three, turn-based combat, players will lead the group versus a team of up to three opposing superheroes or supervillains. Each color-coded match inflicts harm on the player's adversary while generating action points that they can use to buy special abilities. As they are matched, gems vanish and are replaced from above. There are also two core modes available: story and multiplayer, in which players compete against other teams commanded by the AI.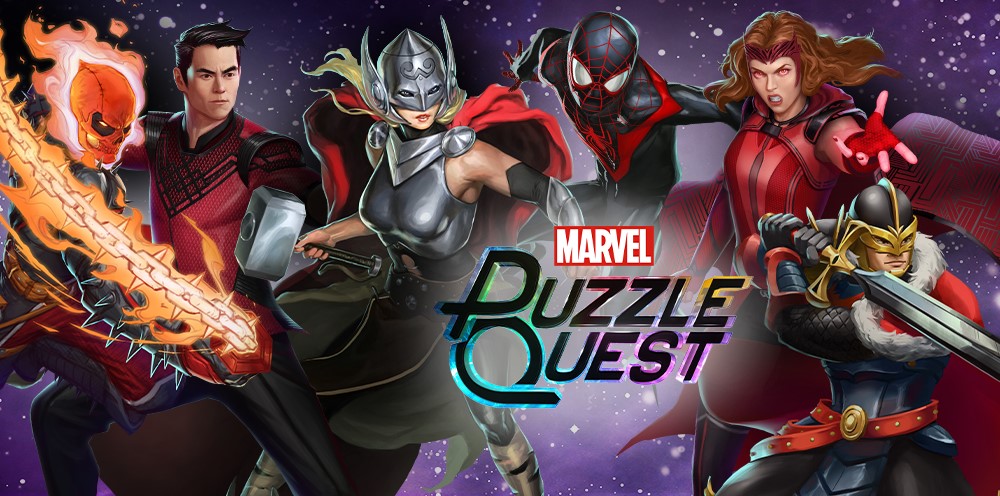 TMNT Mutant Madness
TMNT Mutant Madness is a casual RPG published by Kongregate in 2020. The game offers a simple adventure experience coupled with a weekly-refreshing challenge option that provides excellent incentives for new players.
The player can form clans to advance more quickly as a unit. The game also has a PvP mode where you may compete against a real player squad, similar to yours. They can advance in the world rankings or analyzes your squad's strengths and weaknesses. Along the way, the player can construct a Lair, a storehouse of items, and hero enhancements.

DC Legends Game
DC Legends is a strategy-based RPG that spans the entire DC universe. The game tells the story of a fractured DC Universe doomed by the shadow of the prophecy of the Blackest Night. Players must lead a group of DC's greatest heroes towards victory and peace. Players also have the chance to fight Nekron and the Manhunters in a campaign driven by a plot in famous DC locations. Some of the locations include Metropolis, Themyscira, Thanagar, and many more while the shadow of the Blackest Night prophecy approaches.
They can also compete against players from all over the world using their team. Players also have a chance to advance through 14 different Leagues with increasing rewards. You can gain access to new characters and incentives once you participate in daily and weekly special events. Usually, its events are based on the newest DC comics, movies, and television shows.

One Punch Man the Strongest
One Punch Man the Strongest is an RPG and is the official video game spinoff of the world-famous anime series of the same title. The scenarios and narratives from the original anime have been precisely recreated in ONE PUNCH MAN: The Strongest. Also, all characters in the game are voiced by the same actors from the anime series.
Players can also create their own "Association" by deploying a variety of Heroes and Demons. All these characters have unique personalities and special powers. They can also participate in arenas and competitions or unleash their solid core to create potent line-ups. Other than that are the endless battle zones and martial dojos designed to test the skills and strength of the player.

My Hero Academia the Strongest Hero Anime RPG
It was in 2021 when Crunchyroll Games published My Hero Academia the Strongest Hero, a casual single-player role-playing game. Players take the role of their favorite My Hero Academia heroes or villains. They can fully control the anime characters (both heroes and villains) in this role-playing game experience.
Fans of the series will now have the chance to play All Might, Bakugo, and Todoroki among others. On top of that are the epic boss fights, special stages, daily quests, PVP battles, and much more. If you love the anime series, then there is no doubt that you will enjoy this action-packed RPG.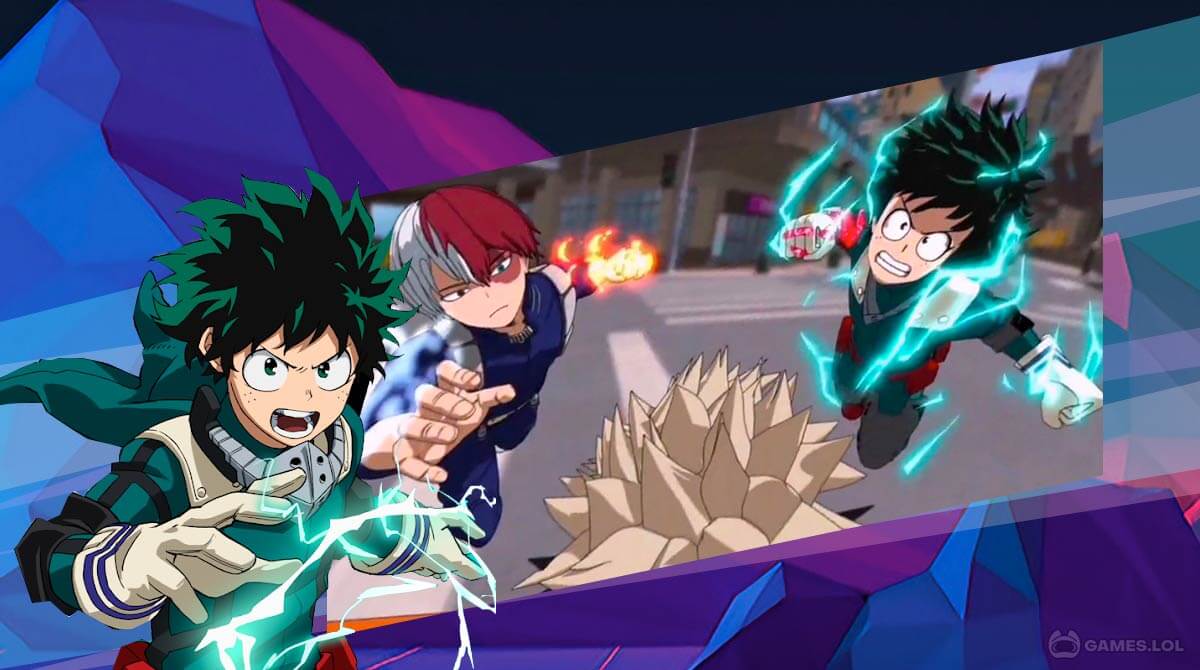 There you have it, 10 of the best superhero games you can play free of charge. The exciting part is that you can easily download and play all these titles from your PC. All you need to do is click on the title, and you are good to go. For more exciting games, feel free to browse Games.lol game page.